The Feinstone Environmental Awards
The State University of New York College of Environmental Science and Forestry (ESF) is the home of the Sol Feinstone Environmental Awards, which recognize outstanding achievement in advancing the cause of the environment and social environmental issues.
Four accomplished female scientists will be honored this fall as recipients of the 2016 Feinstone Environmental Awards. Recipients will be honored in four categories - private industry, non-governmental organizations, academia and government. They will receive the awards during the annual Feinstone Environmental Awards Banquet, to be held Oct. 26 in the Gateway Center on the ESF campus.
About the Feinstone Awards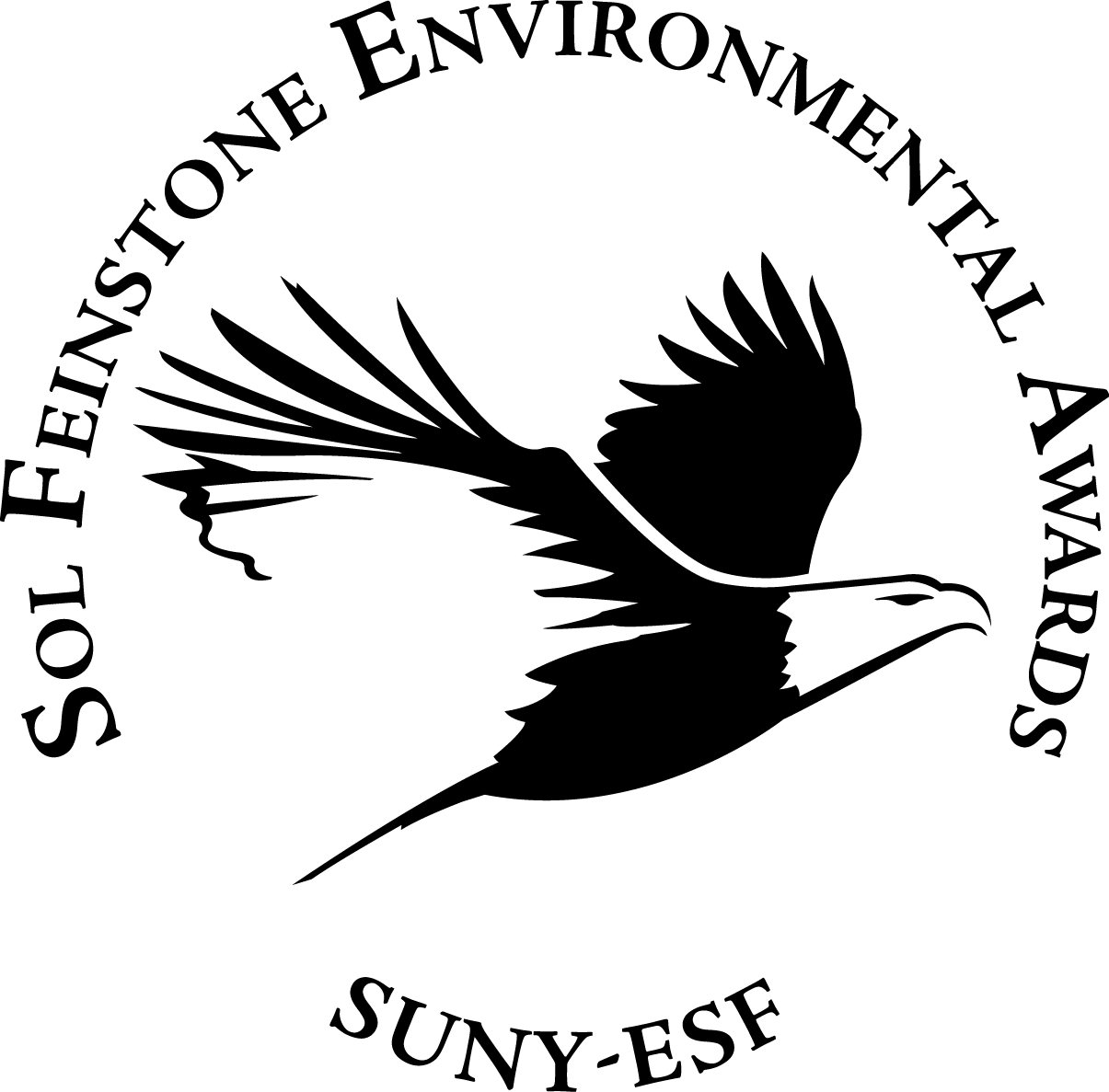 One of the oldest and most-respected award programs in the environmental field, the Feinstone Awards program was established by Sol Feinstone, a widely known historian and author who was a 1915 graduate of ESF. His goal was to reward people and organizations that exemplified his belief that the best insurance for a free society lay in people's desire to do voluntarily the things that need to be done for the good of all. The program recognizes leaders who care for the environment, encourage volunteerism and add to society's understanding of environmental issues and their solutions. The Feinstone program has made more than 100 awards, honoring people from across the United States for their significant contributions to protecting the environment and promoting the spirit of volunteerism. Past award recipients have back­grounds in science, conservation, government, public policy, teaching, and the media.
Questions may be directed to foundation@esf.edu.