Daily View
Alumni, Parents and Friends Events
Alumni Association Events
Daily View for:

Friday, February 8, 2013
Continuing (multi-day) Events
Principles of Engineering Part B Electrical Engineering Review Classes
Thursday, January 3, 2013 - Thursday, March 21, 2013
ARCADIS, 6723 Towpath Road, Syracuse, NY 13214
ESF Calendar of Events

TODAY IS:
Saturday, December 7, 2013
Add Your Event to the Calendar
(login required)

:
Saturday, December 7, 2013
· Signs of Early Winter: A Guided Walk with Peter O'Shea
1:00 pm - 3:00 pm | Adirondack Interpretive Center - 5922 State Route 28N, Newcomb NY 12852 | AIC Programming
Come snowshoe with favorite guest naturalist Peter O'Shea. He will take you for a walk along our trails to look for signs of early winter and wildlife, listen to late lingering birds, and possibly find tracks in the snow! Please call (518.582.2000) or email ... Read More
Sponsor: Northern Forest Institute | Contact: Kristin Pasquino, 518-582-2000
4:00 pm - 6:00 pm | Willow Grove, PA | Event Website
ESF Men's Basketball travels to Pennsylvania to take on Bryn Athyn College during their weekend trip to the Philadelphia and New York City areas. Tip is @ 4pm on the 7th.
Sponsor: ESF Athletics | Contact: Scott Blair, 315-470-4921
· 2013 December Soiree "An Adirondack Winter"
6:00 pm - 12:00 am | Drumlins Country Club | Facebook Page
Join the Undergraduate Student Association as we honor the 2013 December graduates with the Annual December Soiree! December Soiree 2013 "An Adirondack Winter" Drumlins Country Club Cocktail Hour begins at 6pm It will be an evening of dinner, dancing, ... Read More
Sponsor: USA | Contact: Joseph Piazza, 347-996-9581
Sunday, December 8, 2013
· ESF Basketball @ NYU Polytech
12:00 pm - 2:00 pm | Brooklyn, NY | Event Website
ESF Men's Basketball travels to Brooklyn to take on NYU Polytech. Tip is at Noon.
Sponsor: ESF Athletics | Contact: Scott Blair, 315-470-4921
Tuesday, December 10, 2013
11:00 am - 12:00 pm | Adirondack Interpretive Center - 5922 State Route 28N, Newcomb NY 12852 | AIC Programming
With the help of winter's snow, catch a glimpse of the wonderful wildlife at the AIC by examining the footprints animals leave behind along our trails. We'll explore how to identify whose tracks are whose and cool facts about the creatures that created them. ... Read More
Sponsor: Northern Forest Institute | Contact: Kristin Pasquino, 518-582-2000
Sunday, December 15, 2013
· ESF Basketball @ Culinary Institute
1:00 pm - 3:00 pm | Hyde Park, NY | Event Website
ESF Men's Basketball travels to the Culinary Institute to wrap up its Fall semester schedule. Tip is @ 1pm.
Sponsor: ESF Athletics | Contact: Scott Blair, 315-470-4921
Tuesday, December 17, 2013
11:00 am - 12:00 pm | Adirondack Interpretive Center - 5922 State Route 28N, Newcomb NY 12852 | AIC Programming
With the help of winter's snow, catch a glimpse of the wonderful wildlife at the AIC by examining the footprints animals leave behind along our trails. We'll explore how to identify whose tracks are whose and cool facts about the creatures that created them. ... Read More
Sponsor: Northern Forest Institute | Contact: Kristin Pasquino, 518-582-2000
Friday, December 20, 2013
1:00 pm - 2:00 pm | Adirondack Interpretive Center - 5922 State Route 28N, Newcomb NY 12852 | AIC Programming
Dust off your cross-country skis and bring them to the AIC for an early winter ski tour. Work off some of the holiday stress as we glide through the quiet winter woods. Please call (518.582.2000) or email (aic@esf.edu) to register.
Sponsor: Northern Forest Institute | Contact: Kristin Pasquino, 518-582-2000
Saturday, December 21, 2013
2:00 pm - 7:30 pm | Adirondack Interpretive Center - 5922 State Route 28N, Newcomb NY 12852 | AIC programming
December 21st marks the beginning of winter, so come start the new season off right at the AIC! It's a celebration complete with live music, delicious food and drink and a night hike in the woods. For more information and a complete schedule, visit our website—www.esf.edu/aic.
Sponsor: Northern Forest Institute | Contact: Kristin Pasquino, 518-582-2000
Monday, January 6, 2014
8:00 am - 5:00 pm | TBD | ONGOING —continues through Thursday, January 9, 2014 | Event Website
This workshop provides practical knowledge about how to effectively kiln-dry wood, and focuses on the science behind related wood properties and drying processes. The instruction and topics are of interest and value to novice and experienced kiln operators as ... Read More
Contact: Katherina Searing, 315-470-6888
Friday, January 10, 2014
· New Undergraduate Orientation/Registration
| Event Website
If you have any questions, call the Office of Student Involvement and Leadership at 315-470-6658 or at studentinvolvement@esf.edu.
Sponsor: Office of Student Involvement and Leadership | Contact: Laura Crandall, 470-6658
· ESF Basketball @ Sarah Lawrence Tourney
8:00 pm - 10:00 pm | Yonkers, NY | Event Website
ESF Men's Basketball travels to Sarah Lawrence College for their first annual January Tip Tournament. ESF will play the host Sarah Lawrence @ 8pm following the SUNY-IT vs Alfred State contest @ 6pm.
Sponsor: ESF Athletics | Contact: Scott Blair, 315-470-4921
Saturday, January 11, 2014
· ESF Basketball @ Sarah Lawrence Tourney
2:00 pm - 4:00 pm | Yonkers, NY | Event Website
ESF Men's Basketball will participate in Day 2 of the Sarah Lawrence College January Tip Tournament on January 11th. With a win on the 10th, ESF will play in the championship game on January 11th @ 2pm.
Sponsor: ESF Athletics | Contact: Scott Blair, 315-470-4921
Saturday, January 18, 2014
· ESF Basketball vs Culinary Institute
12:00 pm - 2:00 pm | Syracuse, NY | Event Website
ESF Men's Basketball will host its first home game against the Culinary Institute @ Noon. Game will take place at the Syracuse Institute of Technology Central (258 E Adams St, Syracuse, NY). ‎ ESF Community members are encouraged to wear white for ... Read More
Sponsor: ESF Athletics | Contact: Scott Blair, 315-470-4921
·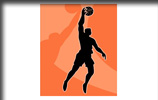 ESF Alumni Association Basketball Reception
2:30 pm - 4:00 pm | Alumni Lounge, Marshall Hall | http://www.esf.edu/alumni/bball.pdf
Join us for this year's basketball reception prior to the SU vs. Pitt game on Sunday, January 18, 2014. We will be offering discounted basketball tickets for all alumni dues-payers or life members. We only have a set number of tickets and they will go quickly. ... Read More
Sponsor: ESF Alumni Association | Contact: ESF Alumni Relations, 315-470-6632
Wednesday, January 22, 2014
5:00 pm - 6:00 pm | 310 Baker | Event Website
In this workshop, you will be introduced to the social media site LinkedIn. In addition to to understanding the basics of developing a profile, and learning the website, you will learn how LinkedIn can help you network, job search, and make connections in your ... Read More
Sponsor: Career Services Office & Communications Office | Contact: Laura DeJoseph McArdle, 315-470-6660
· ESF Basketball vs Green Mountain College
8:00 pm - 10:00 pm | Syracuse, NY | Event Website
ESF Men's Basketball will host Green Mountain College with tip @ 8pm. This game will take place at Onondaga Community College's SRC Arena. Shuttles will be available on game day from campus to the game for ESF students.
Sponsor: ESF Athletics | Contact: Scott Blair, 315-470-4921
Thursday, January 23, 2014
· NYS SAF Annual Meeting and Alumni Reception
6:30 pm - 8:00 pm | Doubletree Hotel, Carrier Circle
Join fellow SAF members at an alumni reception being held on January 23, 2014. Please join us starting at 6:30 p.m. for hors d'oeuvres and a cash bar. This is a great opportunity to meet with fellow ESF alumni attending the conference.
Sponsor: ESF Alumni Association and the Ranger School | Contact: ESF Alumni Association, 315-470-6632
Friday, January 24, 2014
· ESF Basketball @ SUNY Canton
7:00 pm - 9:00 pm | Canton, NY | Event Website
ESF Men's Basketball hits the road to take on SUNY-Canton. Tip is @ 7pm.
Sponsor: ESF Athletics | Contact: Scott Blair, 315-470-4921
Wednesday, January 29, 2014
5:00 pm - 6:00 pm | 110 Moon Library | Event Website
Whether you are developing your first resume or looking to redo your existing one, this workshop will give you some great tips and tricks.
Sponsor: Career Services Office | Contact: Laura DeJoseph McArdle, 315-470-6660
· ESF Basketball @ Davis College
7:30 pm - 9:30 pm | Johnson City, NY | Event Website
ESF Men's Basketball will travel to Davis College outside of Binghamton, NY with a tip @ 7:30pm.
Sponsor: ESF Athletics |
Saturday, February 1, 2014
12:00 pm - 2:00 pm | Hornell, NY | Event Website
ESF Men's Basketball travels to Alfred State. Tip is at Noon on February 1st.
Sponsor: ESF Athletics | Contact: Scott Blair, 315-470-4921
Sunday, February 9, 2014
· ESF Basketball vs Berkeley College (NY)
1:00 pm - 3:00 pm | Syracuse, NY | Event Website
ESF Men's Basketball will host Berkeley College of NY. Tip is @ 1pm at Onondaga Community College's Allyn Gymnasium. Shuttles will be available on game day from campus to the game for ESF students.
Sponsor: ESF Athletics | Contact: Scott Blair, 315-470-4921
Tuesday, February 11, 2014
· Student On-campus Visit for ESF in the High School
9:30 am - 1:30 pm | Gateway Center
ESF in the High School partner schools campus visit. The program includes Dr. Beal's presentation "Design Your Future", an orientation for their future research and campus tour.
Sponsor: ESF Outreach | Contact: Maura H. Stefl, 315-470-6817
Wednesday, February 12, 2014
5:00 pm - 6:00 pm | 110 Moon Library | Event Website
Whether you are developing your first resume or looking to redo your existing one, this workshop will give you some great tips and tricks.
Sponsor: Career Services Office | Contact: Laura DeJoseph McArdle, 315-470-6660
Saturday, February 15, 2014
· ESF Basketball vs Davis College
1:00 pm - 3:00 pm | Syracuse, NY | Event Website
ESF Men's Basketball will host Davis College @ 1pm. Game site is the Syracuse Institute of Technology (258 E Adams St, Syracuse, NY). Come on out to support our Mighty Oaks and our graduating seniors on Senior Day. Shuttles will be available on game day ... Read More
Sponsor: ESF Athletics | Contact: Scott Blair, 315-470-4921
Wednesday, February 19, 2014
5:00 pm - 6:00 pm | 310 Baker Laboratory | Event Website
In this workshop, you will be introduced to the social media site LinkedIn. In addition to to understanding the basics of developing a profile, and learning the website, you will learn how LinkedIn can help you network, job search, and make connections in your ... Read More
Sponsor: Career Services Office & Communications Office | Contact: Laura DeJoseph McArdle, 315-470-6660
Monday, March 10, 2014
· Basic SPARE PV Installation Training
9:00 am - 5:00 pm | Gateway Center, Room 240 | ONGOING —continues through Thursday, March 13, 2014 | Event Website
Our 4-day Basic Photovoltaic Installer Course is board-recognized by the North American Board of Certified Energy Practitioners (NABCEP). In this course participants will learn the basics of how to site, design, and install photovoltaic (PV) systems. The course ... Read More
Contact: Sean Nicholson, 315-470-4882
Wednesday, March 12, 2014
· ESF SCSD Environmental Challenge
8:00 am - 2:00 pm | Marshall Hall, Alumni Lounge, and Moon Library | Event Website
The Environmental Challenge is a science fair and career exploration opportunity designed especially for all Syracuse City School District seventh and eighth grade students.
Sponsor: Outreach | Contact: R. Beal, x4867/x6817
Wednesday, March 19, 2014
5:00 pm - 6:00 pm | 310 Baker Laboratory | Event Website
In this workshop, you will be introduced to the social media site LinkedIn. In addition to to understanding the basics of developing a profile, and learning the website, you will learn how LinkedIn can help you network, job search, and make connections in your ... Read More
Sponsor: Career Services Office & Communications Office | Contact: Laura DeJoseph McArdle, 315-470-6660
Wednesday, March 26, 2014
5:00 pm - 6:00 pm | 110 Moon Library | Event Website
Whether you are developing your first resume or looking to redo your existing one, this workshop will give you some great tips and tricks.
Contact: Laura DeJoseph McArdle, 315-470-6660
Thursday, March 27, 2014
· 12th Annual New York State Green Building Conference
8:00 am - 5:00 am | Oncenter Conference Complex | ONGOING —continues through Friday, March 28, 2014 | Event Website
Join us in Syracuse at the Oncenter Conference Complex for the 12th Annual New York State Green Building Conference hosted by the SUNY College of Environmental Science and Forestry in partnership with the U.S. Green Building Council New York Upstate Chapter ... Read More
Sponsor: ESF Outreach | Contact: Katherina Searing, 6888
Sunday, April 6, 2014
· Northeastern Recreation Research Symposium
8:00 am - 5:00 pm | Otesaga Resort & Conference Center, 60 Lake Street, Cooperstown, NY 13326 | ONGOING —continues through Tuesday, April 8, 2014 | Event Website
The Northeastern Recreation Research Symposium fosters quality information exchange between recreation and travel resource managers and researchers throughout North America. The forum provides opportunities for managers from different agencies, states, and governmental ... Read More
Sponsor: ESF Outreach | Contact: Katherina Searing, 6888
Wednesday, April 9, 2014
5:00 pm - 6:00 pm | 110 Moon Library | Event Website
Whether you are developing your first resume or looking to redo your existing one, this workshop will give you some great tips and tricks.
Sponsor: Career Services Office | Contact: Laura DeJoseph McArdle, 315-470-6660
Wednesday, April 23, 2014
5:00 pm - 6:00 pm | 310 Baker Laboratory | Event Website
In this workshop, you will be introduced to the social media site LinkedIn. In addition to to understanding the basics of developing a profile, and learning the website, you will learn how LinkedIn can help you network, job search, and make connections in your ... Read More
Sponsor: Career Services Office & Communications Office | Contact: Laura DeJoseph McArdle, 315-470-6660
Thursday, May 15, 2014
· 2014 Biotechnology Symposium
8:00 am - 5:00 am | ESF Gateway Center | ONGOING —continues through Friday, May 16, 2014 | Event Website
The 2014 Biotechnology Symposium will be held at the new SUNY College of Environmental Science and Forestry (ESF) Gateway Center, a state of the art multi-use building designed to achieve LEED Platinum Certification. The Biotechnology Symposium brings together ... Read More
Sponsor: ESF Outreach | Contact: Katherina Searing, 6888
Wednesday, May 28, 2014
· Spring Environmental Summit (High School Students)
9:00 am - 2:00 pm | Baker Lab & Alumni Lounge Nifkin), Marshall Hall | Event Website
The Environmental Summit is a research symposium designed to bring together a community of high school students taking ESF courses at their schools to present and discuss their original research to their peers, high school and college science faculty, graduate ... Read More
Sponsor: ESF Outreach | Contact: R. Beal, x4867/x6817