Fall 2013 Fink Recipients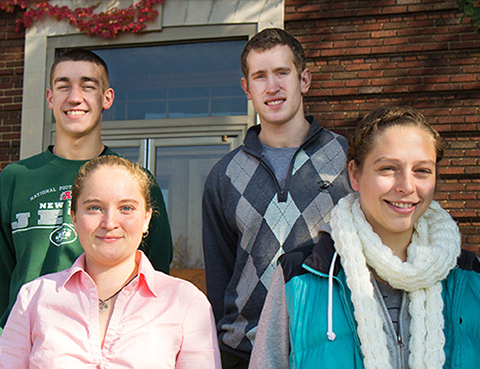 Fellowships
Fink Career Fellowship
The Fink Career Fellowship is intended to promote the career and professional development of students at the State University of New York College of Environmental Science and Forestry. This Fellowship is made possible by ESF Alumni Jesse and Betsy Fink, Class of 1979, who are committed to solving environmental challenges, and supporting students who strive to do the same.
The Fellowship provides undergraduate and graduate students opportunities to pursue professional development experiences such as internships, conference attendance, projects, research, and career travel. Lack of funds can often hinder students from taking advantage of life-changing opportunities. With the help of the Fink Career Fellowship, the chance to pursue career dreams can become a reality.
The Fink Career Fellowship has rolling application deadlines, allowing students to apply for funding during the fall, spring, or summer semesters. Awards are competitive and can range from $500 to $5,000. No career-advancing opportunity is too big or small to consider.
Fink Career Fellowship Application (2014-2015)

The next deadline for Fink Career Fellowship applications has been postponed. Please check back in Spring Semester to learn more about funding.
2013 Rosen Recipients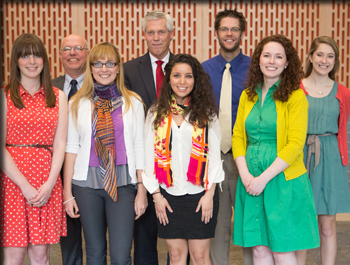 Rosen Undergraduate Fellowship
If you ever imagined a unique project that would advance your personal development, the Rosen Undergraduate Fellowship Program is designed to help you achieve your dreams. The Fellowship grants undergraduate students the opportunity to create an out-of-classroom experience that will promote creative or career advancement. The program will support up to five students who might not otherwise be able to afford such opportunities and who exhibit extraordinary creativity, determination and promise in articulating and pursuing their career and life goals.
Students may propose a full range of activities, such as: study abroad, personalized internships, scientific research or community engagement. All applications will be evaluated on the basis of creativity and the degree to which the proposal could advance the student's personal and professional goals.
Fellowships are competitive and will provide stipends of up to $5,000 to each recipient.
This Fellowship is made possible by the Florence & Robert A. Rosen Family Foundation.
Deadlines: 2015 Deadline TBD