TOP
CNPE Advisory Board
The Center is guided by an advisory board consisting of ESF environmental scientists, environmental leaders from Haudenosaunee communities and indigenous educators from around the country. Members include:
Henry Lickers, Director, Environment Division, Mohawk Council of Akwesasne
David Arquette, Director, Haudenosaunee Environmental Task Force
Jeanne Shenandoah, environmental leader, Onondaga Nation
Wendy Gonyea, environmental leader, Onondaga Nation
Neil Patterson, Director, Tuscarora Environment Program
Richard Hill, Indigenous Knowledge Center, Six Nations Polytechnic
Irving Powless, environmental leader, Onondaga Nation
Who We Are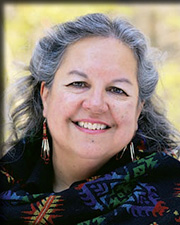 Robin Kimmerer, Director
Dr. Kimmerer is a mother, plant ecologist, writer and SUNY Distinguished Teaching Professor at the SUNY College of Environmental Science and Forestry in Syracuse, New York. She serves as the founding Director of the Center for Native Peoples and the Environment whose mission is to create programs which draw on the wisdom of both indigenous and scientific knowledge for our shared goals of sustainability. Her research interests include the role of traditional ecological knowledge in ecological restoration and the ecology of mosses. In collaboration with tribal partners, she and her students have an active research program in the ecology and restoration of plants of cultural significance to Native people. She is active in efforts to broaden access to environmental science education for Native students, and to create new models for integration of indigenous philosophy and scientific tools on behalf of land and culture. She is engaged in programs which introduce the benefits of traditional ecological knowledge to the scientific community, in a way that respects and protects indigenous knowledge. Dr. Kimmerer has taught courses in botany, ecology, ethnobotany, indigenous environmental issues as well as a seminar in application of traditional ecological knowledge to conservation. She is the co-founder and past president of the Traditional Ecological Knowledge section of the Ecological Society of America. Dr. Kimmerer serves as a Senior Fellow for the Center for Nature and Humans. Of European and Anishinaabe ancestry, Robin is an enrolled member of the Citizen Potawatomi Nation.
As a writer and a scientist, her interests in restoration include not only restoration of ecological communities, but restoration of our relationships to land. Dr. Kimmerer is the author of numerous scientific papers on the ecology of mosses and restoration ecology and on the contributions of traditional ecological knowledge to our understanding of the natural world. She is also active in literary biology. Her essays appear in Whole Terrain, Adirondack Life, Orion and several anthologies. She is the author of "Gathering Moss" which incorporates both traditional indigenous knowledge and scientific perspectives and was awarded the prestigious John Burroughs Medal for Nature Writing in 2005. She has served as writer in residence at the Andrews Experimental Forest, Blue Mountain Center, the Sitka Center and the Mesa Refuge. Her latest book "Braiding Sweetgrass: indigenous wisdom, scientific knowledge and the teachings of plants" was released in 2013.
Relevant Publications:
Kimmerer, R.W. 2013. Braiding Sweetgrass: Indigenous wisdom, scientific knowledge and the teachings of plants." Milkweed Editions.
Kimmerer, R.W. 2013. The Fortress, the River and the Garden: a new metaphor for cultivating mutualistic relationship between scientific and traditional ecological knowledge. in, "Contemporary Studies in Environmental and Indigenous Pedagogies" (Sense Publishers) edited by Kelley Young and Dan Longboat.
Kimmerer, R.W. 2012 Searching for Synergy: integrating traditional and scientific ecological knowledge in environmental science education. Journal of Environmental Studies and Sciences 2(4):317-323
Kimmerer, R. W. 2011 "Restoration and Reciprocity: The Contributions of Traditional Ecological Knowledge to the Philosophy and Practice of Ecological Restoration." in "Human Dimensions of Ecological Restoration" edited by David Egan. Island Press.
Kimmerer, RW. 2003 Gathering Moss: a natural and cultural history of mosses. Oregon State University Press.
Kimmerer, R.W. 2002. Weaving traditional ecological knowledge into biological education: a call to action. BioScience 52:432-438.
Kimmerer, R.W. and F.K. Lake 2001. Maintaining the Mosaic: The role of indigenous burning in land management. Journal of Forestry 99: 36-41.
Kimmerer, R. W. 2000. Native Knowledge for Native Ecosystems. Journal of Forestry. 98(8):4-9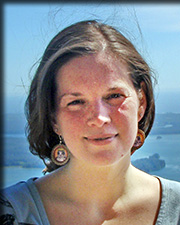 Jessica Dolan, Assistant Director
Research Interests:
Through my work I endeavor to understand cultural ways of knowing and interacting with the natural world, and the social and political organization of human-environment relationships. How are human relationships with the environment based upon ethics, sense of identity and place, and livelihood? And can those, in turn, have a positive influence on environmental management and landscape stewardship? All forms of scientific knowledge originate within socio-cultural contexts; to develop effective and sustainable environmental policies, we need to consider the politics of scale, while respecting cultural dynamics around local stewardship practices and relationships with place. Ethical, spiritual, and economic relationships within the natural world have very diverse, tangible effects on the flourishing of the total environment.
I am currently completing my doctoral dissertation from McGill University, which is about Haudenosaunee (Iroquois) environmental knowledge. My dissertation explores how peoples' sense of responsibility and purpose within the natural world (ethics), enactment of Haudenosaunee sovereignty, connections with place, and traditional knowledge and skills in daily life all combine to shape Indigenous stewardship models for Haudensaunee homeland. Research for it was based at Six Nations of the Grand River, Ontario, although I've also visited and interviewed people from nine other Haudenosaunee communities on both sides of the Canada-U.S. border. I have also done ethnobiological fieldwork in the Cree Nation of Wemindji, Ireland, and Ghana. I aim for my work draw connections between stewardship and community wellbeing in order to contribute to just, bio-culturally sustainable environmental education and policy.
Selected Publications
Dolan, Jessica. In Preparation. Red Hill Valley Revisited: The Social Ecology of Haudenosaunee Knowledge in the Political Life of a Valley and its Road.
Dolan, Jessica. 2013. Building the Thinking: Environmental Consciousness in the Philosophy of Haudenosaunee Leadership. Paper presented at Conference on Iroquois Research and submitted to that society's journal, Iroquoia.
Scott, Katherine, Dolan, Jessica M., and Stewart, Dorothy. In preparation. "Every time I go on the Land I learn: Cree Traditional Knowledge and Community Education." Chapter in the forthcoming volume: Scott, Colin, Brown, Peter, and Labrecque, Jessica, eds. Dialoguing Knowledges: Finding Our Way to Respect and Relationship. University of British Columbia Press.
Dolan, Jessica M. 2008. "Ochtrinil's Legacy: Irish Women's Knowledge of Medicinal Plants". In Harvard Papers in Botany, 12(2): 369.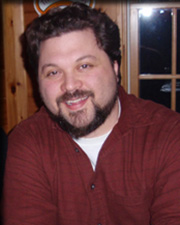 Colin Beier, Associated Faculty
Research Interests
I study the structure, function, resilience and adaptive management of forest landscapes during periods of rapid social and environmental change. I am actively seeking opportunities to engage with indigenous groups and holders of traditional ecological knowledge (TEK) for a variety of topics, including understanding climate change impacts, developing climate adaptation strategies, measuring forest ecosystem services and integrating TEK into adaptive resource management (particularly forests). Current research focuses on the Adirondacks of northern New York and the broader Northern Forest region. I am a co-investigator on the Learning from the Land Project with the College of Menominee Nation, funded by USDA NIFA (LINK HERE). My background includes extensive work in Alaska and in addition to ESF's CNPE, I recently joined the Hakai Network for Coastal Peoples, Ecosystems and Management (http://www.sfu.ca/hakai.html).
Relevant Publications:
Beier CM. Cultural landscapes and scientific narratives. In press. Ecology
Beier CM, Signell SA, Luttman A, DeGaetano AT. 2011. High resolution climate change mapping with gridded historical climate products. Landscape Ecology DOI: 10.1007/s10980-011-9698-8.
Beier CM. 2011. Factors influencing adaptive capacity in the reorganization of forest management in Alaska. Ecology and Society 16 (1): 40.
Resilience Alliance. 2010. Assessing Resilience in Social-Ecological Systems: Workbook for Practitioners. Version 2.0.
Beier CM, Lovecraft AL, Chapin FS. 2009. Growth and collapse of a resource system: an adaptive cycle of change in public lands governance and forest management in Alaska. Ecology & Society 14(2): 5.
Beier CM, Patterson TM, Chapin FS. 2008. Ecosystem services and emergent vulnerability in managed ecosystems: a geospatial decision-support tool. Ecosystems 11(6): 923-938
Chapin FS, Peterson G, Berkes F, Callaghan TV, Anglestam P, Apps M, Beier CM, Bergeron Y, Crepin AS, Danell K, Elmqvist T, Folke C, Forbes B, Fresco N, Juday G,
Niemela J, Shvidenko A, Whiteman G. 2004. Resilience and vulnerability of northern regions to social and environmental change. Ambio 33: 344-349.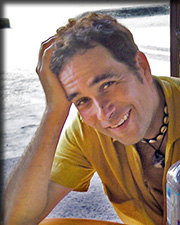 Research Interests:
Much of my work is with Mayan farmers and foresters in Mexico, Belize, and Guatemala. In Lacandon, Tsotsil, Itza, Yucatec, and Mopan Maya communities we look at how traditional ecological knowledge (TEK) contributes to ecosystem services. I am also studying how production of food and raw materials can be coupled with ecological restoration through TEK. Because the oral tradition that conserves Mayan ecosystem management is currently in decline, we seek through our research and service projects to conserve Mayan ecological knowledge for future generations.
Selected Publications
Nigh, R., S.A.W. Diemont, 2013. The Mayan milpa: Fire and the legacy of living soil. Frontiers in Ecology and the Environment 11: e45–e54. http://dx.doi.org/10.1890/120344.
Endreny, T. A., and S.A.W. Diemont, 2012. Methods for assessing stormwater management at archaeological sites: Copan Ruins case study. Journal of Archaeological Science 39(8): 2637-2642.
Ferguson, B.G., S.A.W. Diemont, R. Alfaro, J.F. Martin, J.N. Toral, J.D. Álvarez Solís, 2013. Sustainability of holistic and conventional cattle ranching in the seasonally dry tropics of Chiapas, Mexico. Agricultural Systems 120: 38-48.
Diemont, S.A.W. and J.F. Martin. 2009. Lacandon Maya ecological management: A sustainable design for environmental restoration and human subsistence. Ecological Applications 19: 254-266.
Martin, J.F., E. Roy, S.A.W. Diemont, and B.G. Ferguson, 2010. Traditional ecological knowledge (TEK): Ideas, inspiration, and designs for ecological engineering. Ecological Engineering 36: 839-849.
Diemont, S.A.W., J. Bohn, D. Rayome, S. Kelsen, K. Cheng. 2011 Comparisons of Mayan forest management, restoration, and conservation. Forest Ecology and Management 261 (10): 1696-1705.
Diemont, S.A.W., J.F. Martin, S.I. Levy-Tacher, R.B. Nigh, P. Ramirez-Lopez, and J. D. Golicher. 2006. Lacandon Maya forest management: restoration of soil fertility using native tree species. Ecological Engineering 28: 205-212.
Diemont, S.A.W. and J. F. Martin. 2005. Management impacts on the trophic diversity of nematode communities in an indigenous agroforestry system of Chiapas, Mexico. Pedobiologia 49: 325-334.
Cheng, K, S.A.W. Diemont, A.P. Drew. 2011. Role of tao (Belotia mexicana) in the traditional Lacandon Maya shifting cultivation ecosystem. Agroforestry Systems 82 (3): 331-336.
Diemont, S.A.W., J.F. Martin, and S.I. Levy-Tacher. 2006. Emergy evaluation of Lacandon Maya indigenous swidden agroforestry in Chiapas, Mexico. Agroforestry Systems 66: 23-42.
Martin, J.F., S.A.W. Diemont, E. Powell, M. Stanton, and S.I. Levy-Tacher. 2006. Evaluating and comparing the sustainability of three agricultural methods with Emergy analysis. Agriculture, Ecosystems and Environment 115: 128-140.
Alfaro, R., S.A.W. Diemont, B. Ferguson, J.F. Martin, J. Nahed, D. Álvarez, R, Pinto Ruíz, 2010. Steps toward sustainable ranching. Agricultural Systems 103(9): 639-646.
Diemont, S.A.W., T.J. Lawrence, and T.A. Endreny, 2010. Envisioning ecological engineering education: An international survey of the educational and professional community. Ecological Engineering 36: 570-578.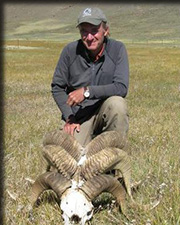 Professor of Vertebrate Conservation Biology, Associate Chair, Director of Roosevelt Wild Life Station, Department of Environmental and Forest Biology.
Gibbs' relevant research activities have most recently focused on use of wildlife by indigenous people in Guyana (an NSF-funded "biocomplexity" grant) and assessing the impacts of grazing on biodiversity in western Mongolia (funded by USAID) by leveraging indigenous knowledge relevant to management to develop policy for the sustainable use of pasturelands in the context of climate change.
Related Publications:
Hunter, Elizabeth A.; Raney, Patrick A.; Gibbs, James P.; Leopold, Donald J. 2012. Improving Wetland Mitigation Site Identification through Community Distribution Modeling and a Patch-Based Ranking Scheme. WETLANDS 32: 841-850
Gibbs, James P.; Smart, Lawrence B.; Newhouse, Andrew E.; Leopold, Donald J. 2012. A Molecular and Fitness Evaluation of Commercially Available versus Locally Collected Blue Lupine Lupinus perennis L. Seeds for Use in Ecosystem Restoration Effort RESTORATION ECOLOGY 20: 456-461
Steen, D. A.; Gibbs, J. P.; Buhlmann, K. A.; Carr, J. L.; Compton, B. W.; Congdon, J. D.; Doody, J. S.; Godwin, J. C.; Holcomb, K. L.; Jackson, D. R.; Janzen, F. J.; Johnson, G.; Jones, M. T.; Lamer, J. T.; Langen, T. A.; Plummer, M. V.; Rowe, J. W.; Saumure, R. A.; Tucker, J. K.; Wilson, D. S. 2012. Terrestrial habitat requirements of nesting freshwater turtles. BIOLOGICAL CONSERVATION 150:121-128.

Some recent books:

Fundamentals of conservation biology (with Hunter)

Problem-solving in conservation biology (with Hunter and Sterling) (book website)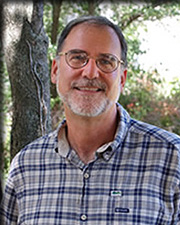 Jack Manno, Associated Faculty
Jack Manno is Associate Professor of Environmental Studies at SUNY-ESF. He has worked with the Onondaga Nation traditional government on a variety of issues and is currently working with the Council of Chiefs and the Neighbors of Onondaga Nation on the Two Row Wampum Campaign for 2013. His scholarship focuses on the social transformation needed to develop an economy based on the insights from Ecology and Ecological Economics. He believes that Indigenous Values and Traditional Knowledge should be respected and promoted as a major component of this transformation. Thus he asks such questions as, What would international environmental policy and governance look like if they were influenced by and modeled on the Great Law of Peace, the constitution of the Haudenosaunee (People of the Longhouse, Iroquois Confederacy)? How are Indigenous Peoples and values influencing the movements to oppose extreme extraction for oil and minerals worldwide?
Related publications:
Manno, Jack P. 2012 (In Press) "Introduction to the Special Issue on Commoditization: Theory and Exemplary Cases," Bulletin of Science, Technology and Society
Smith, R. M., , & Manno, J. P. (In Press). "Critical Perspectives on Disability Studies and Social Constructions of Environments" In Eco-Ability: The Liberation of Disability, Nature, and Animals, (Eds.) A. Nocella, J.K.C. Bentley, & J. M. Duncan. New York, NY: Peter Lang
Vo, Thanh and Manno. J. 2011. "Local knowledge and technology innovation in a changing world: The traditional fishing community in Tam Giang Cau Hai lagoon, Vietnam,' inClimate Change, Indigenous Knowledge and Threatened Communities, eds. D. Brokensha, A. P. Castro and D. Taylor. London: Practical Action Publishing.
Manno, Jack. 2011. "Looking for a silver lining: the possible positives of declining EROI." Sustainability. Open Access. www.mdpi.com/journal/sustainability. Special issue on Energy Return on Energy Invested (EROI).
Manno, Jack P. 2010. "Commoditization and Oppression: A Systems Approach to Understanding the Economic Dynamics of Modes of Oppression."Ecological Economics Reviews, Annals of the New York Academy of Sciences, Volume 1185.
Manno, J.2010. "Haudenosaunee Great Law of Peace: A Model for Global Environmental Governance?, Ch. 9 in Democracy, Ecological Integrity and International Law, eds. J. R. Engel, L. Westra and K. Bosselman. Cambridge Scholars Publishing.
Manno, J., and I. Powless, Jr. 2008. "Brightening the Covenant Chain: The Onondaga Land Rights Action and Neighbors of Onondaga Nation." pp. 149-158 inGovernance for Sustainability - Issues, Challenges, Successes, eds. K. Bosselman, R. Engel, and P. Taylor. Gland, Switzerland: IUCN.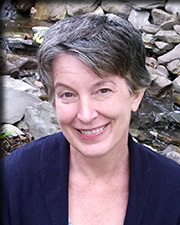 Environmental degradation has shown that it is essential to reconsider almost every aspect of post-industrial life, in New York and beyond. In order to achieve something closer to 'sustainability' (however defined), it is essential to attend to equity and justice. While the mainstream approaches of environmental management have relied on formal governmental institutions, based in a system of laws and regulations operating at the state and national level, other approaches to environmental management are also being explored and tested. In particular, there are many Indigenous Nations and environmental organizations who are fully sovereign and therefore beyond the familiar jurisdictions. They have been establishing their own environmental management plans that use different strategies including community control, co-management, traditional knowledge, and local stewardship, among others. My students and I are interested in exploring viable organizational alternatives for environmental responsibility.
Political ecology; environment-society relations
Human dimensions of water/ wastewater issues
Environmental issues in post-communist countries
Qualitative research methods; gender and nature

Sustainability indicators
Related publications:
Moran, Sharon, Brenda Nordenstam, and Timothy Stenson. 2012. Sustainable Water Technologies: the Built Environment and Architect Awareness (under review).
Moran, Sharon. 2010. "Cities, Creeks, and Erasure: Stream Restoration and Environmental Justice," Environmental Justice, June 2010, 3(2): 61-69.
Baruah, Mitul, and Sharon Moran. 2010. "Ecological Economics". In Green Politics, ed. Paul Robbins. Sage Reference Series on Green Society, vol. 2. [online]. Sage.
Magnuszewski, Artur, Sharon Moran, and Guoliang Yu. 2010. "Modeling Lowland Reservoir Sedimentation Conditions and Potential Environmental Consequences of Dam Removal: Wloclawek Reservoir, Vistula River, Poland." Pp. 8-16 in Sediment Dynamics for a Changing Future, ed.
Kazimierez Banasik. Proceedings of the Symposium of International Commission on Continental Erosion. Publication 337. Wallingford, UK: IAHS Press. Available here.
Moran, Sharon. 2009. "Bytes of Note - The State of the Toilet," Environment 51(11 November): 7-8. Available here.
Moran, Sharon. 2008. "Under the Lawn: Engaging the Water Cycle," Ethics, Place, and Environment 11(2): 129-145.
Moran, Sharon. 2007. "Stream Restoration Projects: A Critical Analysis of Urban Greening," Local Environment 12(2): 111-128.

Elizabeth Vidon, Visiting Intructor
I am presently a PhD candidate in the Department of Geography at Indiana University Bloomington and a Visiting Instructor in the Department of Environmental Studies SUNYESF. I completed my MA in Geography at York University in Toronto in 2002, for which I focused on the connection between landscape and identity among the Inuit of Iqaluit in the Nunavut Territory. My research in Nunavut dealt principally with the various ways different groups and generations of Inuit inhabitants of Iqaluit interact with the land, how hunting and gathering practices have changed and evolved, and the contemporary issues associated with an increasing emotional and practical distance between Inuit youth and the land. While many elders of the community stressed the importance of the land, its non-human residents, and ritual to their own individual and collective identity, many youth of the community are expressing less and less interest in engaging ritually, emotionally, and spiritually with the land that has sustained them for generations. Interesting efforts are currently underway to reconnect Inuit youth with their land, and by default, with their identities as Inuit. My PhD research is concerned with 'Nature tourism' and the ways in which ideology, alienation, and wilderness are intertwined. This research specifically addresses issues associated with visitors' perceptions of indigeneity, sacred landscapes, environmentality, and the desire for "pristine nature" or "wilderness" in Adirondack Park. In addition, my current research addresses the ways in which those who seek out the wilderness perceive and interpret Native Peoples' relationships with nature and incorporate elements of TEK into their own wilderness and nature experiences, both in the Park and in their everyday lives. While my research may best be classified as "environmental philosophy" with applications for nature tourism, indigeneity and Non-Natives' perceptions of Native Peoples' relationships with the land figure prominently. Taking into consideration the ways Non- Natives think about and interpret Native Peoples' relationships with their land yields interesting insights into the formers' conceptions of indigeneity and their motivations for seeking out wilderness and nature.
Relevant Publications:

Knudsen, D., Rickly-Boyd, J. Vidon, E. (2013). The fantasy of authenticity. In press. Annals
of Tourism Research.

Vidon, E. (2013). Nationalism, identity, and space in the Eastern Canadian Arctic. In review.

Vidon, E. In Preparation. Co-Constructing the wild: Adirondack wilderness and the "Nature
Tourist".

Vidon, E. In Preparation. The sacred and the profane: Landscape and identity change among
the Inuit of Iqaluit.

Vidon, E. In Preparation. Landscape and identity: A study of the Inuit of Iqaluit.

Vidon, E. (Published under maiden name Scarborough, M.E.). (2003). Perceptions of a northern
landscape and society: Inuit views from Iqaluit. York University.

Graduate Students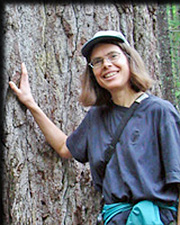 Catherine Landis
My current research centers around the question, "Where are we? What is this place we call Onondaga—its history, its nature and culture? And how can we live in right relationship to this very place?" My Master's thesis work (Ecology) focused on restoring riparian vegetation along an urban stream, Onondaga Creek. For my Ph.D. (also in Ecology), I am reconstructing the historical ecology of Onondaga Lake, a major Superfund site here in Syracuse. I'm focusing on plant communities, but including other biota as relevant.I grew up here, and I'd like to offer the chance for central New Yorkers to see this place in a different light-- a different map, if you will. To address rapid future change, we need to understand change in the past. The project includes cultural relationships, for example showing the overlap of ecology and economy in the indigenous system. The idea is to not only look back, but to offer a model of a solar powered, low eco-footprint system pieces of which we can recover-- that's part of the "restoration" piece. Education is critical here, and I am working on a Historical Ecology website, as well as helping to write a book about Onondaga Lake with an interdisciplinary team of scholars.
---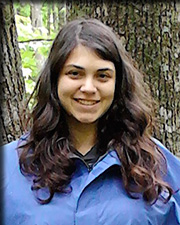 Sara Amanda Smith
My name is Sara Smith (Oneida Nation) and I am a grad student at SUNY-ESF pursuing a masters in Ecology. My specialty and interests lie in forest ecosystems and more specifically with plants and fungi, both temperate and tropical. I earned my Bachelors degree in Biology (Ecology and Conservation) and First Nation Studies at the University of Wisconsin-Green Bay, and I plan to incorporate both of these studies into my masters degree. During my undergraduate career, I was part of a research team that conducted a variety of studies associated with the Smithsonian Tropical Research Institute and the Student Conservation Association looking at forest dynamics, fungal diversity, and invasive species. I was also a research assistant on a cellulosic biofuel project with the Oneida Nation in Wisconsin. While at ESF, I will be working with the Center for Native Peoples and the Environment on the project "Forest Ecology and Climate Change in Tribal and Research Forests," a collaboration with the College of the Menominee Nation. It is exactly what I have been searching for! I am very excited and looking forward to working with the amazing people in this department and university. I am very grateful for all the opportunities that I have been able to be a part of, and I look forward to the many more opportunities to come. Nothing is impossible, even impossible says "I'm possible"...
---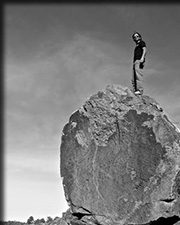 Raymond John Gutteriez
Hele nuum (Hello People), my name is Raymond John Gutteriez. I started my journey in graduate school in late August 2013. I have the good fortune to be a part of the Center for Native Peoples and the Environment, where I am pursuing a Master's degree in Ecology. I remember when I was a little guy, following my grandmother and great-aunt around and learning about the different plants and animals of the Sierra Nevada. I watched and listened as names were spoken, uses explained and how we—human-animals—are to care for the plants, animals, air, water, land and one another. It was these early teachings which greatly influenced the way I see the world and directed my choice of college majors. I graduated from California State University at Fresno in 2010 with a degree in Ecology. I remember being frustrated in classes, where I attempted to share a different way of knowing the land, taught to me by my grandma and auntie, and having my ideas brushed aside for not being "scientific."
In the short history of our species we have created, and continue to create, many wounds on our Mother Earth and on our own human-spirit. We oppress and exploit the land in the same way we oppress and exploit one another. We over look that the wounds we make on the land are the wounds we make on our spirits and the wounds we make on our spirits are the wounds we make on the land. We are intrinsically interconnected. But, far too often we attempt to separate the two. There is human civilization and there is the 'nature', the 'wilderness'.
I work to encourage different ways of knowing the world. I want to be a part of the movement dismantling the wall dividing traditional ecological knowledge and scientific ecological knowledge. I want to empower communities to be stewards of their local environments, to rebuild the connection between people and the land. I know what it is like being the lone voice in a room talking about TEK, for that reason I work with indigenous youth to help them develop the vocabulary explain their world views and ways of knowing in a way western minds can understand.
I guess a little more of my history might be useful. I am a person of many cultures. I am Wuksachi-Mono, indigenous from the Sierra Nevada Range in California; I am black, African American, the descendent of escaped and freed slaves; I grew up in a Mexican community, East Salinas; I have watched my family navigate the economic spectrum and move from working-class to kind of middle class. I am constantly learning about history, my history the history of struggle of poor people and people of color. I know the struggles those who have come before me have faced so that I can be where I am today. I see the legacy they have right our species, and thought we are far from being at a place respect and mutual appreciation for one another and all things I, and many like me are working to continue that legacy, to empower communities to shed the chains of imperialism and continue the transition to a more sustainable world ecologically and socially.
---
Undergraduate Students: Indigenous Environmental Leaders for the Future Fellowship Recipients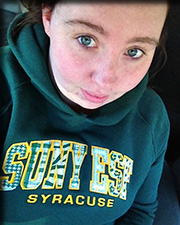 Cassandra Beaulieu
Hi all! I am from the small town of Port Byron, NY where I have lived almost my whole life. I previously attended Cayuga Community College before enrolling at ESF and earned an A.S. in Mathematics & Science with a concentration in chemistry. I did a lot of work as a tutor there as well as in a teaching assistant capacity for both the general chemistry and organic chemistry classes. I also worked in the chemistry laboratory at CCC making up solutions and prepping for various lab classes. My work as a TA for the general chemistry class with Dr. Coolican helped me to realize my desire to go into chemistry research and teaching at the college/university level. This brings me to the present; I am enrolled at ESF as a junior pursuing a B.S. in chemistry. I am very interested in getting into research in the field of biochemistry and hope to immerse myself in a lab as soon as possible. I will most likely be applying to attend graduate school at ESF in the near future as well.
---
Kimberly Hill
Hi, my name is Kim and I'm from the Tuscarora Indian Reservation (near Niagara Falls, NY). I've received my A.A. degree from Bard College at Simon's Rock where I first became interested in environmental studies. It was in one of my classes where I found what I was most fascinated in which was the types of relationships made with the environment and its (natural) resources. It combines my academic interest of environmental studies but also what I've learned about our environment growing up. This led me to transferring to SUNY-ESF where I am a current undergrad student (sophomore/junior) pursuing a bachelor's in Natural Resources Management.
---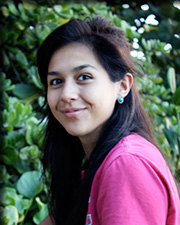 Meleimoana Ta'alolo Su'esu'e
My name is Mele. I was born and raised in the state of Hawai'i. I love my home, and I want to do anything and everything I possibly can to keep it amazing for generations to come. Towards the end of high school, I realized that the topics I was interested in- math and science- as well as my goal to keep the islands of the pacific healthy, pointed me towards the career of an environmental engineer. I am currently a freshman at ESF majoring in environmental resources engineering. I chose ESF because I admire the university's unique focus on the environment and also because I have always wanted to live on the east coast and experience a different part of the country. At SUNY-ESF, I hope to learn how I can improve my world through science and engineering.
---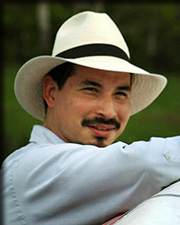 Jon-David Barrera
Daanzho (Greetings), my name is Jon-David Barrera, an original South Texas native residing near the Northern Mexican border. In August, after two years of Undergraduate studies at Tompkins- Cortland Community College (TC3), where I received my A.S. in Environmental Studies, I was given the opportunity to get in touch with my indigenous roots by acceptance as a fellow with The Center for Native Peoples and the Environment and SUNY-ESF. My special interests are studying stream ecology with a particular focus in monitoring water quality by use of benthic macroinvertabrates. During my short years at community college, I participated in several study abroad trips which struck my interest in stream ecology, particularly in Colombia, South America. Here I was able to test the functionality of FFG (functional feeding group) surrogates, which is normally used in cold water streams of North America. South America is known for its high biodiversity and warm freshwater streams. Using this North American hypothesis, I decided it was worth a try in a different ecosystem, where it was proven to work. In March of 2013, I participated in CCURI (Community College Undergraduate Research Initiative), which was funded by NSF (National Science Foundation) in Washington, D.C. Here I was inspired to continue this field of study. The core goal of my research is to examine developing issues with freshwater ecosystems and the environment in indigenous communities to facilitate policy which regulates corporations that continue to degrade the heart of where the earth breaths. In addition to these accomplishments, I have also served as a President for a student organization S.A.G.E ( Students Acting for a Greener Earth), participated in non-profit organization NYPIRG ( New York Public Interest Research Group) on the hydrofracking campaign, and was also a Teacher's Assistant for a study abroad trip, and partook in several community campaigns for human rights. "All things share the same breath –the beast, the tree, the man, the air shares its spirit with all the life it supports". – Chief Seattle