SUNY ESF


Family Experiences Guide Career Choice
Shruti Zirath, from Syracuse, NY, has been accepted into the Upstate Accelerated Scholars program at ESF. She will begin in the Fall 2020. As a candidate in this program, Zirath has earned guaranteed acceptance into SUNY Upstate's College of Medicine upon completion of her undergraduate degree and relevant admissions requirements.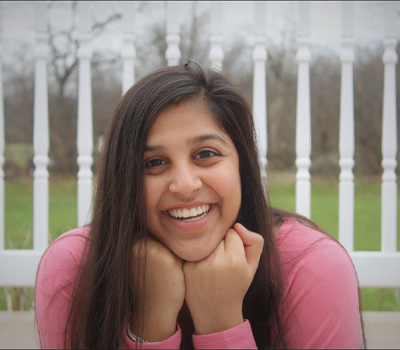 "I've spent my whole life in hospital settings," Zirath said. "I've been imagining this for years, watching my mom, who is a doctor."
Selecting her eventual specialty – cardiology – is a tribute to her cousin, Sandeep Kapoor, who was a first-year resident and spent countless hours at Zirath's house studying with her mother.
"We lost him to cardiac arrest," Zirath said, adding, "but even after several autopsies, nothing made sense."
As a cardiologist, Zirath hopes to be able to give answers, closure, to others families who lose loved ones to cardiac disease.
Currently, Zirath serves on the youth advisory boards for the Francis House and the Ronald McDonald House, helping the organizations with tasks ranging from budgeting and communications to baking pies and organizing Leprechaun hunts for children.
Although Zirath could have enrolled in the Upstate Accelerated Scholars program at several undergraduate institutions, she chose ESF because of its unique connection to Syracuse University.
"I didn't want big or small," said Zirath, who is looking forward to joining different clubs across both campuses. "The ESF/SU connection was the perfect answer. It means I didn't have to pick. I can have the small school experience when I want that and still have access to everything a university offers."