SHARE:
Northern Forest Institute Marks Its First Year
New projects, employees and partnerships provide a solid start

9/16/2009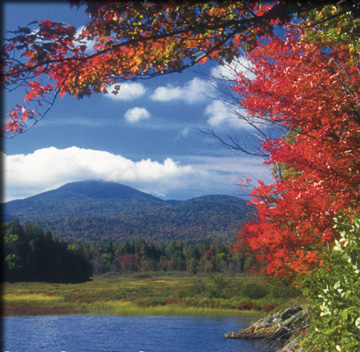 The Northern Forest Institute for Conservation Education and Leadership Training (NFI), based at ESF's Adirondack Ecological Center, has accomplished much in its first year.
Major activities so far include:
Becoming a lead partner in organizing and launching Children in Nature, New York (CiNNY), a partnership that brought Richard Louv, the New York Times best-selling author of Last Child in the Woods (2005), to Saratoga Springs and the Adirondacks May 1 and 2. The weekend-long event, designed to generate support for a coordinated movement in New York state to address the decrease in children's time spent in nature, drew more than 2,000 people and elicited statements of support from the commissioners (or their representatives) of the state departments of health; education; environmental conservation; and parks, recreation and historic preservation, as well as Michelle Paterson, the state's first lady.
Hiring two educational outreach specialists. Annie Woods started last summer, taking on the educational outreach responsibilities and enabling Paul Hai to work on the NFI's first project (see above). Annie stepped down to prepare for a doctoral program and she will be missed. NFI conducted a nationwide search for her replacement. We are excited to announce the hiring of Erin Vinson, who most recently directed the SEEDS program for the Ecological Society of America. Erin started work July 6.
Partnering with the town of Newcomb to secure funding from the Department of Environmental Conservation's Smart Growth grant program. This award is financing the development of a feasibility study and business plan. NFI has contracted with ConsultEcon of Connecticut. A finished plan is expected in early 2010.
The NFI focuses on the research and management of northern forests. It will educate and train policy makers, business leaders and educators in the hopes of guiding future decisions about the 25 million acres of forested lands that blanket portions of four northeastern states.
Recent ESF News
News Archives
Communications & Marketing
SUNY-ESF
122 Bray Hall
1 Forestry Drive
Syracuse, NY 13210
315-470-6644