ESF's Wildlife Society Leads in Virtual Bioblitz

7/6/2020
SHARE: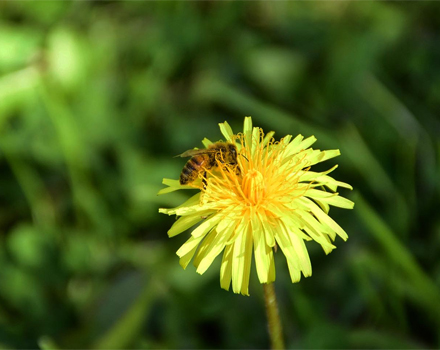 With 5,887 observations, 1,390 species, 421 identifiers, and 19 observers, the ESF Bioblitz team is one of the top teams in The Wildlife Society (TWS) Student Bioblitz - a friendly competition of species identification skills being held online.
Typically, a bioblitz focuses on identifying as many species as possible in a specific area over a short time. The results of a bioblitz provide a picture of an area's biodiversity.
Being virtual, the TWS Student Bioblitz has no geographic boundaries and runs until Sept. 30, 2020.
"Virtual events such as the one The Wildlife Society is conducting are important," said Madison Stevens, a rising junior wildlife science major. "It gives participants a really good reason to get outside."
The ESF team is using the app iNaturalist to conduct their bioblitz. The app, available on Apple and Android platforms, allows users to join the ESF Bioblitz group no matter their location and upload picture data with precise GPS coordinates and taxonomic classifications, according to Stevens.
"This way anyone can participate from anywhere and the data they upload can help scientists and population studies in their areas," said Stevens.
No experience or scientific knowledge is necessary as the app uses uploaded photos to identify the organisms pictured.
"Other users can aid in further classifying organisms which is helpful and increases the overall accuracy of our data," said Stevens. "It also creates a sense of community even though we cannot spend the time together conducting bioblitzes."
Stevens noted the bioblitz also provides a way for people to deal with feelings of isolation and stress caused by the coronavirus pandemic.
"It can be rewarding and worthwhile to get outside, go for a walk, and easily record population and species habitat data with the click of a button," she said.
"Bioblitzes allow us to better learn and understand the ecosystems we reside in," she said. "We can't easily explore areas of vast wilderness while maintaining social distancing and staying at home but we can better appreciate and respect the vast beauty and wildlife our backyards offer."
"You can learn so many things," she said. From recognizing organisms, to "having a proper name for the bird that keeps chirping on your porch every morning."
Recent ESF News
News Archives
Communications & Marketing
SUNY-ESF
122 Bray Hall
1 Forestry Drive
Syracuse, NY 13210
315-470-6644