Benefits
The PACS Grants module provides a cloud-based software solution to the proposal development and routing process. Through the Grants module, Investigators have the ability to:
Initiate and edit proposals
Enter required internal information and compliance information
Approve and submit proposals electronically
Route proposals to required Approvers electronically
Have access to all draft and submitted proposals; and
Generate reporting of proposals
Accessing PACS
PACS is accessible using your SUNY ESF User ID@esf.edu and password. Click here to access and login.
Link to Single Sign on Instructions
If you are having trouble logging into the system, please contact the Office of Research Programs at 315-470-6606, or Research@esf.edu
Grants (PACS) Work Flow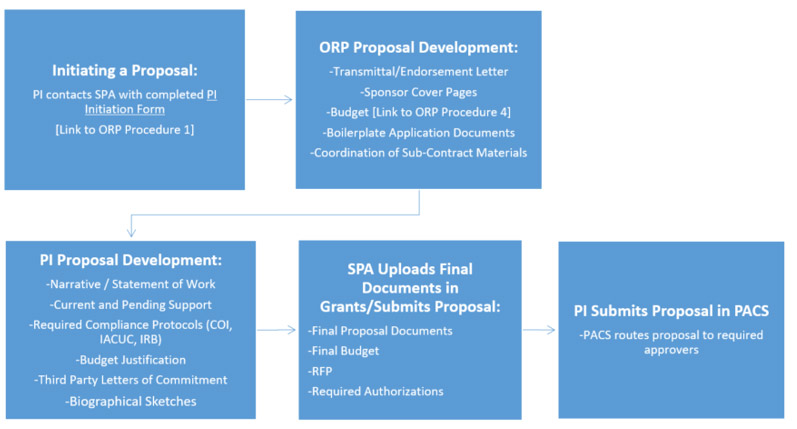 User Guides
For Principal Investigators:
How to Initiate a Funding Proposal
How to Complete Compliance Questions
How to Upload Documents to a Proposal
How to Submit a Proposal for Internal Routing
For Department Chair Reviewers:
How to Complete a Department Chair Proposal Review
Additional Support
If you have any questions or require additional support, please contact the Sponsored Programs office at 315-470-6606 or Research@esf.edu