SUNY ESF


Spotlight on Student Research: Austin Arrington
Graduate Program in Environmental Science
SUNY-ESF
202 Baker Lab
1 Forestry Drive
Syracuse, NY 13210–2787 USA
Fax - 315-470-6700
Austin Arrington
With an undergraduate degree in English from Penn State University, Austin Arrington wanted to make a positive impact in the world. He found his passion in the intersection between humans and their environment, and while pursuing a graduate degree in Bioethics at NYU, he started working with the installation of green roofs in New York City.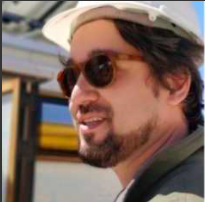 He came to SUNY ESF to broaden his understanding of Environmental Science while focusing on Ecosystem Restoration. Austin finished his GPES MS degree in 2016 with a thesis entitled "Where the fruit falls: Utilizing a web and mobile community monitoring application to study geo-demographic and landscape level urban foraging trends across the United States", and findings from his thesis were published in the Oxford Journal of Urban Ecology.
Since graduating from SUNY-ESF, Austin co-founded PLANT GROUP, a design-build firm specializing in green roofs and green infrastructure in New York City. He currently works as a Data Scientist at Teralytic, an agricultural sensor company focusing on soil health, and is one of the many GPES student success stories.