SUNY ESF


Spotlight on Student Research: Charity Nyelele
Graduate Program in Environmental Science
SUNY-ESF
202 Baker Lab
1 Forestry Drive
Syracuse, NY 13210–2787 USA
Fax - 315-470-6700
Charity Nyelele
A new study by August 2020 GPES PhD graduate Charity Nyelele shows demographically and economically disadvantaged census blocks of the Bronx have less urban forest and the critical ecosystem services they provide.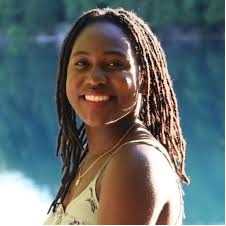 This analysis explores the equality and equity of urban ecosystem services and provides a framework to explore how to design urban landscapes to be more just and equitable. This study found that disadvantaged socio-demographic and socio-economic census block groups in the Bronx tended to have lower tree cover and, as a result, received fewer ecosystem services and benefits.
Dr. Nyelele's research committee at ESF was comprised of engineers, social scientists, and foresters, and is a great example of how ESF pursues interdisciplinary research. This research is also a feature article in Envirobytes. Dr. Nyelele recently began a prestigious post-doctoral position at the University of California Irvine working on a collaborative research project that will develop and communicate strategies to better manage California's natural lands for climate change. Her research focus will be on the economic valuation and mapping of ecosystem service beneficiaries.