Graduate Program in Environmental Science


Spotlight on Student Research: Shumaila Javed
Graduate Program in Environmental Science
SUNY ESF
202 Baker Lab
1 Forestry Drive
Syracuse, NY 13210 USA
Fax - 315-470-6700
Shumaila Javed
Second year GPES PhD student Shumaila Javed Bhatti's photograph was selected as one of the top 75 photographs for exhibition (out of over 50,000 entrants) from #TheWorldWeWant, a global photo contest in support of the 75th anniversary of the United Nations.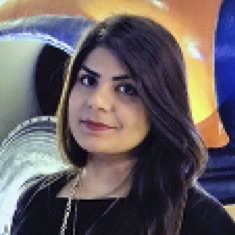 The photo, taken in the summer of 2019 in the Alaskan Fjords, shows a moment when a glacier breaks during the warm summer melt. The International Panel on Climate Change (IPCC) has documented unprecedented reduction in the extent and mass of glaciers around the world, especially in high mountain areas where downstream communities are reliant on glacier melt as a significant source of fresh water. This water sustains the ecosystem and supports the livelihood of downstream inhabitants, and changes to the mountain cryosphere will cause insurmountable disruptions to this delicate balance.
Ms. Bhatti's photo captures this critical process and serves as a reminder of the havoc of climate change around the globe. Ms. Bhatti is focusing on Environmental Communication and Participating Processes for her PhD studies. We salute and celebrate her accomplishments!