SUNY ESF


Division of General Education
The State University of New York requires graduates of bachelor degree programs to successfully complete 30 credit hours of general education coursework distributed among 10 different knowledge and skill areas; students pursuing a degree at ESF are required to complete at least 3 credit hours of coursework each, from at least 7 of the 10 knowledge and skill areas to fulfill the SUNY requirement. The core of the curricula for all ESF undergraduate degree programs satisfies several of the requirements, including those for the natural science, basic communications, mathematics, and humanities general education knowledge and skill areas. For the remaining general education knowledge and skill area requirements, students must complete an additional 15 credit hours distributed among courses chosen from at least three of the five remaining knowledge and skill areas, or as specifically designated by their degree programs.
The courses listed below may be chosen to satisfy SUNY general education requirements in each of the nine knowledge and skill areas. Please note that more than 40 of these courses are taught in the College of Arts and Sciences at Syracuse University. General education courses listed with the prefix APM, EFB, FOR, LSA, or PSE are taught at SUNY-ESF and can be found in the Course Descriptions section of this catalog. Course descriptions for Syracuse University courses can be found online at http://coursecatalog.syr.edu/.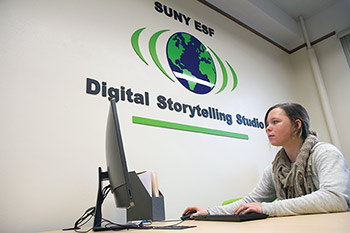 ESF's Digital Storytelling Studio (DSS) offers free digital storytelling services to both students and faculty.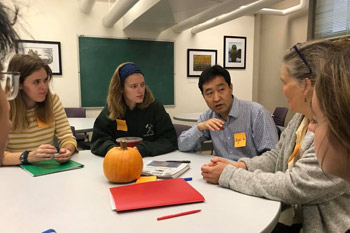 The ESOL Center is a free student service that provides language support and cultural orientation to multilingual students and scholars.
Writing, Rhetoric & Communications Program is one of only a few programs in the United States to address environmental literature and place-based professional and research writing.