Keynote
Taylor Cabot, Project Manager, Timberland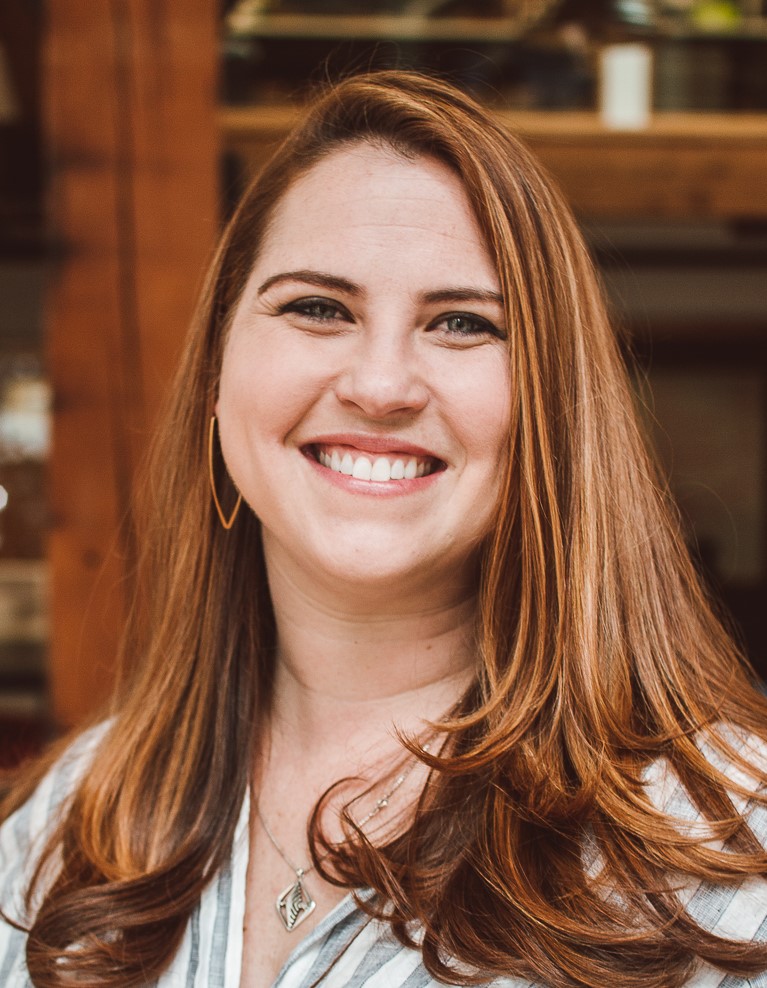 Taylor Cabot is a project manager with Timberlab. She trained as an architect at Syracuse University and transitioned into construction when a mission to build community-minded and resilient structures led her to embrace mass timber. After joining the timber movement in 2014, she quickly became involved in some of the most innovative and boundary pushing mass timber projects in North America. Most notably, her work on Carbon12 in Portland, Oregon garnered her a Women of Vision award. With Swinerton and now, Timberlab, Cabot has continued to push the mass timber envelope managing Ascent, the tallest hybrid timber structure in the world and recently topping out on the first Type VI-C project in nation.
---
Samantha Pearce
,
VP of Sustainability, NYS Homes and Community Renewal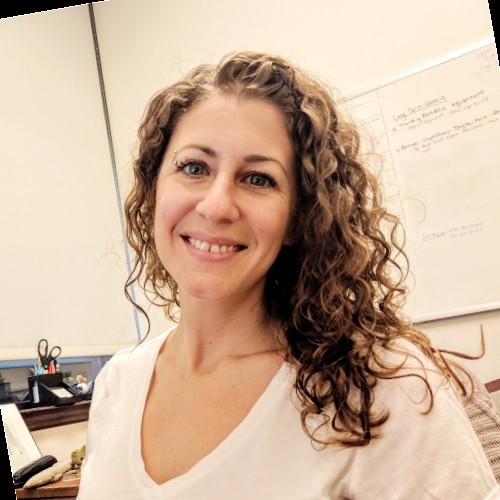 Samantha Pearce is the Vice President of Sustainability at NYS Homes and Community Renewal, where she oversees the states Weatherization Assistance Program, the Clean Energy Initiative program, the Climate Friendly Homes Fund, and aligns and implements agency sustainability standards with the New York State's Climate Leadership and Community Protection Act. She has over ten years of experience supporting operators and owners to reduce utility and operations costs. Samantha is a LEED Accredited Professional (AP), Associate AIA member, and has a Bachelor of Science in Architectural Engineering.
---
Panel 1
Laurie Kutina
, Vice President, Sustainability, Energy and Climate Change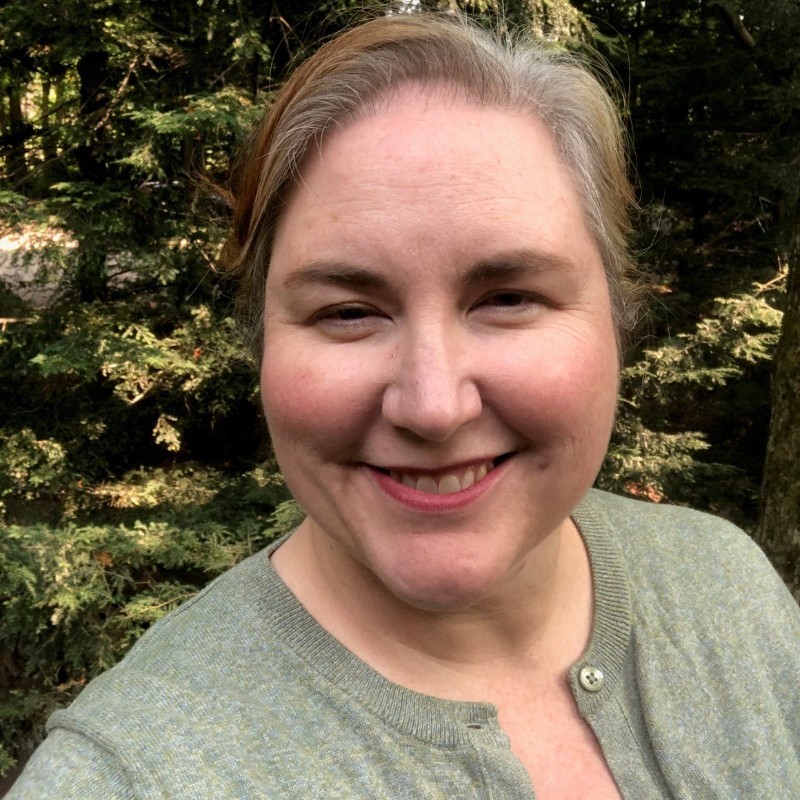 With almost 30 years of experience in environmental services, Laurie provides leadership, subject matter expertise and project management in WSP's Sustainability Energy and Climate Change (SECC) group. SECC is a unified, national practice comprising expert staff whose work covers a diverse array of technical domains that contribute to overarching sustainability and enhance the competitiveness of our clients. Her expertise in sustainability planning includes science-based target goal strategies, renewable energy procurement, climate action plans, greenhouse gas (GHG) inventories and scenario assessment, energy efficiency auditing and analysis, and energy and climate change policy/ management. She has helped companies and communities develop, implement, and evaluate sustainability and resiliency plans, climate mitigation and adaption projects, programs and policies, to promote clean energy and energy security, reduce greenhouse gas emissions, and build climate resiliency. She has worked with federal and state agencies, cities, universities and corporations to collect, assess and report sustainability metrics (energy, water, waste), establish CSR tracking programs and define effective GHG reduction strategies.
Laurie is currently project manager for WSP's contract with the New York Research and Development Authority's (NYSERDA) Communities and Local Government Division to support the implementation of the Clean Energy Communities (CEC) Program. Working for NYSERDA for over a decade has provided her with a unique perspective on a wide variety of strategies by corporations and municipalities supporting the development and management of GHG and energy savings projects and programs. She has supported the assessment, selection, review and approval of over 300 grant projects throughout New York, including: Climate Action and Resiliency Planning, residential and municipal energy efficiency programs, benchmarking, clean fleets, commercial building energy reductions and clean HVAC technology, renewable energy, WWTP efficiency, and waste to energy and CHP technology.
Laurie is a Certified Energy Manager (CEM) and holds a Sustainability focused MBA from Green Mountain College, Master of Architecture (M. Arch) from the University at Buffalo and BA in Physics from the State college at Potsdam, NY.
Panelists
Christie McCarthy
, Director, Sustainability – Life Sciences Group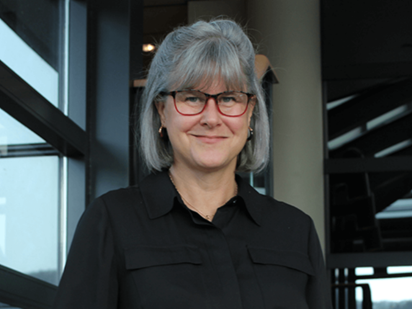 Christie has taken an indirect route to sustainability. She served as an Intelligence Office in the US Navy before joining Corning in 2000, and then has held a number of commercial roles across multiple industries, including competitive intelligence, product line management, new business start-up and commercial technology/innovation. She is currently the Director of Sustainability for Corning Life Sciences Technologies, which is focused providing tools used from academic research to production and packaging of vaccines and therapies. She brings an innovation mindset to her current role, where she is developing the strategy for sustainability at the division level and leading the execution of those plans across 17 manufacturing sites and a number of glass and plastic product lines.
Leia Sims, Vice President, Engineering, BlocPower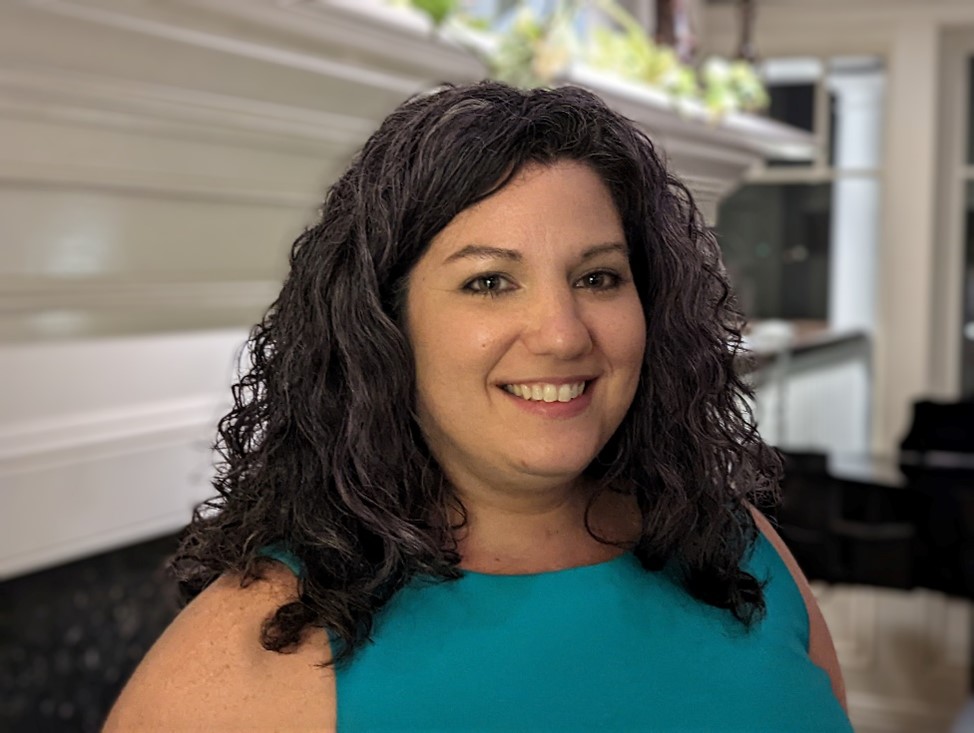 Leia grew up in family businesses installing renewable energy and geothermal; it was this upbringing that helped pave her passion for making buildings more energy efficient. She has held numerous certifications from the Building Performance Institute since 2006 and has dedicated her career to assessing buildings as a system and taking a holistic approach to retrofits. Leia uses these fundamental concepts when educating owners, operators and tradespeople, diagnosing buildings of all sizes and implementing the most cost-effective solutions to reduce energy use in buildings. Currently, Leia is the VP of Engineering Services at BlocPower where she leads a dedicated team of engineers, collaborates with teams cross-functionally to implement projects, and works with the workforce development program to train the up-and-coming weatherization workforce; all of this with the goal to decarbonize and electrify buildings across the country.
Doreen Harris, President & CEO, NYSERDA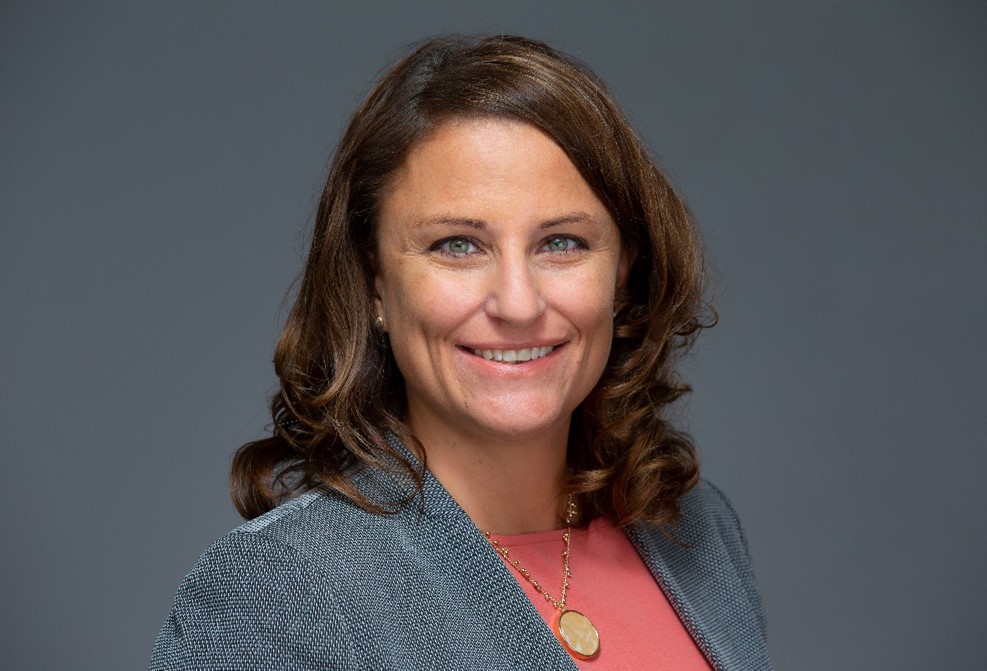 Doreen Harris is the President and CEO of NYSERDA. She was appointed on April 7, 2021 and previously served as Acting President and CEO. Ms. Harris has held public and private sector leadership roles advancing clean energy projects and engineering companies for more than 20 years. During her tenure at NYSERDA, she has held executive, technical, and policy positions, including Vice President of Large-Scale Renewables. Ms. Harris has overseen the State's nation-leading advancement of renewable resources under the Climate Leadership and Community Protection Act and Clean Energy Standard. Ms. Harris has also spearheaded the strategic development of New York's offshore wind resource, including the execution of the State's offshore wind master plan. She was also instrumental in advancing and implementing the Accelerated Renewable Energy Growth and Community Benefits Act, which will modernize the siting of large-scale renewable energy projects across New York. Before embarking on a career in public service, Ms. Harris spent more than a decade in the energy sector, serving in management and engineering roles. She began her career at Alcoa Advanced Technologies and Optimization Technologies in engineering roles associated with consulting and project management. Prior to joining NYSERDA, she served as Project Director for Global Water Technologies, Inc., where she led a multi-year initiative to develop and commercialize energy savings and water treatment technologies. She currently serves on the boards of the Advanced Energy Research and Technology Center (AERTC), Alliance to Save Energy, Clean Energy States Alliance, National Offshore Wind Research and Development Consortium, NY CREATES, NY BEST, and is a member of the Sustainable Development Solutions Network Leadership Council. Ms. Harris has a Bachelor of Science in Chemical Engineering from the University of Rochester and a Master of Business Administration from the University at Albany, SUNY.
Martha Campbell, Principal, RMI
Martha Campbell is a principal in RMI's Carbon-Free Buildings program where she oversees a portfolio of efforts focused on leveraging industrialized construction to leapfrog anemic rates of adoption of energy efficiency in order to fully decarbonize the built environment. In this role she has spearheaded a number of R&D efforts as well as founded REALIZE and the Advanced Building Construction Collaborative. REALIZE aims to unlock a zero-carbon retrofit market in the United States by combining demand aggregation and supply chain coordination to deploy prefabricated building retrofit systems that are easy, fast, affordable, and equitable. Through the evolution of these efforts, Martha co-founded the Advanced Building Construction Collaborative, in partnership with the US Department of Energy and ADL Ventures. The Collaborative's mission is to scale advanced building construction technologies and processes in order to rapidly scale decarbonization of the retrofit and new construction markets while empowering the competitiveness of the US construction sector globally. Prior to RMI, Martha's professional experiences include community organizing, green building, and program trading on Wall Street.
---
Panel 2
Adam Bonosky
,
Senior Planner, SWBR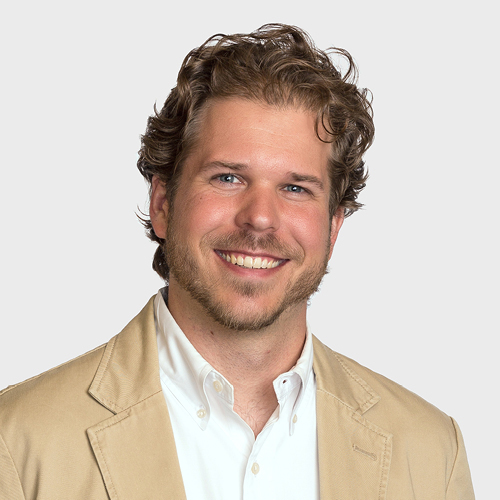 Adam is a senior planner at SWBR and has experience in planning, urban design, and architecture. He has worked on neighborhood revitalization efforts, transit-oriented development, comprehensive plans, mall retrofit concepts, highways to boulevards initiatives, residential development, and K-12 school design and construction. As an educator, he has provided design and graphics instruction at the undergraduate and graduate levels to architecture and real estate development students. A certified planner, licensed architect, and Urban Guild member, he is interested in ways to elevate the level of urban architecture as well as strategies to implement context-sensitive schools. Adam received his bachelor's in architecture from the University of Notre Dame and his Master of Urban Design from the University of Miami. His work has received awards from the CNU, Urban Guild, and the ICAA-Florida Chapter.
Panelists
Stephanie Crockatt
,
Buffalo Olmsted Parks Conservancy
Erik Frisch
,
City of Rochester Deputy Commissioner for Neighborhood & Business Development
Lanessa Owens-Chaplin
,
NY ACLU
Joe Driscoll
,
City of Syracuse in charge of I-81 Removal Project & Former Councilman
Scott Townsend
,
SWBR & Albany Riverfront Collaborative
Marc Wouters, Marc Wouters | Studio
---
Anthony Aebi
,
ZeroNetNow
Anthony has been a builder since 1990. In 2007 built the first Zero-Energy Home, rated and certified to both the ENERGY STAR and DOE efficiency standards. Since then, he has built more than 35 additional "Carbon-neutral" homes that have been designed and constructed for a life cycle of at least seven generations.
---
Jodi Smits Anderson
,
Principal, EYP Architecture & Engineering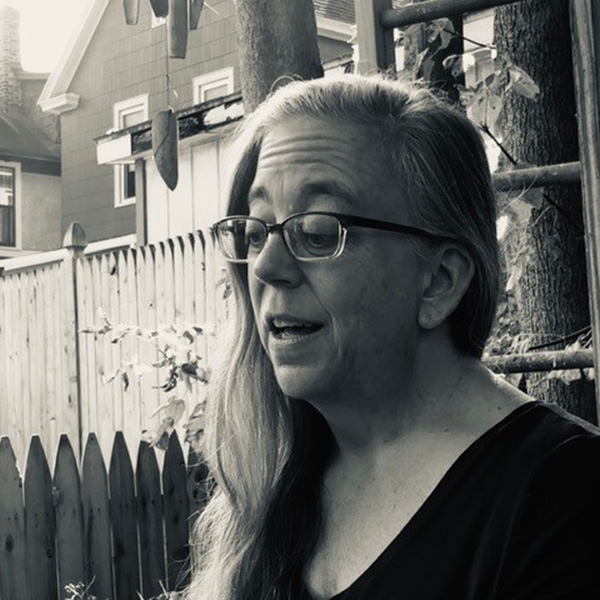 ---
Christina Aßmann
,
Associate , NCARB,
LEED AP BD+C, WELL AP, CPHC, Associate, NCARB, LEED AP BD+C, WELL AP, CPHC, Passive to Positive
Christina Aßmann is an architect and building scientist with 20 years of professional experience working on various project types. Her work embraces design, sustainability, regenerative design, carbon reduction, social justice and the synergy of different high-performance building standards. Christina is passionate about incorporating her sustainability research into her role as an educator and Energy Code Trainer through NYSERDA's initiative to educate building professionals. She also serves on the advisory board for NYStretch 2023 Energy Code Development and Advancement. Her interest in sustainability strategies stems from her upbringing in Germany where her parents instilled her with a focus on environmental stewardship.
---
Erik Backus
,
PE, USGBC Faculty, Director, Construction Engineering Management, Clarkson University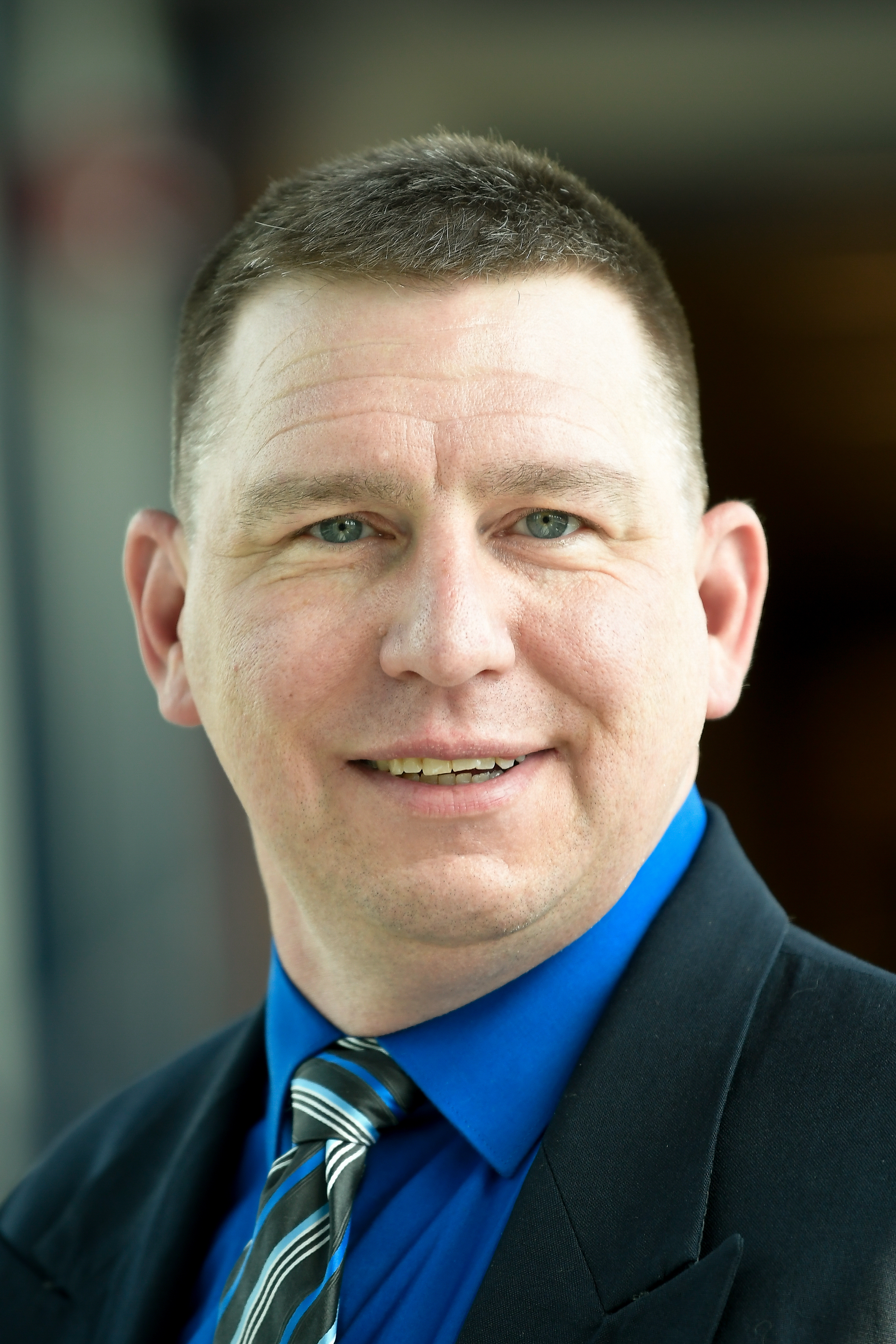 Erik C. Backus, P.E., LEED AP BD+C, ENV SP, FMP, is a Professor of Practice and the Howard E. Lechler Endowed Director of the Construction Engineering Management program at Clarkson University. At Clarkson, Professor Backus teaches courses and executes research/work in an array of topics related to the built environment. Chief among these topics are sustainability, resilience, and life-cycle thinking related to infrastructure and buildings. Most recently Erik has lead a team of students and fellow faculty researchers in the process of attaining LEED for Communities Gold certification for the New York Olympic Region, which includes the site of the famed 1980 Miracle on Ice in Lake Placid.
---
Karen Bage
,
Director, Community Coordinator, St. Lawrence Health Initiative
---
Charles Bertuch
,
PE, Principal, Bergmann Associates
Mr. Bertuch is currently the Principal - Energy Solutions for Bergmann Associates in Syracuse, NY. He is a registered professional engineer (NY, MA, MI), Certified Energy Manager, and LEED accredited professional, and WELL Building professional.
His professional affiliations include:
Past President – ASHRAE CNY Chapter
Regional Members Council Representative – ASHRAE Region I
Past Chair and Board Member – US Green Building Council, New York Upstate Chapter
Member – NYS Green Building Conference Advisory Committee
---
Cameron Best
, Brightcore Energy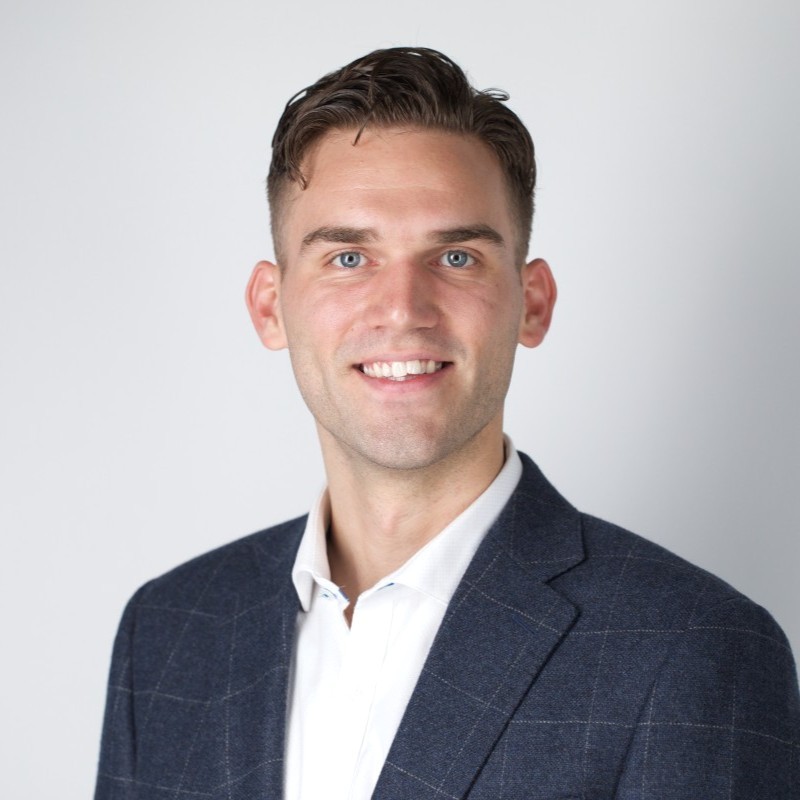 Cameron Best graduated from the University of Montana in 2016 with a bachelor's degree in Community and Environmental Planning. After spending 2 years working on environmental policy at the League of Conservation Voters, he joined the geothermal industry to focus on the growth and development of district geothermal systems. Over the last 3-years he has led the development of ten district geothermal development projects in New York state impacting well over 15,000 apartment units. The development of these projects conferred a deep understanding of key regulatory and financial aspects of geothermal development. Cameron Best is Director of Business Development at Brightcore Energy.
---
Karla Butterfield
,
Sustainability Director, Steven Winter Associates, Inc.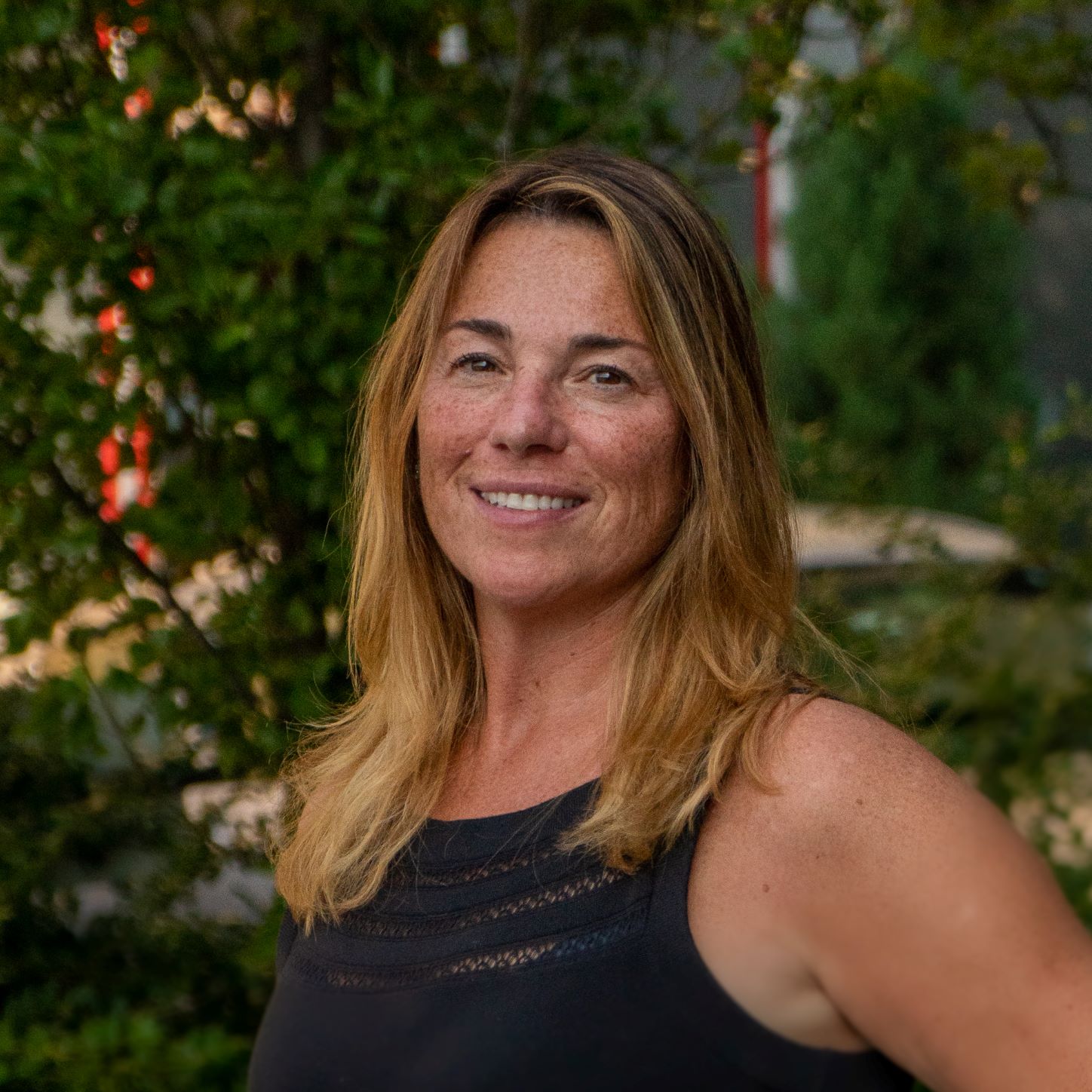 Ms. Butterfield is a Sustainability Director at Steven Winter Associates, Inc., working with residential buildings. Her expertise is in sustainable consulting services, program certification support and implementation of high-performance building technologies. With architects, developers, builders, and homeowners, she develops specific sustainability strategies for both new construction and renovations.
---
Jim D'Aloisio
,
Principal, Klepper, Hahn & Hyatt
Jim D'Aloisio has been a Principal with Klepper, Hahn & Hyatt for 30 years, currently serving as the company's President. During that time the company expanded from structural engineering to include landscape architecture and building envelope services. He developed a passion for the intersection of building structures and envelopes, delving into thermal bridging and energy codes as well as embodied carbon calculations and reduction strategies. He got involved in the USGBC NY Upstate Chapter and became President, then served a year as a national USBGC board member. Along the way he developed interests in Sociocratic decision making, improv, and monarch butterfly raising.
---
Ona Flindall
, CEO, Oslotre AS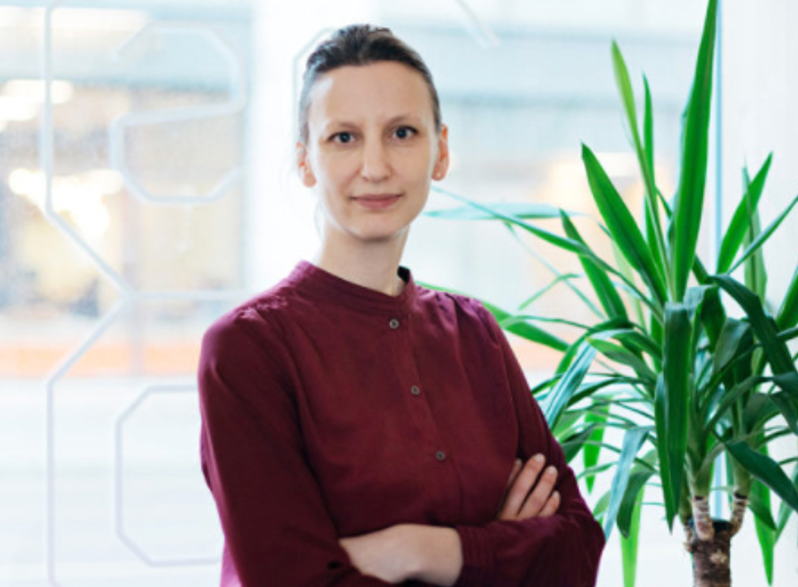 Ona is the CEO of the Norwegian based architectural practice Oslotre AS. The name of the practice, Oslotre, translates into Oslo-timber, betraying both the practice's location and material of choice. Ona is a devoted timberhead, working tirelessly to promote timber as a renewable carbon storage resource for a greener and more sustainable building industry. Given half a chance you'll find her hiking through the forests of Oslo, reflecting on how biophilic design can make our buildings and lives better.
---
Brendan Hall, Senior Engineer Associate, CHA Consulting
Brendan Hall has 12 years of mechanical engineering and project management experience. He is the section manager for mechanical design within CHA's Advanced Energy division. He has led the design, layout and control of HVAC systems for commercial, industrial and educational facilities throughout New York and Ohio, including several geothermal systems. He has been the technical lead on several other community heat pump projects.
---
Mikhail Haramati
,
Carbon Neutral Buildings Fellow, NYSERDA
Mikhail Haramati is the Carbon Neutral Buildings Fellow at NYSERDA, where she leads policy development on embodied carbon. She has been with NYSERDA since 2020 where she has been part of the staff team for buildings supporting the NY Climate Action Council and Climate Act Scoping Plan and state buildings sector roadmaps. She has held positions with the CA CPUC, LBNL, and as a private consultant. Prior to joining NYSERDA, Mikhail led the Building Efficiency Research group at the CA Energy Commission, funding innovative technologies to reduce the energy use of buildings.
---
Nicolette Havrish
,
Founding Architect, Nourish Architecture, DPC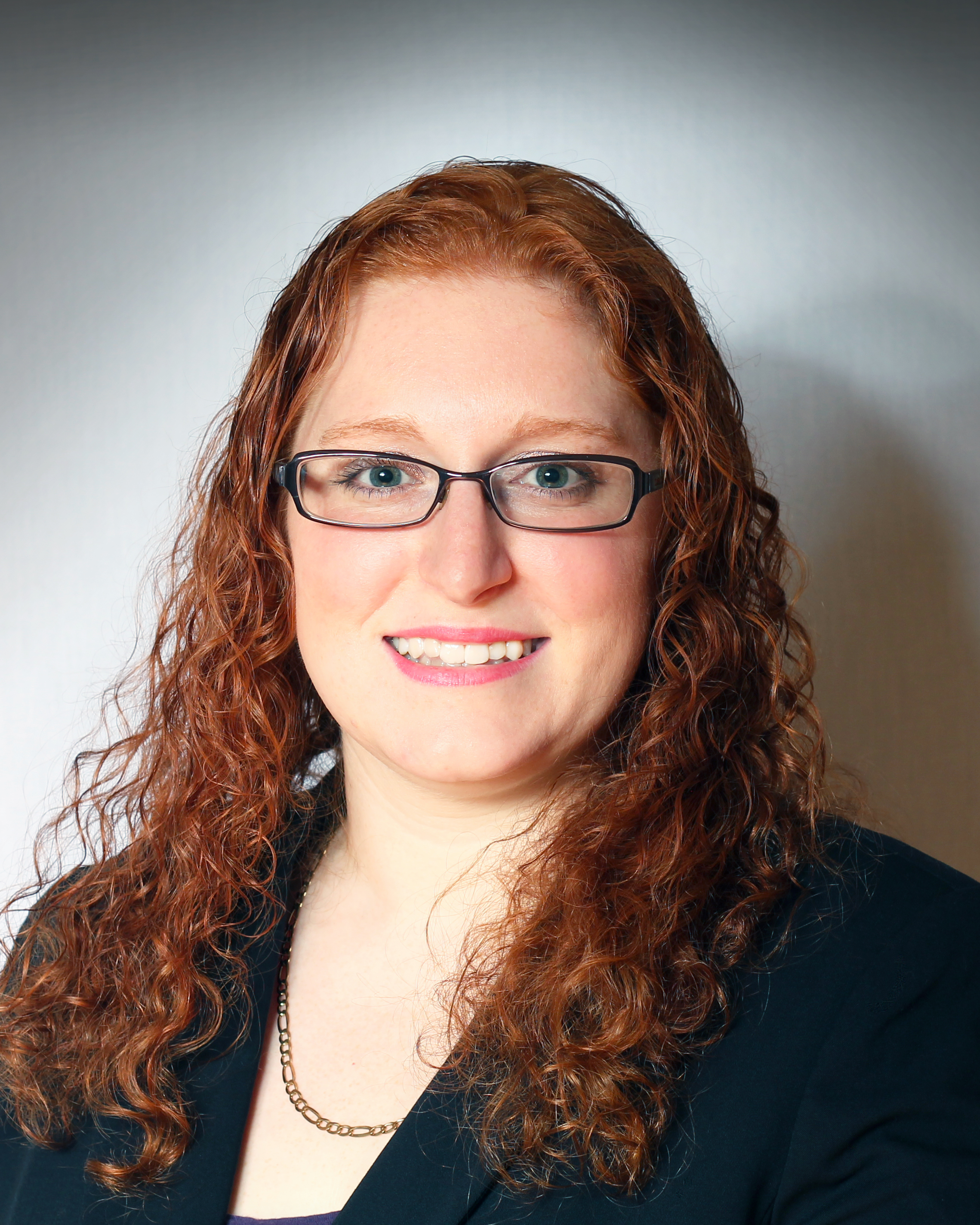 Nicolette is the Founding Architect and Interior Designer at Nourish Architecture, DPC. Through her work she is interested in creating healthy buildings for people, pets, and the planet. She has been deeply passionate about sustainability throughout the course of her 15-year career and is interested in the intersection of human-centered sustainability and interspecies design in architecture. Nicolette has experience in a broad array of architectural typologies from Education (K-12 and Higher Ed), Military, NYS Parks, Commercial, Veterinary, and Residential design. She is a NYS Licensed Architect, NCIDQ Interior Designer, LEED AP BD+C, NCARB Certified, and a CalOES Certified Safety Assessment Program Evaluator for post-disaster assistance. Nicolette is also currently pursuing her WELL AP and Fear Free Design Certifications.
---
Lauren Hildebrand
,
VP of Client Sustainability Brightcore Energy, LLC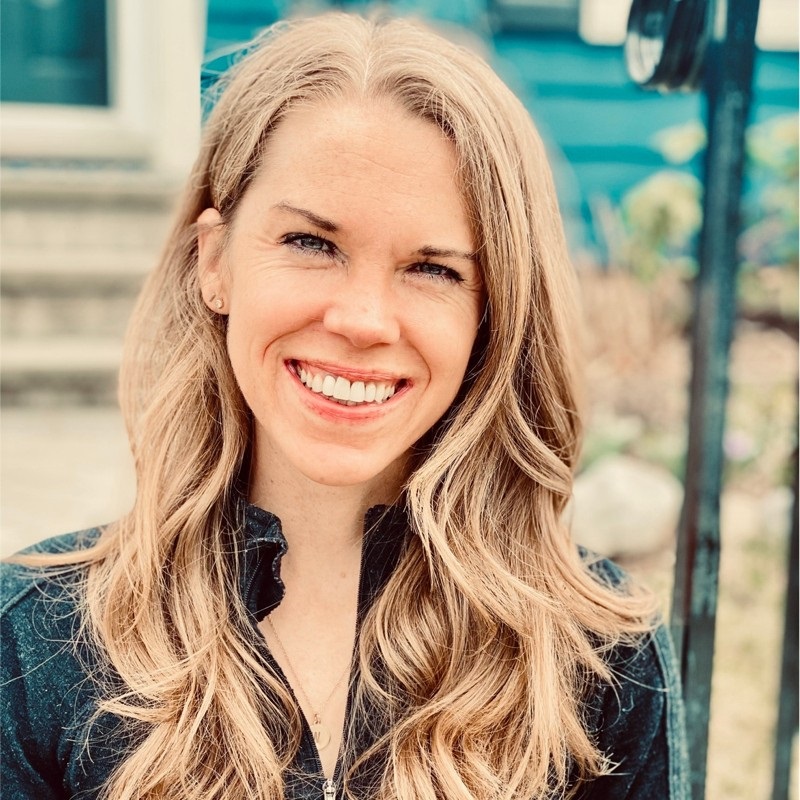 Lauren Hildebrand is the Vice President of Client Sustainability at Brightcore Energy. Lauren is an experienced leader who provides sustainability insight and guidance to help clients address the emerging needs in renewable energy through building electrification and decarbonization. She works to secure project deployment and financing opportunities primarily with large, multi-site strategic customers across Brightcore's portfolio of energy efficiency and clean energy solutions, which currently includes geothermal, solar, energy storage, EV and LED lighting solutions. Lauren focuses on market growth opportunities by identifying opportunities and expanding Brightcore's portfolio of services to better serve the emerging requirements of our clients. Her work focuses on sustainable and high performance residential and commercial building design, construction, renovation, and operation. In her previous role, Lauren worked at Steven Winter Associates, Inc., as the Director of Sustainability where she oversaw a team of project managers who worked primarily in New York Energy Code, ENERGY STAR and LEED® for Homes Green certifications. In addition to her project experience and program guidance, Lauren has managed classroom training and curriculum development for architects, owners, developers and building management staff on green and high performance building design strategies, cost effective building system operation, and energy-saving maintenance practices.
---
Michael Hindle
,
Partner, Passive to Positive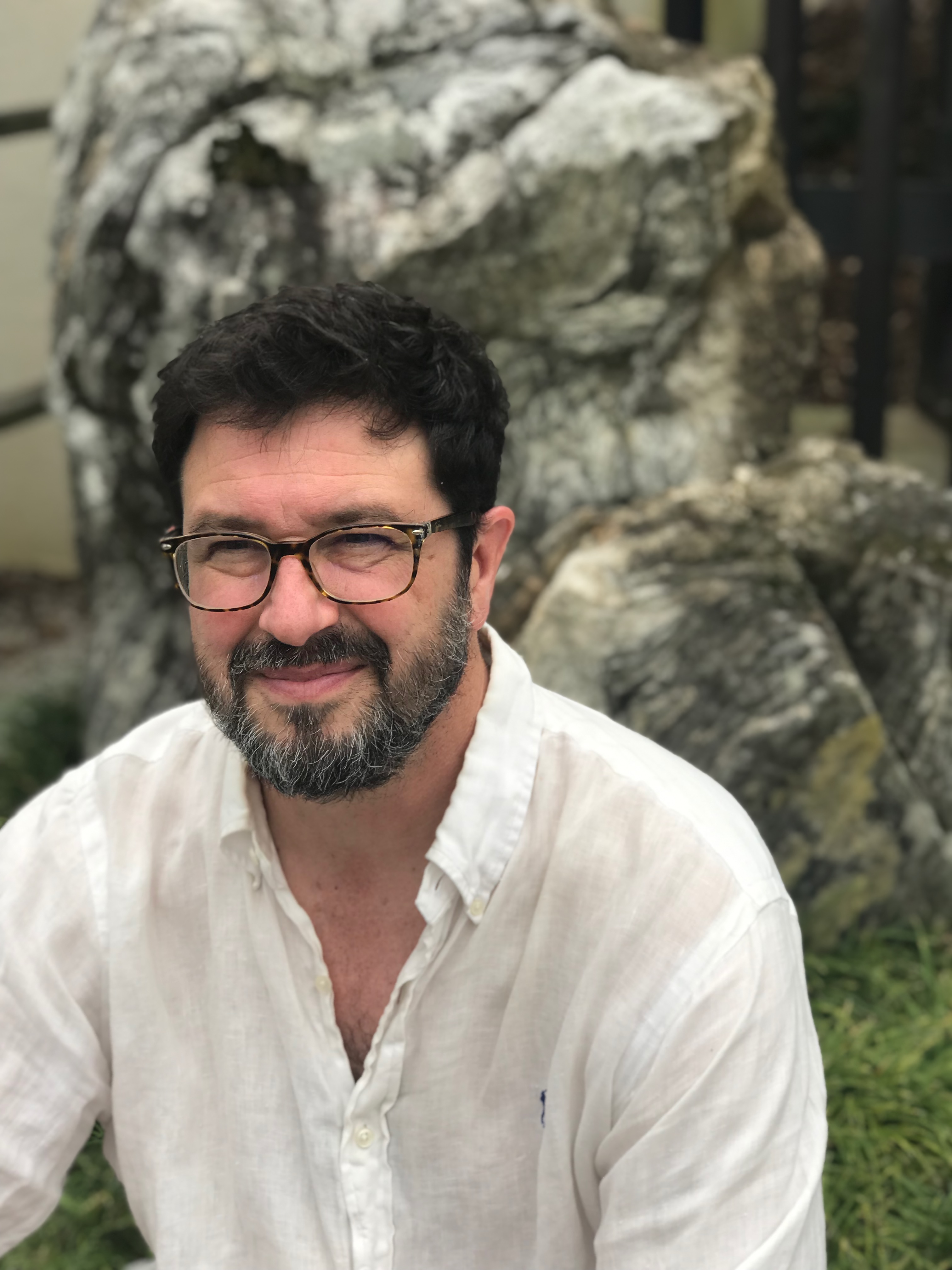 Michael Hindle is founder and principal of Passive to POSITIVE, a Building Enclosure and Energy Efficiency consulting firm specializing in PASSIVE HOUSE, Zero Energy, Low Carbon and Resilient Design. Michael became one of the nation's first Certified Passive House Consultants (CPHC) in late 2009. He has consulted on Passive House, zero-energy, and Living Building Challenge projects that include single-family and multi-family residential, mixed-use, and small commercial projects from Washington DC to New Hampshire. He has experience in both new construction and retrofits, and is committed to low toxicity, low Global Warming Potential, and carbon sequestering building methods.
---
Robert Hudson
,
Energy Department Manager, Associate, IBC Engineering, PC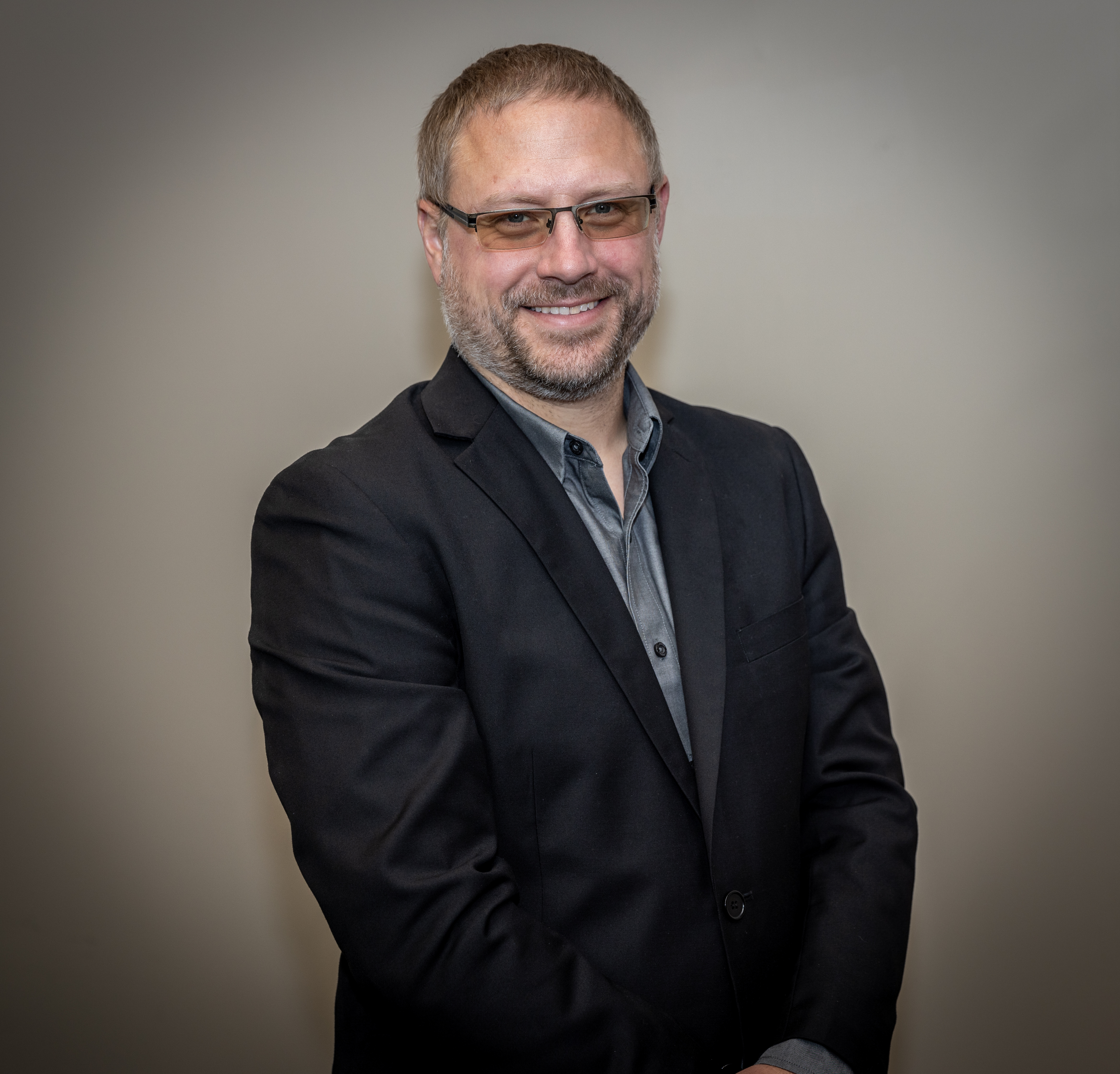 Rob Graduated from RIT in 2009 with a Bachelors of Science in Mechanical Engineering and Masters of Engineering, focusing on Energy/Sustainability. Rob Hudson has been with IBC Engineering since 2009 as an energy engineer and HVAC design engineer. Professional engineer since 2014, with credentials as a CEM, BEMP and LEED AP BD&C. Experience with K-12 schools, higher education, office buildings, research laboratories, pharmacies, wineries and medical office buildings. Beginning in 2017, he has been leading the Energy/Commissioning/Sustainability Department. Enjoys spending time with my wife and 3 children. His hobbies include Ultimate and disc golf.
---
Damon Lau
,
Sr. Research Scientist, Autodesk Research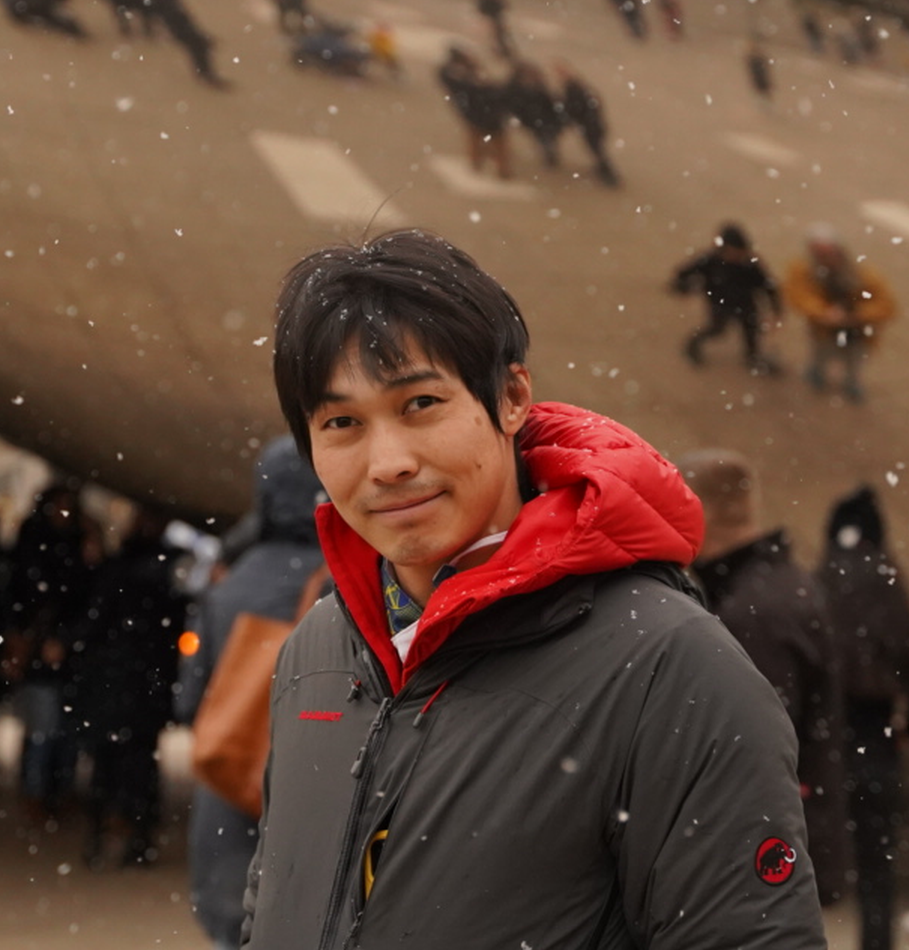 Damon is a Senior Research Scientist at Autodesk Research, focusing on applied research in generative design, including an expertise in simulation, automation, and advanced fabrication, seeking to use the power of computation and machine learning to design more sustainable, efficient, and innovative buildings and cities.
---
Giulia Luci
,
Senior Sustainability Consultant, Steven Winter Associates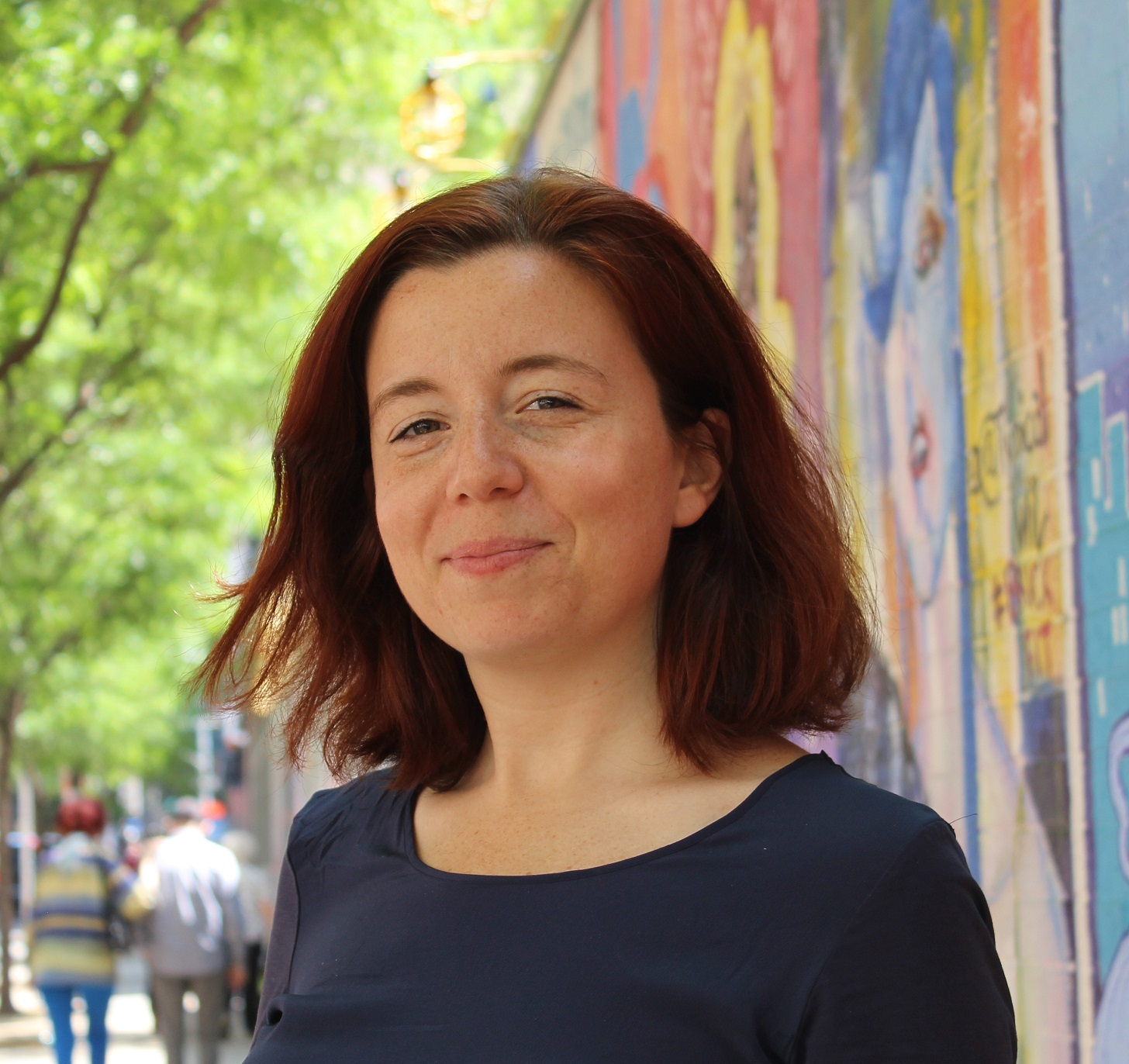 Giulia Luci is a Senior Sustainability Consultant, certified LEED AP, LEED Green Rater, HERS Rater, and ESMFNC Verifier with seven years of experience in architectural design and building science consulting. She specializes in residential new construction projects pursuing program certifications such as LEED for Homes, Enterprise Green Communities, ENERGY STAR, HERS Rating, and Fitwel, providing comprehensive support and technical assistance, from design charrettes through performance testing.
---
Sandra Lupien
,
Director, MassTimber@MSU, Michigan State University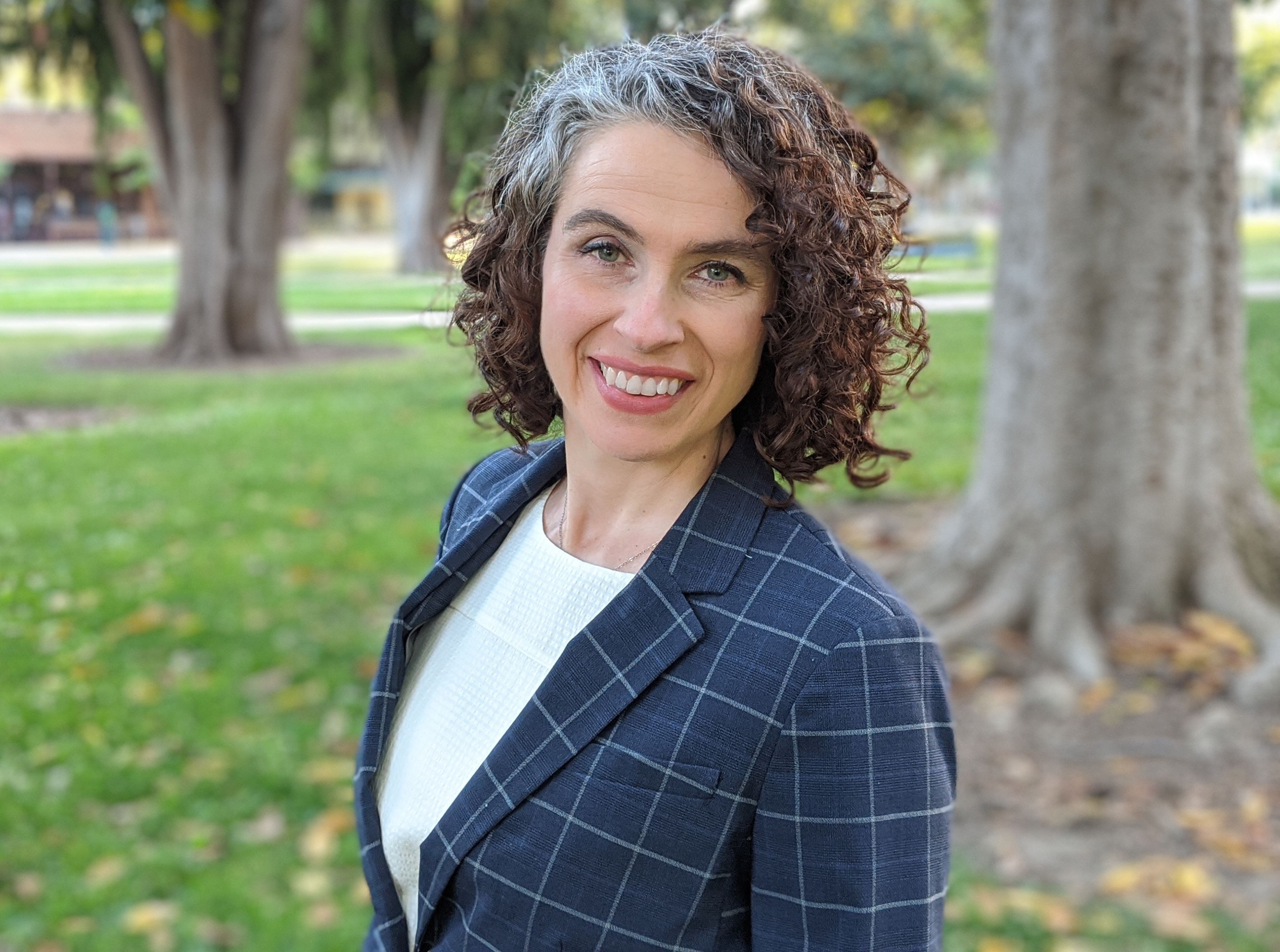 After working in the non-profit and public sectors for nearly two decades, Sandra Lupien caught the mass timber bug while pursuing a mid-career climate-solutions-focused Master of Public Policy at UC Berkeley. Her thesis, which explored ways California could remove the barriers to the manufacture and adoption of mass timber in order to create climate-smart markets and end-uses for low value dead and green trees from over-dense California forests, ultimately led Sandra to her position as Director, MassTimber@MSU. Immediately before joining Michigan State University in July of 2021, Sandra served as Deputy Director, External Affairs and Communications, in the California Governor's Office of Planning and Research/California Strategic Growth Council (appointed by Governor Gavin Newsom).
---
Audrey Schulman
, Co-Founder & Executive Director, HEET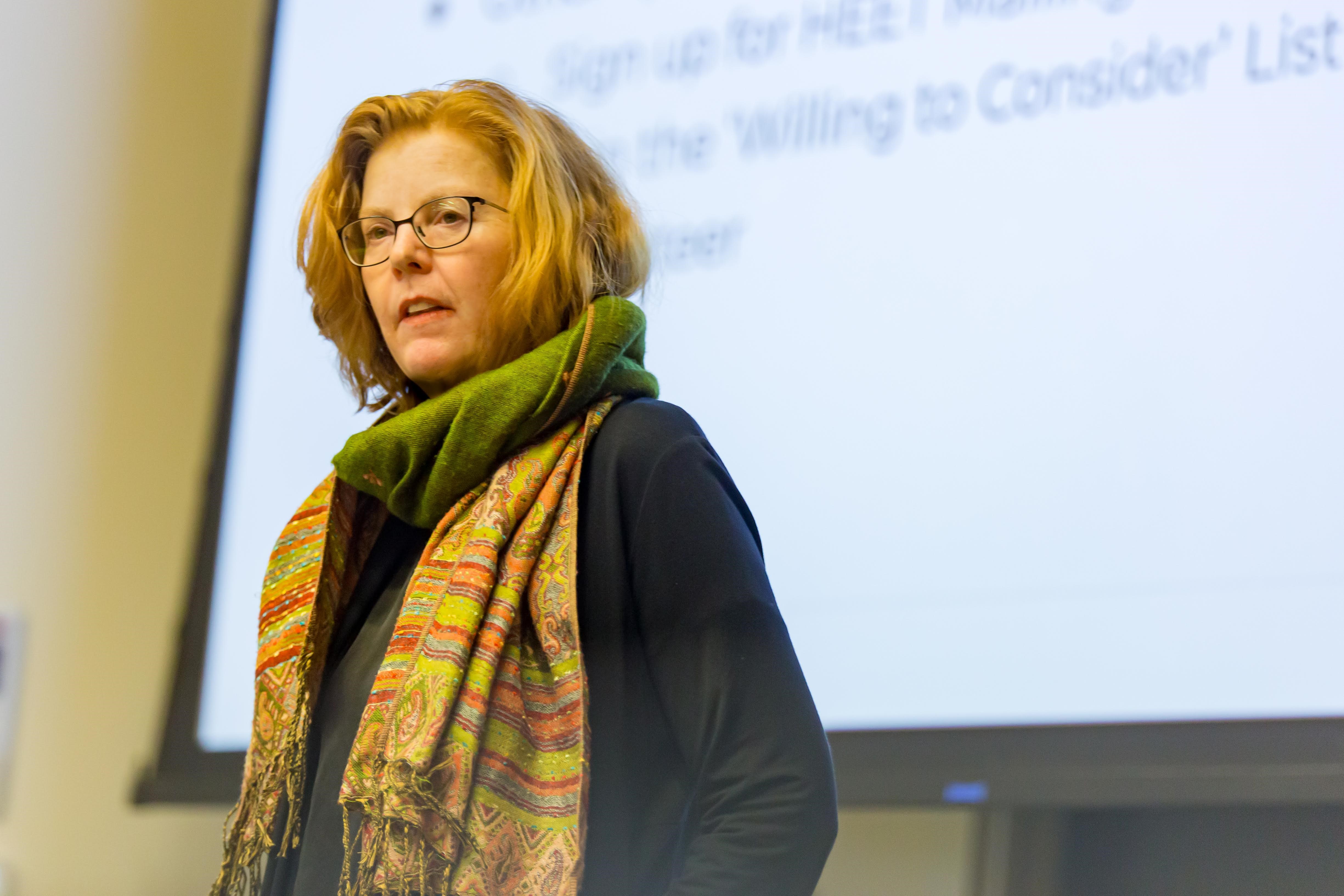 Schulman co-founded HEET in 2008. A lover of maps, she created the first-in-the-nation statewide zoomable public map of utility-reported gas leaks. She started a scientific study, working with MA gas utilities, to find a method for gas utilities to identify super-emitting gas leaks and repair them. Together with Zeyneb Magavi, she has developed HEET's innovative solution to transition gas utilities from gas to networked geothermal (systems of networked ground source heat pumps installed in the street). There are several gas utilities now installing thermal networks in Massachusetts and New York. Schulman is also the author of six literary novels, which have been translated into 12 languages and reviewed by The New Yorker, The Economist and CNN.
---
Brendan Mangino
,
Project Engineer, Taitem Engineering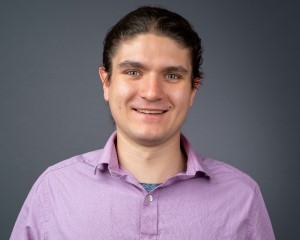 Brendan Mangino is a mechanical engineer in Taitem's Design Department, where he designs HVAC and plumbing systems for new and existing buildings. Since joining Taitem he has pushed for better Domestic Hot Water design in all of our projects. Before joining Taitem, Brendan was employed at Intertek Group, where he was an Engineering Team Lead, testing HVAC equipment for safety.
---
Bill Olsen
,
GISP, Professor of Practice, Clarkson University
---
Melissa O'Mara
,
The Leaders Co-Lab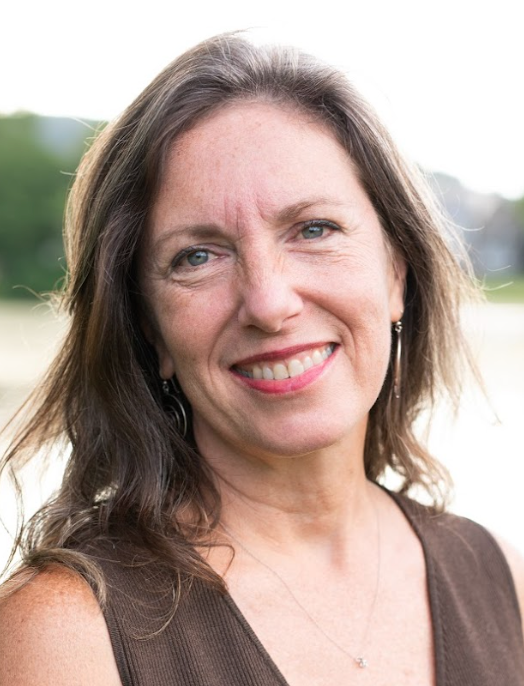 Melissa's personal mission is to maximize institutional and cultural response to environmental and economic challenges through activating teams and communities of purpose, accelerating public/private collaboration and innovation, and enabling collective leadership.
---
Nate Prior
,
General Manager, CenTrio Syracuse Energy Concessionaire LLC
Nathan Prior is the General Manager for Syracuse at CenTrio. As general manager, Nathan oversees all operations and maintenance at CenTrio's utility plant at Syracuse University, as well as 8 miles of the distribution systems which provide steam and chilled water to the Syracuse University campus. The system also provides steam to three local hospitals, as well as steam to a second university campus in the area. Prior to joining CenTrio, Nathan spent 22 years at Syracuse University where he was Director of Energy Systems and Sustainability Management at Syracuse University and worked with NYSERDA on multiple campus projects.
---
Jared Rodriguez
, Emergent Urban Concepts
With his combination of expertise in sustainability, urban planning, and real estate, Jared uses his extensive experience to lead regulatory and advocacy programs for energy- and climate-related initiatives and help industry adjust to new goals. His firm Emergent Urban Concepts is a policy and sustainability consultancy that partners with businesses and state and municipal governments on issues related to decarbonization, sustainable technology, real estate development and management, and transportation. In addition to its work with a diverse set of clients through the Northeast, Emergent Urban Concepts advises the Empire Building Challenge, a program that fosters public-private partnerships with leading commercial and multifamily real estate owners to recruit best-in-class equipment manufacturers, solution providers, and other businesses to invest in low carbon retrofit technology development here in New York State. Jared is currently collaborating with various stakeholders to advance rulemaking and development of renewable thermal energy networks to comply with the recently adopted Utility Thermal Energy Networks and Jobs Act of 2022. Jared serves as proxy Citizens' Representative, a Governor appointment, on the North Jersey Transportation Planning Authority (NJTPA), a federally authorized Metropolitan Planning Organization for the 13-county northern New Jersey region. He is heavily involved in the Hudson Valley region serving as Chairman of the Comprehensive Plan for Village of Haverstraw and securing funding from the Downtown Revitalization Initiative (DRI). He is a Commissioner on the Taconic Region State Parks Commission, advocating for investment in the region's State Parks system. Jared serves as Trustee of the Village of Sleepy Hollow and as a board member of several nonprofits in the region. He holds a BS in Civil Engineering and Architectural Studies from Tufts University and an MS in Real Estate Development from New York University.
---
Nicole Schuster
,
Architect, Owner, Positive Trace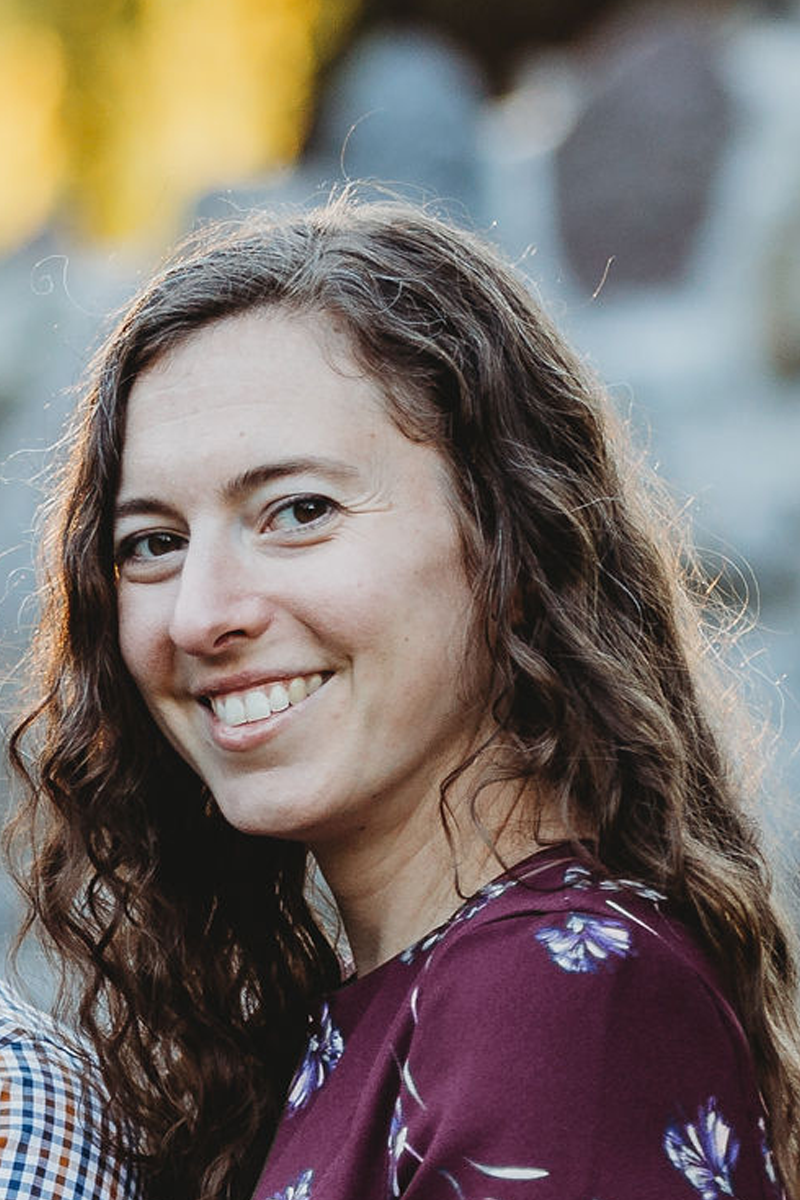 Nicole is a licensed Architect and Certified Passive House Consultant with 15 years of experience in commercial, institutional, and multifamily architecture, focused on high performance building. She created and led the development and integration of Building Science within a mid-sized architecture firm, as well as functioning as one of the key leaders in Sustainability. She is currently creating her own Architecture and Consulting firm to continue to advance the critical components of Building Science and Sustainability into the future.
---
David R. Shanks
,
RA, Assistant Professor, Syracuse University School of Architecture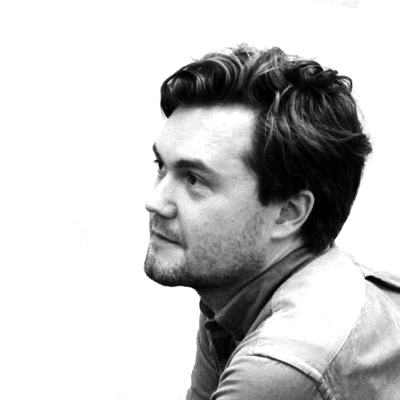 David Shanks is an Assistant Professor in the School of Architecture at Syracuse University. He is co-founder of the architecture and design practice ASDF, which was named Best New Practice in the northeast by The Architect's Newspaper in 2021. His design work has been exhibited at the Boston Society of Architects, the Museum of the City of New York, and the Biennale di Pisa, among other locations, and he has been a resident of the Cape Cod Modern House Trust and the MacDowell Colony. David is a registered architect in the State of New York.
---
Lindsay Speer
,
Director of Community Programs, Alliance for a Green Economy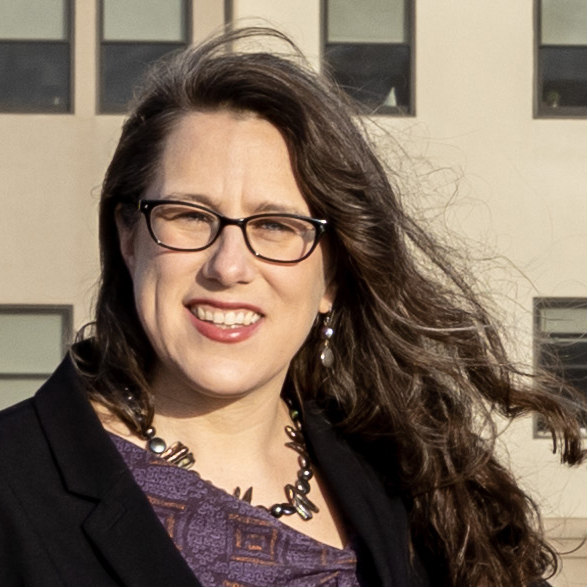 Lindsay Speer is the Director of Community Programs for Alliance for a Green Economy (AGREE). She has managed the HeatSmart CNY campaign for AGREE in conjunction with the Central New York Regional Planning and Development Board since 2018, drawing on her background in community organizing, graphic design, and energy policy to lead the HeatSmart CNY campaign to be #1 in New York State for carbon emission reductions. This work in turn informs AGREE's efforts to develop policies and programs for a just energy transition to a renewable energy economy. Lindsay's deep commitment to environmental justice and the local community comes from her many years of working with the Onondaga Nation and local EJ organizations on environmental issues throughout the region, as well as personal experience living and working in a Disadvantaged Community. She is a recipient of Greening USA's Sustaining Our Communities Award (2019).
---
Jeff Spiritos
,
Manager, Spiritos Properties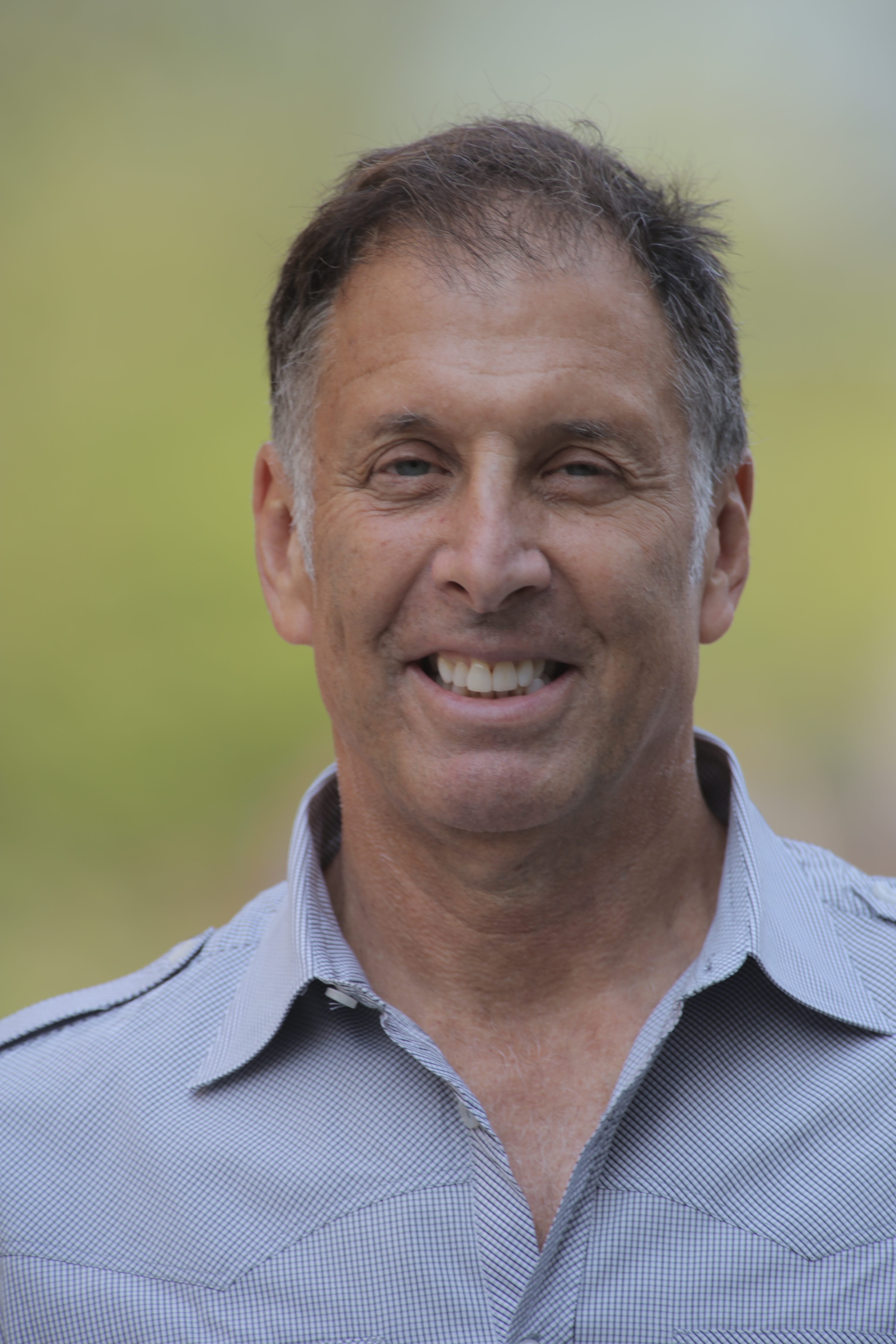 Jeff Spiritos is the principal of Spiritos Properties, LLC, a commercial and residential developer that builds mass timber projects in New York and the Northeast. Spiritos worked for 25 years with Hines before starting his firm in 2004 and for the past seven years has turned to build only with mass timber structural systems. Current projects include Acme Timber Lofts, an 18-unit rental apartment vertical extension project and 340+ Dixwell, a 69-unit affordable housing project, both underway in construction in New Haven, Ct and 79 King Street, a 70-unit 55+ rental apartment project in Northampton, Mass, currently in design. Both the New Haven projects were fortunate to have been selected for US Forest Service Wood Innovation Grants.
---
Matthew Spremulli
,
Autodesk Research
Matthew is a Research Manager at Autodesk Research, co-directing teams of researchers to explore the future of a sustainable built environment through technology prototypes and applied research collaborations. Matthew is passionate about democratizing generative design, experimenting with the technology at the University of Toronto within the departments of Architecture and Landscape.
---
Kevin Stack
,
ChangeWhisperer, LEED Fellow™, LEED Faculty™
PHIUS+ Rater, BaDT, Northeast Natural Homes/The Leaders Co-Lab
Kevin works as a builder, building scientist, and ecoliteracy educator to teach, support design, and Build in Nature's Image™. He is founder and former CEO of Northeast Natural Homes and Northeast Green Building Consulting, (NGBC) companies focusing on innovation, health, resilience and sustainability for the human-built environment using building science, biomimicry, resilience and the sciences of life. He builds, supports the design, and verifies the performance of innovative, sustainable and affordable construction projects, including complex and unique residential, sustainable, affordable and mixed use projects. He is a PHIUS+ Rater, LEED for Homes Green Rater, HERS Rater, ICC 700-2015 National Green Standard Verifier, and Kevin has served on several industry boards and working groups in resilience and green building, including the USGBC national board and chair of the USGBC LEED for Homes Committee.
---
Chris Straile
,
Sustainable Comfort, Inc.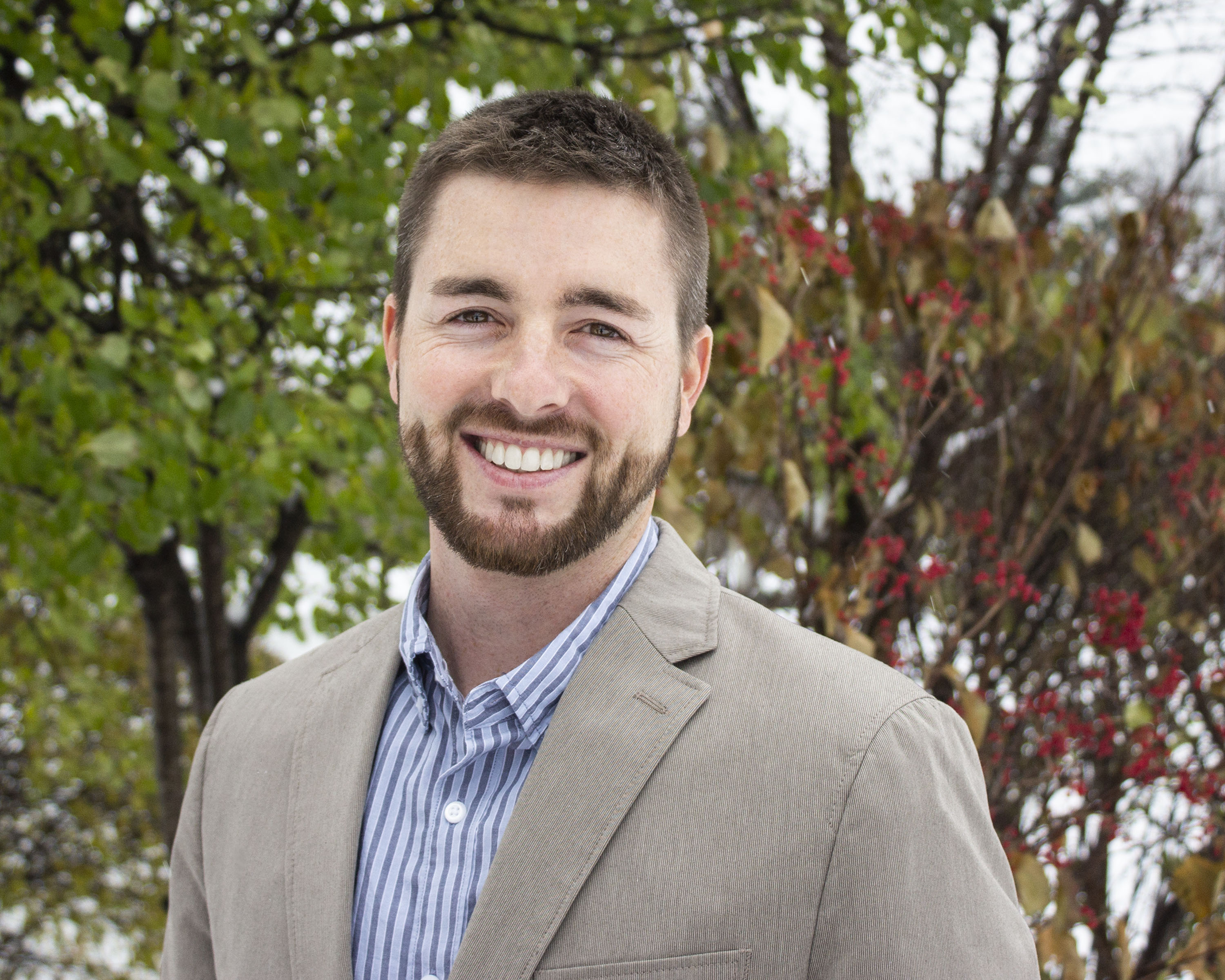 ---
Pasquale Strocchia
,
Building Performance Consultant, Integral Building + Design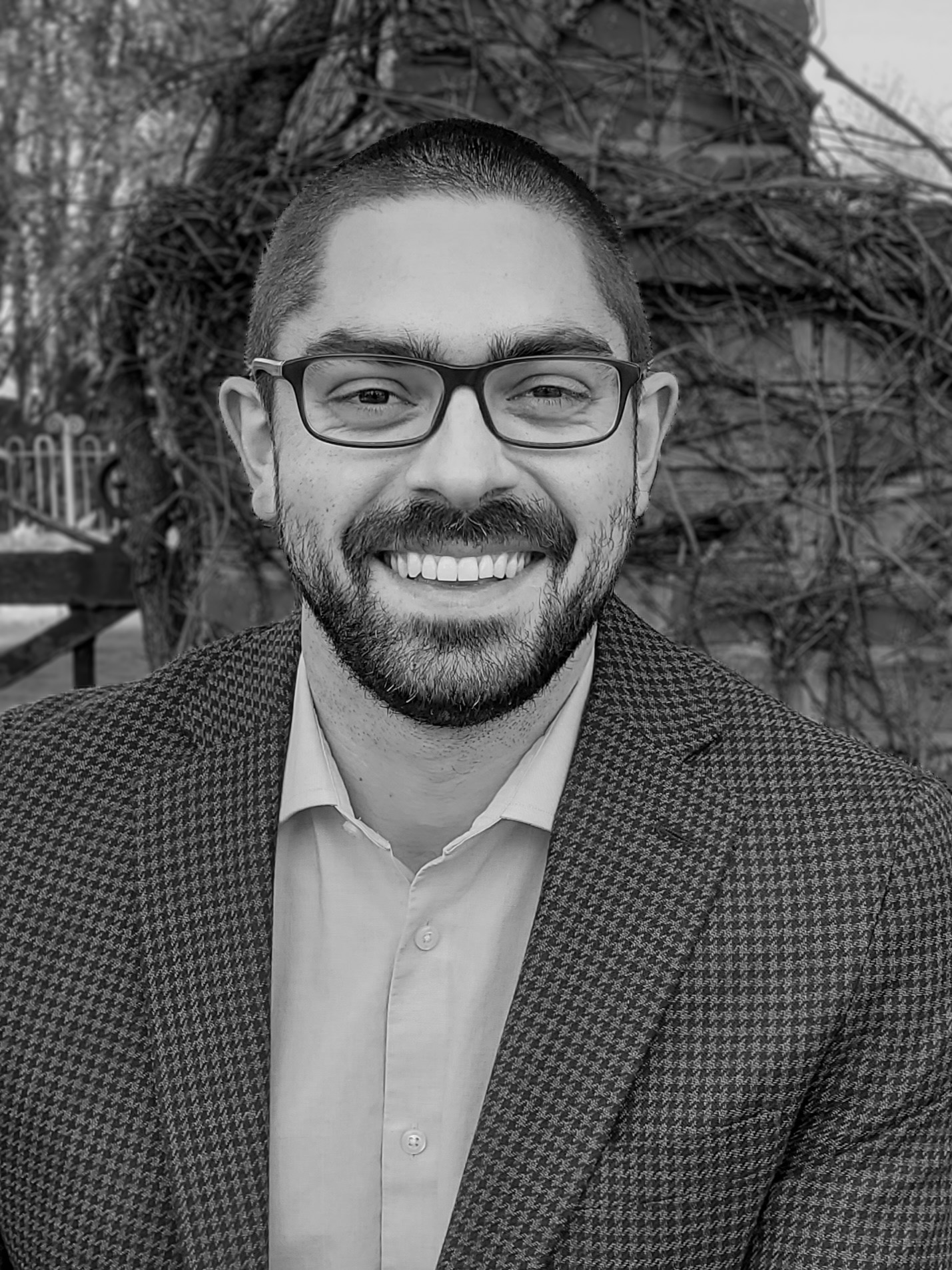 Robert Thomas is an Assistant Professor of Civil Engineering at Clarkson University. His research mission is to engineer concrete solutions for the next generation of civil infrastructure. His vision is a robust toolbox of material technologies to support resilient and fully decarbonized concrete structures. His research interests include cement chemistry, concrete durability, sustainability, and infrastructure repair.
---
Michelle Tinner
,
Director - Passive House, Sustainable Comfort, Inc.
Michelle is Director of Passive House Services at SCI where she consults on residential and commercial building projects with a focus on high-performance, quality assurance and health. She supports teams to make data driven decisions using energy analysis and best practice building science. Throughout her 10+ years of work in a variety of programs in various capacities including performance testing, extensive energy modeling, as well as program implementation and management, she continually strives to bind innovation with sustainability and affordability. Michelle is currently serving in her second term as president of the Hudson Valley Passive House Alliance Chapter where she has been able to secure substantial funding to promoting passive house as the mainstream building standard, support the education of building professionals, and facilitate knowledge sharing among the passive house community.
---
Adam Ugliuzza
,
Director of Building Enclosures, Sustainable Building Partners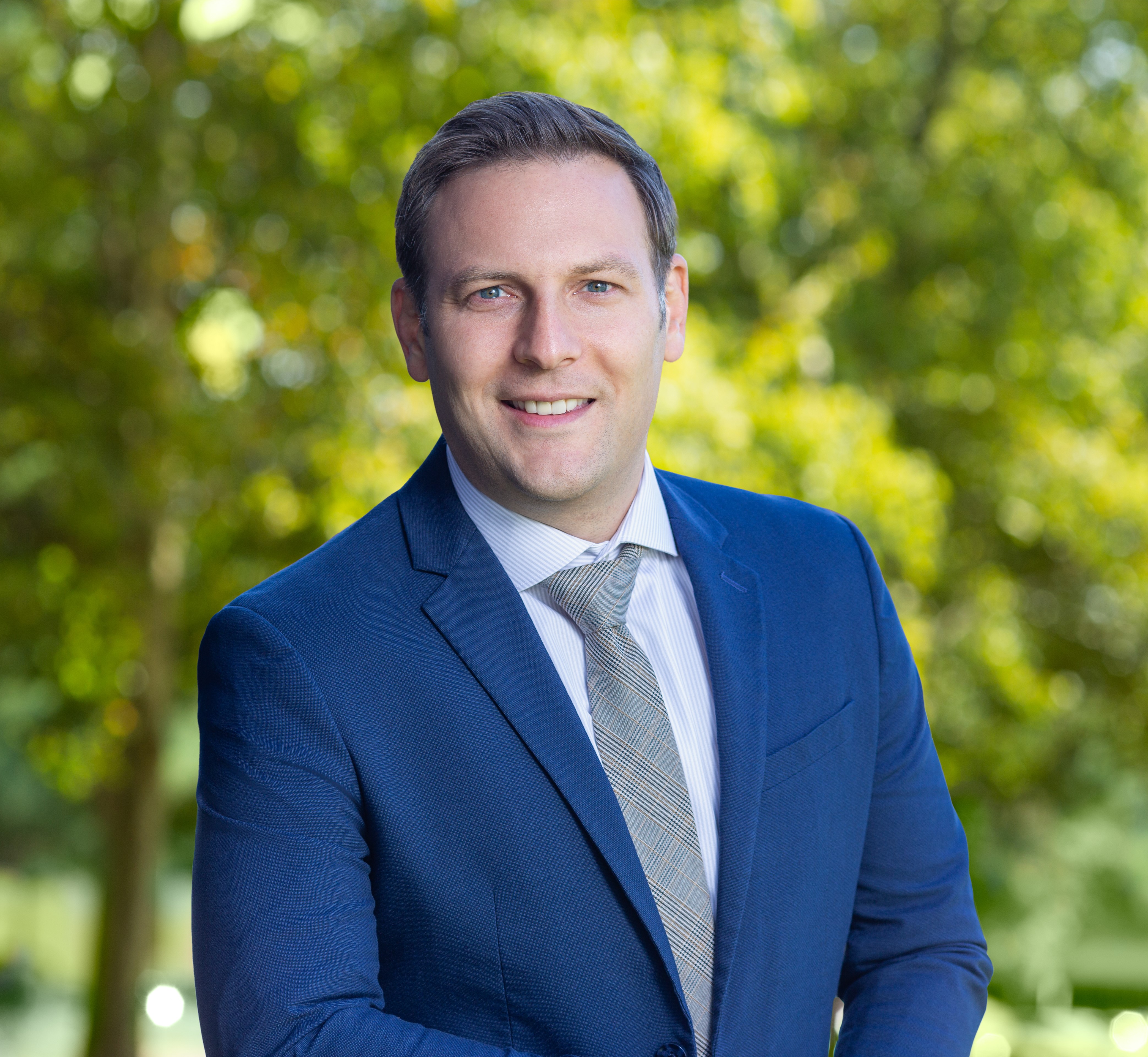 Adam brings 16 years of engineering experience focusing on building science and the building enclosure construction industry. Discipline expertise includes building enclosure consulting and commissioning services for new and existing construction, in addition to forensic investigations to determine root cause of building performance issues. He also brings industry leading expertise in large building whole building airtightness testing, which is at the forefront of high-performance building construction. Adam continues to work on projects across the United States and abroad providing professional building enclosure consultation in both the residential and commercial space for all types of construction, ranging from multi-family wood/timber framed buildings to high performance institutional/healthcare facilities to high-rise construction. Through this experience, Adam brings a unique approach to building enclosure consulting and testing, concentrating on enclosure interface coordination in design and construction phases of the project that overlays a holistic approach, critical to achieving high performance building construction; the goal to help ensure all the materials, systems, and assemblies are properly connected to provide continuous environmental control. His extensive testing knowledge allows him to be deliberate and methodical in his approach to interweaving functional testing to verify performance. Adam is also active in many industry associations including Air Barrier Association of America (ABAA), Passive House Institute US (PHIUS), Construction Owners Association of America (COAA), United States Green Building Council (USGBC), etc. and has co-authored numerous technical papers, guidelines and standards, fundamental to an industry leading professional.
---
Bruce Ward
,
Architect, Earlville Opera House, Inc.
Bruce Ward, 69, has 45 years of experience in architecture. He earned his New York license to practice architecture in 1990. He began his career working summers as a drafter for St. John Associates Consulting Engineers in Binghamton. After graduating from Colgate University with a Bachelor of Arts degree, he began working for Fred Thomas Associates in Ithaca in 1977. He joined Colletti Associates in Sherburne in 1986, and moved to King & King in 1988, remaining 13 years. He lives in Hamilton, NY where he has served several hundred clients as a sole practitioner in private practice since 2001.
---
Lindsey Wikstrom
,
Architect, Mattaforma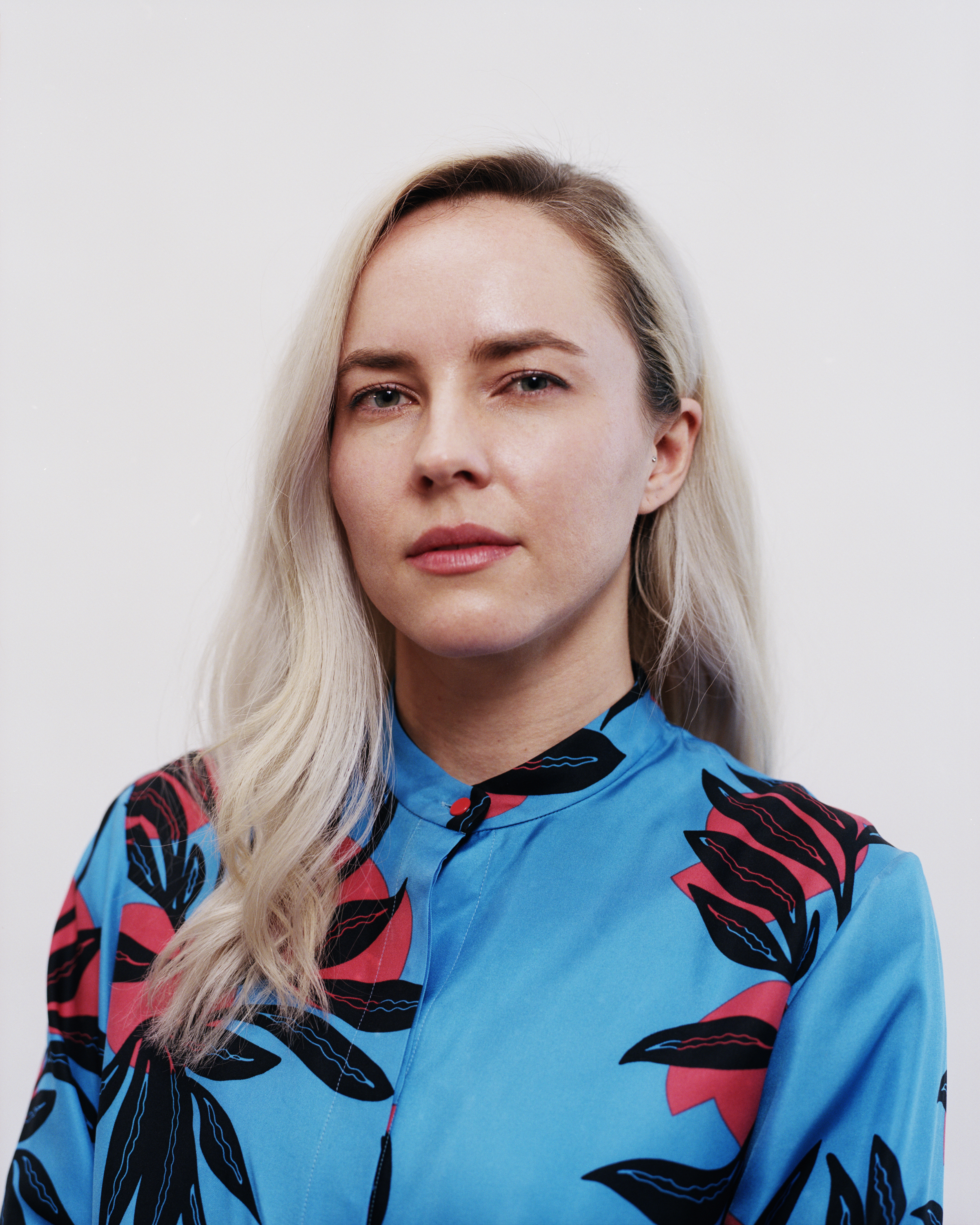 Lindsey Wikstrom is the cofounding principal of Mattaforma, a design and research practice, and an adjunct assistant professor at Columbia University's Graduate School of Architecture, Planning, and Preservation. Her research has been supported by the SOM Foundation, published in Cite, e-flux, Faktur, and Embodied Energy and Design: Making Architecture between Metrics and Narratives, and exhibited at the XXII Triennale di Milano, (Broken Nature: Design Takes on Human Survival. Wikstrom's first book, Designing the Forest and Other Mass Timber Futures, will be available in spring 2023.
---
Patrick M. O'Shei,

Director of Market Development, NYSERDA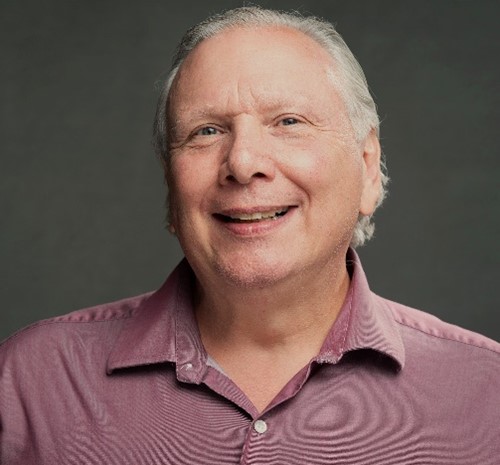 Patrick was a key developer of New York's Carbon Neutral Buildings Roadmap which was recently published in support of NYSERDA's Future of Buildings efforts.
Patrick is responsible for the strategy and execution of NYSERDA's Building Codes and New Construction initiatives as well as the decarbonization of the built environment for existing Commercial, Institutional and Industrial Buildings and the development of Thermal Networks. He led NYSERDA's IAQ efforts during the Covid crisis. He is developing NYSERDA's approach to thermal re-engineering of existing buildings.
He has served as VP of Finance & Operations for a retrofit ESCO. He served as Vice President/COO for the Kripalu Center for Yoga and owner for construction in hospitality and infrastructure. He was certified in Quality Management and Organizational Excellence. He taught Technology Mgmt. & Operations Mgmt. at SUNY-Empire. He has a BS in Engineering SUNY-ESF and an MS in Applied Statistics from RIT. He joined NYSERDA in 2010.