Stephen Kay
Golf course architect

Posted January 2013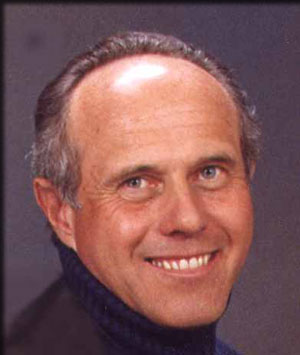 Stephen Kay, previously known as Stephen Kachmarchyk, a 1974 graduate of ESF's landscape architecture program, is an award-winning golf course architect with his own firm. Kay has designed 20 new golf courses and renovated more than 300. He is also an adjunct professor of turf-grass management at Rutgers University in New Jersey.
Kay began to dabble in landscape architecture by sketching golf course designs in his notebook during classes in high school. He said he had an epiphany after reading an article about golf course architecture and he set out to make his dream a reality.
"I said a prayer," Kay said. "I said, 'God, I want to be a golf course architect.'"
After graduating from ESF, Kay attended Michigan State University and earned a degree in turf-grass management. He then worked as a golf course superintendent and later collaborated with Bill Newcomb, the first golf course architect to work with renowned designer Pete Dye.
One of Kay's favorite design projects was The Architects Golf Club in Lopatcong, N.J. When it was finished in 2001, Sports Illustrated ranked the course as one of the "Top 10 of 524 New Courses." Links Magazine ranked it "One of the 10 Best New Courses" and Golf Digest gave it four and a half stars out of five.
The Lopatcong course is like a museum of golf course design, Kay said. Each of the 18 holes is modeled in the style of a legendary golf course architect. He was inspired after hearing about an exhibit showcasing the work of contemporary architects at the Museum of Modern Art in New York City. He originally wanted to see a similar exhibit with golf course architects, but then realized that a museum could not do the designs justice.
"You can't really show a golf course in photos," Kay said. "There are two parts. It's the design and architectural beauty and then it's the person playing it."
Even though he's gone on to a successful professional career, Kay maintains his fondness for ESF.
He recalls going to Marshall Hall after graduation, still in his cap and gown, to get his toolbox from the landscape architecture office. And he remembers that on the way out of the building, he began to cry, overwhelmed by the realization of how much fun he had there and how much he would miss it when he left.
This story was adapted from an article in the Daily Orange, Syracuse University's student newspaper, by ESF student Jessica Lynn Siart.
ESF Alumni Have an Impact