Joe Martens
Commissioner of the New York Department of Environmental Conservation (DEC)

Posted October 2011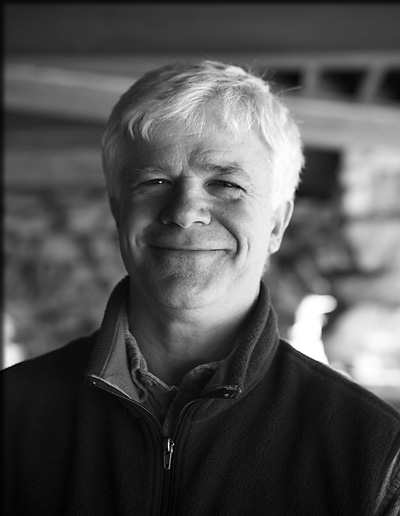 "ESF is what brought me to New York state in the first place," said Joe Martens (MS, '81, resources management), "and it had a profound influence on my career and life path."
A native of Connecticut, Martens has called New York home ever since he came to ESF for graduate school and then went to Albany for an internship with the state assembly to complement the work in his master's degree program.
His ESF experience led him to positions in government and nonprofit agencies and to an appointment by Governor Andrew Cuomo as commissioner of the New York State Department of Environmental Conservation (DEC) in 2011.
With a career dedicated to protecting and improving the environment, and with substantial responsibility for shaping government policies, Martens is working to help the state solve some serious environmental issues. He believes there are numerous challenges facing New York's environment, including hydraulic fracturing, invasive species, water quality and flood control.
Regarding hydraulic fracturing, Martens feels New York is "in a good spot" in the national debate on the method of extracting natural gas through deep, horizontal wells. A recent three-year study recommended stringent requirements for hydraulic fracturing, and public input is now being sought to formulate New York's regulations.
It's issues such as hydraulic fracturing (commonly known as hydrofracking) that ESF graduates are well prepared to help New York - and the world - face in the future, according to Martens. As the leader of the DEC, Martens brings a solid understanding of both environmental issues and the way state government works.
"ESF is poised like no other College to put people in positions of critical importance around the world. ESF students are trained in issues that will be important in our time," he said.
While the environmental challenges for the state are immense, Martens said he enjoys the fact that his work puts him in contact with many colleagues at the state and federal levels who are also ESF alumni. "I experience this wherever I go. People are proud to tell me they went to ESF when I see them," he said.
As Commissioner of DEC, Martens leads the agency in implementing its mission to protect public health and the environment. He led the agency's response in the aftermath of the 2011 summer storms and Superstorm Sandy in 2012. Martens also oversees implementation of the NY Works Program to repair, rebuild and enhance DEC's flood control projects and dams and to support important coastal erosion projects. He has streamlined agency processes to further Governor Cuomo's efforts to grow jobs and support sustainable economic growth and serves as co-chair of the governor's Energy Highway Task Force.
Prior to leading the DEC, Martens was president of the Open Space Institute (OSI), a non-profit organization dedicated to protecting scenic, natural, and historic landscapes to ensure public enjoyment, conserve habitats, and sustain community character. More than 100,000 acres in New York have been protected through OSI's direct acquisition and conservation easements.
Martens sites the acquisition of the 10,000 acre Tahawus tract as one of the highpoints of his time leading OSI. This tract contains both the "deserted" village of Adirondac and the headwaters of the Hudson River, and Theodore Roosevelt's famous "Midnight Ride" to the presidency took place there in 1901.
Martens also played a major role in establishing the Northern Forest Institute for Conservation Education and Leadership Training, which is administered by ESF's Adirondack Ecological Center in Newcomb. ESF runs the institute on property owned by OSI's Open Space Conservancy.
"The area has a fascinating history," Martens said, and opening the acreage to the public will have a "positive impact on tourism and the local economy."
Working for Governor Andrew Cuomo is not Martens' first foray into the political arena, or even the first time he's worked for a Cuomo administration. After leaving ESF, Martens was a senior legislative analyst for the N.Y. State Assembly Ways and Means Committee during Governor Mario Cuomo's administration, where he reviewed the budgets of all the state's environmental agencies and authored several significant legislative initiatives that benefitted the environment. He worked for the Adirondack Park Agency as an administrative officer, project review officer, and special assistant to the executive director.
Martens received ESF's Graduate of Distinction Award in 2009, and returned to the ESF campus for the College's Centennial Celebration in July 2011. He toured Centennial Hall, noting "It's a symbol of how well ESF is doing."
"ESF has always played an important role in environmental issues," said Martens. "Clearly the College is ahead of its time in training. ESF is putting people in leadership positions in environmental issues."
ESF Alumni Have an Impact