Anne Papageorge
Vice President of Facilities and Real Estate Services, University of Pennsylvania

Posted January 2013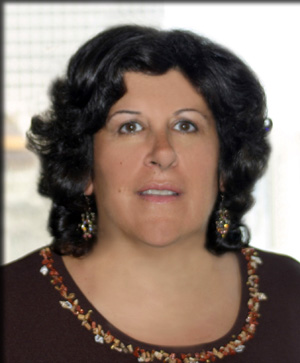 When Anne Papageorge graduated ESF in 1983, she envisioned herself working in an urban environment. What she did not see was the role she would eventually play in building a national memorial.
As senior vice president for memorial, culture and civic development with the Lower Manhattan Development Corporation (LMDC), Papageorge was entrusted with a pivotal role in memorializing the more than 2,700 people killed at the World Trade Center in the attacks on Sept. 11, 2001.
Papageorge managed the planning, design and construction of the nearly $1 billion project encompassing the World Trade Center Memorial, memorial museum and related facilities.
"At LMDC we all said we had a need to do this job, having lived through 9/11. We wanted to be a part of rebuilding New York City," she said.
Papageorge drew on many of the lessons she had learned as an LA student at ESF. "I approached the project as I learned at ESF - by applying the same design process to a large complicated project as you would to a smaller project."
Her job involved negotiating contracts, monitoring the progress of the project, and reaching out to victims' families. But there were some challenges for which her education had not prepared her.
"The hardest part of the project was separating yourself from the emotional aspect," she said. "At times the emotions drain you … but you have to pick yourself up and come back the next day."
After two years working on plans for the memorial, and with construction having begun in 2006, Papageorge felt it was time to move on to new challenges.
From New York City, she went to the University of Pennsylvania in Philadelphia, where she is now the vice president of facilities and real estate services. Papageorge is responsible for managing the operations and maintenance of the university's buildings and grounds, the planning and project management of new construction and renovations of existing properties, as well as the real estate portfolio.
She is excited about the challenges Penn presents.
"The leadership at Penn understands solid planning and how a strong physical vision enhances the academic mission," she said.
This year, Papageorge will be involved in a half dozen new projects of significant size, including a 24-acre urban park.
"At Penn, they have a great master plan to expand eastward and relocate non-academic support functions, allowing future growth within the core campus for key academic buildings. It's an exciting time to be part of changing the university and West Philadelphia."
Penn is not the first college Papageorge will have an impact on. She continues to be involved with ESF and the Department of Landscape Architecture.
Following her graduation, Papageorge helped recruit students in the New York City area. She has served as president of the Landscape Architecture Advisory Council, helping guide the program to meet the needs of the profession. Over the years, she has served as mentor and guide for many students in their pursuit of careers in landscape architecture.
"There's something special about Anne," said Dr. George Curry, Kennedy Distinguished Faculty Chair in Landscape Architecture. "Whether it's her Greek heritage and absolute commitment to extended family … she's taken ESF on as part of that family and made ESF a part of her life."
When she was asked to serve on the LA Advisory Council 10 years after graduation, Papageorge said, "Why am I here among all these senior alumni?' But I learned a lot from them and the work we did on the council and reunion programs."
Serving on the LAAC gave Papageorge an insight into higher education from a perspective different from that of a student. The experience also benefited her when applying for the position at Penn.
"I gained skills that were transferable," she said, noting that each job she has held built on her skill set.
Papageorge said it's rewarding to see that the world has caught up to ESF.
"Twenty to 30 years ago we were learning about sustainability," she said. "What we once learned as specialists has become mainstream. People are finally understanding and embracing sustainability."
"Today's LA students are going into the field at an exciting time, she said. "LA and ES (environmental studies) students' time has arrived."
"I think there are great avenues for ESF students," she said. Papageorge encourages students to stay involved with ESF once they get their degrees.
"I do not think we imagine, as students, that our relationship with the College continues after graduation."
Papageorge was honored with the Alumni of Distinction award in 2005. Of the honor, she said, "I really never thought that what I could give back to ESF could give me as much personal and professional satisfaction."
ESF Alumni Have an Impact