Craig Lazzar
Essay Contest nets ESF Senior $10,000

Posted June 2008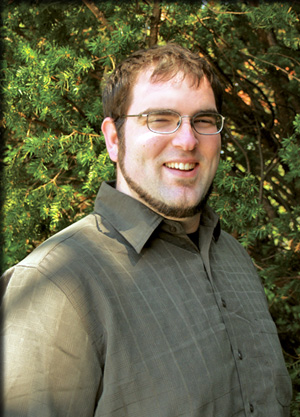 An energy plan for America earned ESF senior Craig Lazzar $10,000 toward his education.
Lazzar entered his essay, "Energy Independence: A Five-Point Practical Energy Plan for America" in a nationwide contest sponsored by The Presidential Forum on Renewable Energy (PFRE). Students were asked to write a four- to six-point renewable energy plan for America, laying out a strategy for the next five to 10 years that will minimize the current dependence on non-renewable energy sources.
"I was interested in the topic and the writing flowed out of me," said Lazzar.
PFRE President Jane S. Hoffman praised Craig's plan, noting that "Craig demonstrated outstanding leadership in promoting the use of cleaner, renewable sources of energy."
As an environmental studies major in the communications and culture option, Lazzar has used his communications and art talents at the Knothole, the college newspaper. He took the lead in moving the Knothole to an online publication, and also contributes graphics and editorial content to the paper.
"The Knothole has been a great experience," said Lazzar. "It's really a labor of love. We get a variety of backgrounds and opinions from all the programs at ESF. It's a fantastic opportunity to showcase the interconnectedness of all the departments."
"I came to ESF, from, believe or not, a hardcore fine arts university," said Lazzar. In his art, he drew inspiration from nature, animals and plants as source material. The interest in nature "blossomed more than the artistic interest," he said.
"I've always felt comfortable with the world of science, and this university fascinates me," Lazzar said. "Everything from gene manipulation to silviculture to sociology is practiced and studied right here, on a few acres of land in the center of the city of Syracuse."
"What's even more amazing is that this school has a campus unlike any other - incorporating great swaths of Adirondack wilderness in Wanakena, and incorporating the Heiberg Forest field station - all of which contribute significantly to the various programs of study."
Lazzar will graduate ESF in December 2008 and will look for a job where he can use his writing ability. He believes that graduates who understand environmental communications will play an important role in today's society. "I'd like to continue to contribute to policies related to renewable energy," he said. "Public interpretation of science is a big issue today, and it's important to have people who can translate complicated issues and problems into something everyone can understand."
ESF Students Make their Mark