Chemistry Student Wins Award
Jordan Pitt recognized by the American Chemical Society

Posted May 2018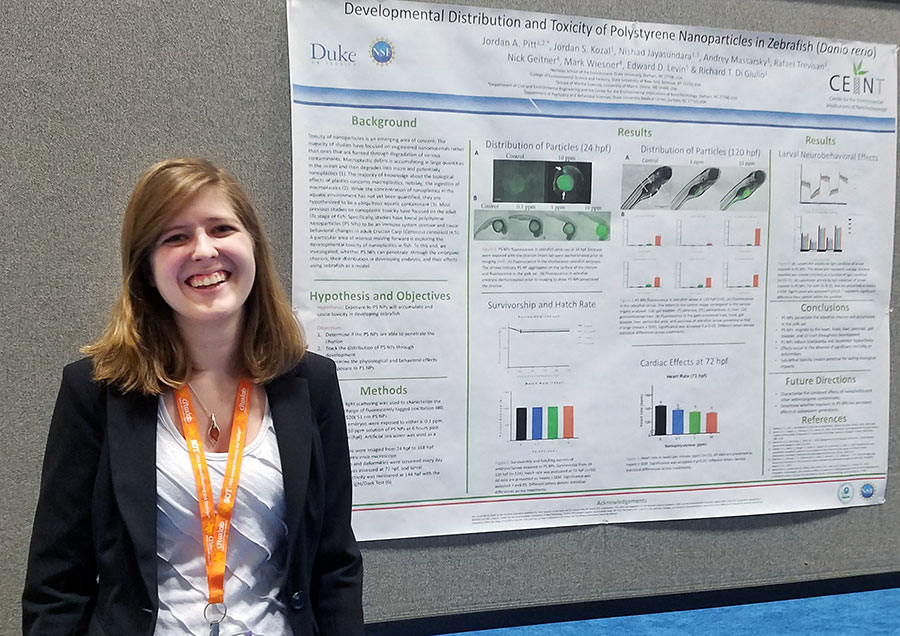 Jordan Pitt, a graduating senior from Texas, has been honored by the American Chemical Society for excellence in environmental chemistry.
In her first year at ESF, Pitt analyzed PCBs in aquatic organisms. She then spend two summers at Duke University investigating nanoplastics in zebrafish. She has published a paper on this research and has submitted another. This past year, she studied the sorption of microcystins to nanoplastics with Dr. Greg Boyer in ESF's Department of Chemistry.
In addition to her academic excellence, Pitt found the time to be active in the Alchemist Society (student chemistry club) as vice president for one year and president for two years. She also supported the General Chemistry Lecture course for three years and served on the search committee for a new assistant professor.
ESF Students Make their Mark