SUNY ESF


Sustainability Ambassadors
Sustainability Ambassadors
The Sustainability Ambassadors are ESF's faculty and staff sustainability engagement program, representing many of the academic departments and professional offices at ESF. The goal of the Ambassadors program is to facilitate sustainable practices on campus through faculty and staff peer-to-peer education and action.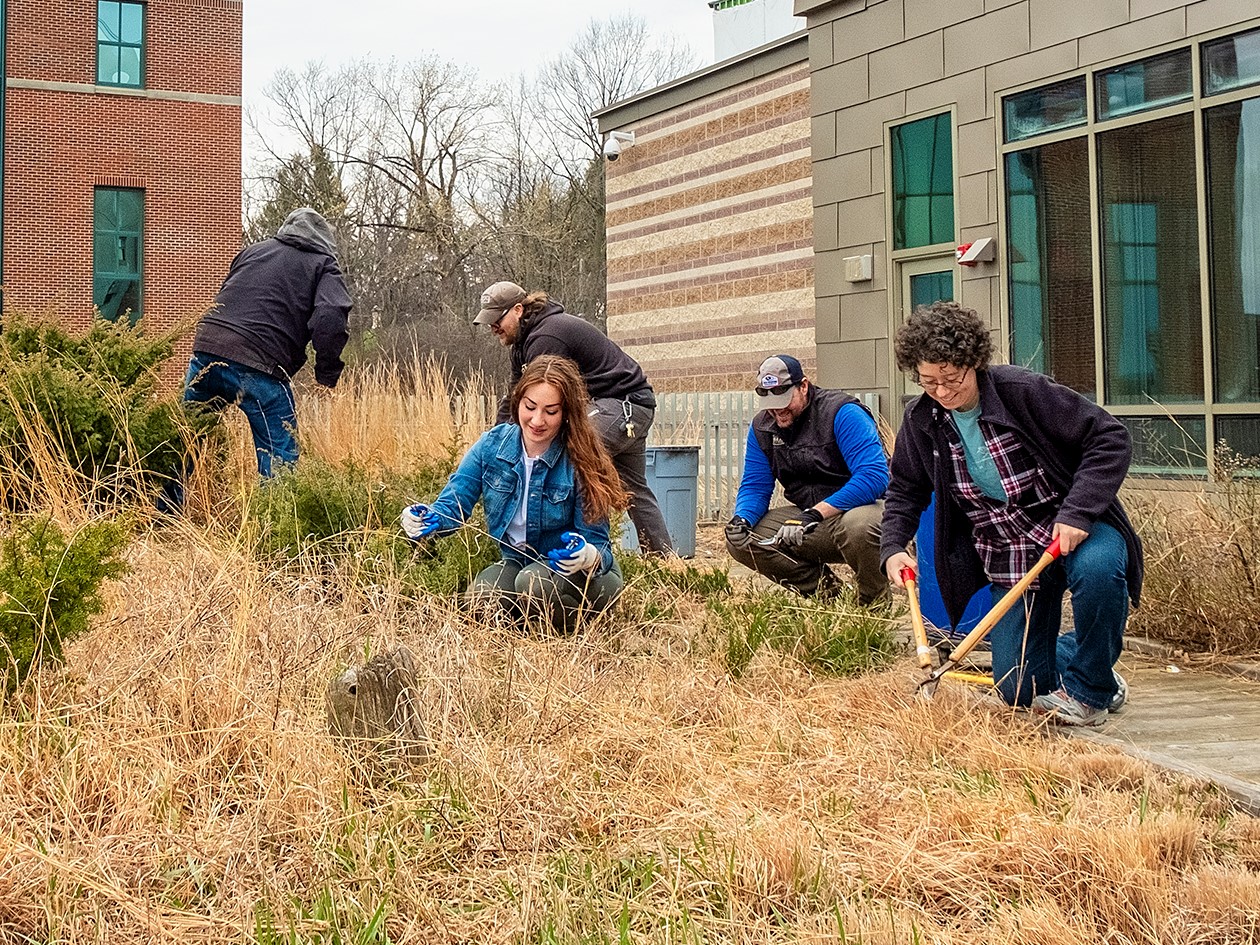 What do Ambassadors do?
Each month Ambassadors focus their communications around a specific topic to encourage participation in campus sustainability programming and raise awarness about sustainability issues and solutions.
Ambassador Responsibilities
Commit an additional 5 hours per month (~1 hour per week) performing the following:

Weekly communication with faculty and staff in their home Department or Office about the monthly sustainability topic & upcoming sustainability events and programming
Attend monthly meetings with the Office of Sustainability

Monthly meetings will also allow Ambassadors to identify opportunities for collaboration, share insights, and discuss challenges with other Ambassadors

Assist with identifying, creating, and implementing new sustainability programming and resources for the campus or their home Department or Office
Interested in becoming an Ambassador?
Complete the interest form below!
Meet the Ambassadors
Natasha Karniski-Keglovits
Instructional Support Specialist
Jennifer Cullivan
Assistant Director
Kristina Hart
Program Aide, Travel Coordinator
Kelly Watson-Collins
Instructional Support Technician
Karen Moore
Associate Director
Sean Korbas
Admissions Assistant
Jill Rahn
Forest Resources Analyst
Andy Houck
Lead Programmer/Analyst
Michael Stowell
Library Clerk
Nichole Dougherty
Administrative Assistant 2
Tanner Leto
Associate Program Coordinator
Luis Suatoni
Facilities Operations Assistant 1
Kialey Day
Admissions Assistant
Sustainability Ambassador Resources