EcoReps
The EcoReps mission is to "educate fellow students about the core tenets of sustainability, promote environmentally conscious decision making, encourage sustainable lifestyles, and foster a connection with both the general ESF campus community and the greater Syracuse area".
For over ten years, ten EcoReps have been hired each academic year to educate their fellow Centennial Hall residents about sustainability! This program was refreshed during the summer of 2021 by our Student Sustainability Coordinators.
EcoReps create a series of activities based upon monthly themes (food, conservation, water, energy, zero waste and transportation). Each month EcoReps create bulletin board displays and weekly social media posts, as well as educational, experiential and engagement activities.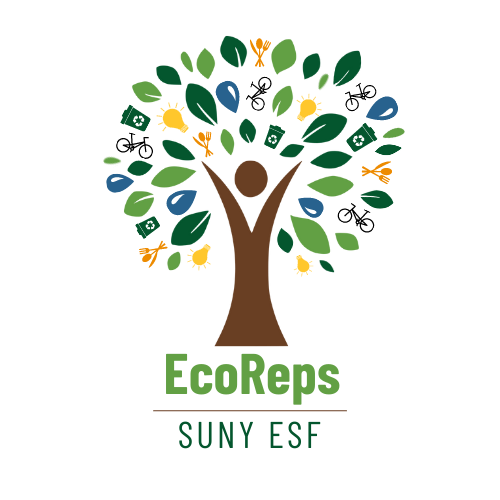 Open EcoReps positions are posted on Handshake during move in each Fall semester. Incoming students should keep an eye out for informational emails and outreach if they are interested in becoming an EcoRep!
Meet the EcoReps
Major, Year
More about me