Cartwheeling Spider: Spinning in the Sand
ESF Top 10 New Species of 2015
SHARE:
About the Cartwheeling Spider
Name: Cebrennus rechenbergi
How it made the Top 10: This agile arachnid from the desert uses a gymnast's trick to escape from threatening situations: It cartwheels its way out of danger. When danger comes calling, the spider first assumes a threatening posture. If the danger persists, the spider runs and, about half the time that running turns into cartwheeling which is twice as fast. Terrain is not a challenge: the spider can spin across flat ground as well as up and down hills. Rather than attempting to cartwheel away, the spider propels itself toward the source of the threat, perhaps invoking the theory that the best defense is a good offense. In the barren sand dunes where the spider lives, running away can prove pointless because there is no place to hide. The high temperatures of its desert habitat would be fatal to the spider if it persisted in this high-energy routine for long, so cartwheeling is thought to be an escape option of last resort. Even before the spider had been officially named, its behavior inspired a biomimetic robot that can similarly walk or roll.
Kingdom: Animalia
Family: Sparassidae
Size: Males 13.8 – 19 mm; females 19.0 – 19.5 mm.
Etymology: The name honors Professor Ingo Rechenberg who collected the type material and spent many months in the Sahara desert observing and filming the bizarre behavior and sparking a biorobotics study.
Type locality: Sand dunes in northern Erg Chebbi at Er Rachidia about 30 km SE Erfoud, Meknès-Tafilalet, Morocco
Holotype: Senckenberg Research Institute, Frankfurt, Germany
More information: Jager, Peter (2014) Cebrennus Simon, 1880 (Araneae: Sparassidae): a revisionary up-date with the description of four new species and an updated identification key for all species. Zootaxa 3790: 319-356.
King, Ralf Simon (2013) BiLBIQ: A Biologically Inspired Robot with Walking and Rolling Locomotion. Biosystems & Biorobotics, volume 2. Springer, Verlag, Berlin, Heidelberg. 83 pp. ISBN: 978-3-642-34682-8 (online).
---
ESF — New York's Global Environmental College
Science, Engineering, Management, Communications, Policy, Design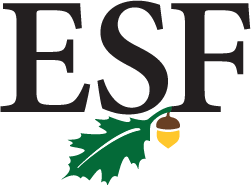 ---