Walking Stick: Not So Giant
ESF Top 10 New Species of 2015
SHARE:
About the Walking Stick
Name: Phryganistria tamdaoensis
How it made the Top 10: While this new stick insect is not the world's longest, it belongs to a family known as giant sticks. At 9 inches in length, Phryganistria tamdaeoensis is compelling evidence that, in spite of their size, more giant sticks remain to be discovered and our knowledge of these masters of camouflage is far from complete. This giant stick is common in the town of Tam Dao visited by many entomologists, yet it escaped notice until now. If you would like to see one of these big bugs up close, you are in luck. Living specimens are on display at the vivarium of the Royal Belgian Institute of Natural Sciences in Brussels. The newcomer gets its name from the beautiful Tam Dao National Park in a mountainous area in the northwestern part of Vietnam. By the way, the record is held by Chan's megastick, Phobaeticus chani, at more than 22 inches (567 mm), named in 2008 from Borneo.
Kingdom: Animalia
Family: Phasmatidae
Etymology: The species is named for the beautiful Tam Dao National Park.
Size: Body length up to 9 inches (228.7 mm)
Type locality: Vietnam, Tam Dao National Park
Holotype: Royal Belgian Institute of Natural Sciences, Brussels
Additional information: Bresseel, Joachim and Jerome Constant (2014) Giant sticks from Vietnam and China, with three new taxa including the second longest insect known to date (Phasmatodea, Phasmatidae, Clitumninae, Pharnaciini). European Journal of Taxonomy 104: 1-38.
---
ESF — New York's Global Environmental College
Science, Engineering, Management, Communications, Policy, Design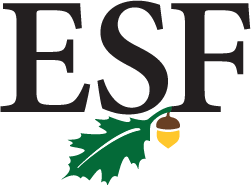 ---