Rat: The rat pack welcomes omnivorous member
ESF Top 10 New Species of 2017
SHARE:
About the Rat
Gracilimus radix
Location: Indonesia
In what appears to be an evolutionary reversal, the newly discovered Sulawesi root rat dines on both plant and animal matter, making it unique among its strictly carnivorous relatives.
The rat is known to sometimes feed on roots, and the name G. radix is derived from the Latin word for "root." It is most closely related to the Sulawesi water rat, with both belonging to a larger group, including shrew rats.
Found only on Sulawesi Island in Indonesia, the rat is small and slender, with gray-brown fur, rounded ears, and a sparsely haired tail. Seven new species of rodents, representing four new genera (including this one), have been found since 2012, suggesting there remain many unknown rats in the fauna of Sulawesi.
Etymology Latin radix, meaning root, acknowledging natural history knowledge of local people
Type locality Indonesia, Sulawesi, Mount Gandangdewata, 1,571 m
Type Museum Victoria, Melbourne
Description Rowe, K. C., Achmadi, A. S., and J. A. Esselstyn. 2016. A new genus and species of omnivorous rodent (Muridae: Murinae) from Sulawesi, nested within a clade of endemic carnivores. Journal of Mammalogy 97: 978-991.
---
ESF — New York's Global Environmental College
Science, Engineering, Management, Communications, Policy, Design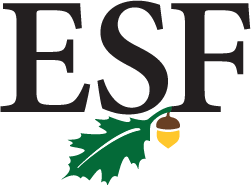 ---