Millipede: A leg up on the competition
ESF Top 10 New Species of 2017
SHARE:
About the Millipede
Illacme tobini
Location: United States
With more legs than the Rockettes' Christmas Spectacular, Siphonorhinid millipedes can possess as many as 750 legs. With 414 legs, this new species has not yet broken the record number, but that could change. These animals continue to add body segments — and legs — throughout their lives.
Long, thread-like — about an inch (20 mm) in length — and eyeless, I. tobini boasts an ancient lineage dating from before the breakup of the supercontinent Pangaea more than 200 million years ago. Discovered in Sequoia National Park, it lives in minute fissures and cracks below the soil surface.
In addition to notable legginess, it also has bizarre reduced mouthparts probably associated with a liquid diet, four legs modified to transfer sperm to females, silk-secreting hairs, and paired nozzles on each of its 100-plus segments that secrete a defense chemical of an unknown nature.
Etymology Named in honor of Ben Tobin, a cave specialist and hydrologist at Grand Canyon National Park
Type locality USA, California, Tulare County, Sequoia National Park, Lange Cave, elev. 1,231 m.
Type Virginia Tech Insect Collection
Description Marek, P. E., Krejca, J. K., and W.A. Shear (2016) A new species of Illacme Cook & Loomis, 1928 from Sequoia National Park, California, with a world catalog of the Siphonorhinidae (Diplopoda, Siphonophorida). ZooKeys 626: 1-43.
---
ESF — New York's Global Environmental College
Science, Engineering, Management, Communications, Policy, Design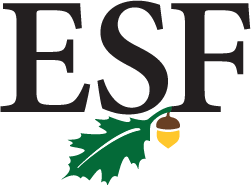 ---