Centipede: It swims and dives and might lose its habitat
ESF Top 10 New Species of 2017
SHARE:
About the Centipede
Scolopendra cataracta
Location: Laos, Thailand and Vietnam
This new centipede is black, has 20 pairs of legs and is up to 20 cm long (about 8 inches). It is the first species of centipede ever observed to be able to plunge into water and run along the bottom in much the same manner as it does on dry land. Its name, "cataracta," is Latin for waterfall.
The species, with its surprisingly adept swimming and diving abilities, was discovered under a rock but escaped into a stream where it rapidly ran to and hid under a submerged rock. A member of the predominant centipede genus in tropical regions, the centipede's amphibious ability is unprecedented. Its population status is of concern because of habitat destruction, including tourist activities, along streams and river embankments where the new species is found.
Etymology From cataract meaning waterfall, so named for the Tad E-tu Waterfall where the type was collected
Type locality Laos: Champasak, Pakse, Bolaven Plateau, Tad E-tu Waterfall.
Type Chulalongkorn University Museum of Zoology, Bangkok
Distribution Southeast Asia: Laos, Thailand, and Vietnam.
Description Siriwut, W., Edgecomb, G. D., Sutcharit, C., Tongkerd, P., and S. Panha. 2016. A taxonomic review of the centipede genus Scolopendra Linnaeus, 1758 (Scolopendromorpha, Scolopendridae) in mainland Southeast Asia, with description of a new species from Laos. ZooKeys 590: 1-124.
---
ESF — New York's Global Environmental College
Science, Engineering, Management, Communications, Policy, Design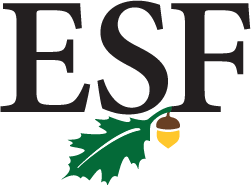 ---