Bush Tomato: New species gets a gruesome name
ESF Top 10 New Species of 2017
SHARE:
About the Bush Tomato
Solanum ossicruentum
Location: Australia
The name of this new species was chosen with help from 150 seventh-grade life science students in Pennsylvania. Young fruits stain blood red when cut before maturing into a dry, bony state; therefore, the final choice combines the Latin "ossi" for bony and "cruentum" for bloody.
The woody plant is an upright, clonal shrub growing to 1 to 2 m (3 to 6.5 feet) tall, forking at about a third its height into two or three stems. The fruit is a berry 1.5 to 2.5 cm (less than an inch) in diameter. When cut, its flesh oxidizes from whitish-green to blood red. Mature fruits change from light green to dark green, then chestnut brown, becoming leathery and bony hard. It is likely buzz pollinated by bees and the spiny fruits distributed in the fur of animals. While species status is new for this bleeding tomato, it has been known to botanists for 50 years, once erroneously considered a variation of the related species S. dioicum.
Etymology The name, a combination of ossi, meaning bone, plus cruentum, meaning bloody, was chosen by middle school students in Lewisburg, Pennsylvania, USA.
Distribution Wide range of localities in sub-arid tropical zone of Northern Territory and eastern Kimberley in Western Australia
Type locality Western Australia: Mirima (Hidden Valley) National Park
Type Type material deposited in Western Australia Herbarium, Perth; Manning Herbarium, Bucknell University; and University of Connecticut Herbarium
Description Martine, C. T., Cantley, J. T., Frawley, E. S., Butler, A. R., and I. E. Jordan-Thaden (2016) New functionally dioecious bush tomato from northwestern Australia, Solanum ossicruentum, may utilize "trample burr" dispersal. PhytoKeys 63: 19-29.
---
ESF — New York's Global Environmental College
Science, Engineering, Management, Communications, Policy, Design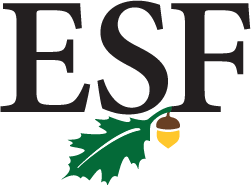 ---