Amphipod: A name that rings a bell
ESF Top 10 New Species of 2018
SHARE:
Google Maps view
About the Amphipod
Epimeria quasimodo
Location: Antarctic Ocean
Here's a new species whose name might ring a bell. This amphipod, about 2 inches (50mm) in length, Epimeria quasimodo, is named for Victor Hugo's character, Quasimodo the hunchback, in reference to its somewhat humped back. It is one of 26 new species of amphipods of the genus Epimeria from the Southern Ocean with incredible spines and vivid colors. The number of species, and their extraordinary morphological structures and colors, makes the genus Epimeria an icon of the Southern Ocean that includes both free-swimming predators and sessile filter feeders.
The genus is abundant in the glacial waters circulating south of the Polar Front and their crested adornments are reminiscent of mythological dragons. When a treatment of the genus was published in 2007, many researchers assumed that the species were rather completely known. Using a combination of morphology and DNA evidence, however, a Belgian pair of investigators have demonstrated in their comprehensive monograph just how little we yet know of these spectacular invertebrates.
Etymology Named for the male protagonist Quasimodo in Victor Hugo's 1831 novel Notre-Dame de Paris
Type locality Southern Ocean: Polarstern cruise PS81, east of Joinville Island
Type Royal Belgium Institute of Natural Sciences, Brussels
Description d'Udekem d'Acoz, C. and M. L. Verheye (2017) Epimiria of the Southern Ocean with notes on their relatives (Crustacea, Amphipoda, Eusiroidea). European Journal of Taxonomy 359:1-553
---
ESF — New York's Global Environmental College
Science, Engineering, Management, Communications, Policy, Design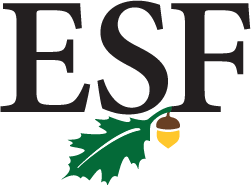 ---