Swire's Snailfish: Deepest fish in the sea
ESF Top 10 New Species of 2018
SHARE:
Video Clips

Credit: Mackenzie Gerringer, University of Washington, ©Schmidt Ocean Institute
Google Maps view
About the Snailfish
Pseudoliparis swirei
Location: Western Pacific Ocean
In the dark abyss of the Mariana Trench in the western Pacific lies the deepest spot in the world's oceans and the deepest-dwelling fish ever discovered with verified depth. Large numbers of the new species were attracted to traps baited with mackerel. Pseudoliparis swirei is a small, tadpole-like fish measuring a little over four inches in length (112 mm) yet appears to be the top predator in its benthic community at the bottom of this particularly deep sea. It was captured at depths between 22,000 and 26,000 feet (6,898 and 7,966 m). A fish was recorded on camera at an even greater depth, at nearly 27,000 feet (8,143 m) but it was not recovered and could not be confirmed to be the same species. P. swirei belongs to the snailfish family, Liparidae. Among the family's more than 400 named species are fish found at all depths, from intertidal pools to the deepest reaches. It is believed that about 27,000 feet (8,200 m) is a physiological limit below which nearly all fishes cannot survive.
Etymology Named in honor of one of the officers of the HMS Challenger mission that discovered the Mariana Trench in 1875.
Type locality Western Pacific, Mariana Trench, 6898-7966 m
Type Smithsonian Institution, United States National Museum of Natural History
Description Gerringer, M.E., Linley, T.D., Jamieson, A.J., Goetze, E., and J.C. Drazen (2017) Pseudoliparis swirei sp. nov.: A newly discovered hadal snailfish (Scorpaeniformes: Liparidae) from the Mariana Trench. Zootaxa 4358: 161-177
---
ESF — New York's Global Environmental College
Science, Engineering, Management, Communications, Policy, Design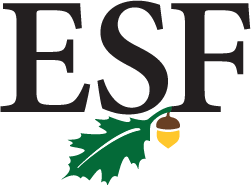 ---