Heterotrophic Flower: Magnificent moocher
ESF Top 10 New Species of 2018
SHARE:
Google Maps view
About the Flower
Sciaphila sugimotoi
Location: Ishigaki Island, Japan
Most plants are autotrophic, capturing solar energy to feed themselves by means of photosynthesis. A few, like the newly discovered S. sugimotoi, are heterotrophic, deriving their sustenance from other organisms. In this case, the plant is symbiotic with a fungus from which it derives nutrition without harm to the partner. In fact, the plant family Triuridaceae to which it belongs consists entirely of such mycoheterotrophs (fungus symbionts). The discovery of any new species of plant in Japan is newsworthy as the flora is well-documented, so such a beautiful new flower is an exciting addition. The delicate S. sugimotoi, just under 4 inches in height (10 cm), appears during short flowering times in September and October, producing small blossoms. The species is considered critically endangered as it has been found in only two locations on the island in humid evergreen broadleaf forest, represented by perhaps 50 plants. As with other fungal symbionts, the species depends on a stable ecosystem for survival.
Etymology The species is named in honor of Takaomi Sugimoto who collected the first specimens.
Type locality Japan: Ryukyu: Okinawa Pref.: Ishigaki City, Hirae
Type Kyoto University Herbarium
Description Suetsugu, K. and T. Nishioka (2017) Sciaphila sugimotoi (Triuridaceae), a new mycoheterotrophic plant from Ishigaki Island, Japan. Phytotaxa 314: 279-284
---
ESF — New York's Global Environmental College
Science, Engineering, Management, Communications, Policy, Design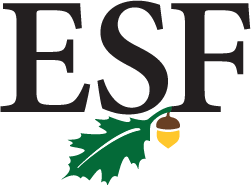 ---