Volcanic Bacterium: New species erupting onto the scene
ESF Top 10 New Species of 2018
SHARE:
Google Maps view
About the Bacterium
Thiolava veneris
Location: Canary Islands
When the submarine volcano Tagoro erupted off the coast of El Hierro in the Canary Islands in 2011, it abruptly increased water temperature, decreased oxygen and released massive quantities of carbon dioxide and hydrogen sulfide, wiping out much of the existing marine ecosystem. Three years later, scientists found the first colonizers of this newly deposited area — a new species of proteobacteria producing long, hair-like structures composed of bacterial cells within a sheath. The bacteria formed a massive white mat, extending for nearly half an acre (about 2,000 square meters) around the summit of the newly formed Tagoro volcanic cone at depths of about 430 feet (129-132 m). Scientists reporting the new species concluded that the unique metabolic characteristics of the bacteria allow them to colonize this newly formed seabed, paving the way for development of early-stage ecosystems. They dubbed the filamentous mat of bacteria "Venus' hair."
Etymology The species name is in reference to Venus, ancient Roman goddess of beauty and love.
Type locality Spain: Hierro Island: Canary Archipelago
Type Sequence read archive project PRJNA381123
Description Danovaro, R., Canals, M., Tangherlini, M., Dell'Anno, A., Gambi, C., Lastras, G., Amblas, D., Sanchez-Vidal, A., Frigola, J., Calafat, A.M., Pedrosa, R., Rivera, J., Rayo, X., and C. Corindaldesi (2017) A submarine volcanic eruption leads to a novel microbial habitat. Nature Ecology and Evolution 1. DOI: 10.1038/s41559-017-0144
---
ESF — New York's Global Environmental College
Science, Engineering, Management, Communications, Policy, Design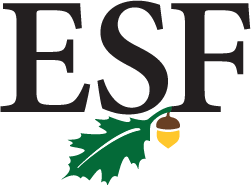 ---