Daily View
ESF Mighty Oaks Athletics
Daily View for:

Monday, April 22, 2013
There are no events in today's calendar.
ESF Calendar of Events

TODAY IS:
Saturday, December 7, 2013
Add Your Event to the Calendar
(login required)

:
ESF Mighty Oaks Athletics
Saturday, December 7, 2013
4:00 pm - 6:00 pm | Willow Grove, PA | Event Website
ESF Men's Basketball travels to Pennsylvania to take on Bryn Athyn College during their weekend trip to the Philadelphia and New York City areas. Tip is @ 4pm on the 7th.
Sponsor: ESF Athletics | Contact: Scott Blair, 315-470-4921
· 2013 December Soiree "An Adirondack Winter"
6:00 pm - 12:00 am | Drumlins Country Club | Facebook Page
Join the Undergraduate Student Association as we honor the 2013 December graduates with the Annual December Soiree! December Soiree 2013 "An Adirondack Winter" Drumlins Country Club Cocktail Hour begins at 6pm It will be an evening of dinner, dancing, ... Read More
Sponsor: USA | Contact: Joseph Piazza, 347-996-9581
Sunday, December 8, 2013
· ESF Basketball @ NYU Polytech
12:00 pm - 2:00 pm | Brooklyn, NY | Event Website
ESF Men's Basketball travels to Brooklyn to take on NYU Polytech. Tip is at Noon.
Sponsor: ESF Athletics | Contact: Scott Blair, 315-470-4921
Sunday, December 15, 2013
· ESF Basketball @ Culinary Institute
1:00 pm - 3:00 pm | Hyde Park, NY | Event Website
ESF Men's Basketball travels to the Culinary Institute to wrap up its Fall semester schedule. Tip is @ 1pm.
Sponsor: ESF Athletics | Contact: Scott Blair, 315-470-4921
Friday, January 10, 2014
· ESF Basketball @ Sarah Lawrence Tourney
8:00 pm - 10:00 pm | Yonkers, NY | Event Website
ESF Men's Basketball travels to Sarah Lawrence College for their first annual January Tip Tournament. ESF will play the host Sarah Lawrence @ 8pm following the SUNY-IT vs Alfred State contest @ 6pm.
Sponsor: ESF Athletics | Contact: Scott Blair, 315-470-4921
Saturday, January 11, 2014
· ESF Basketball @ Sarah Lawrence Tourney
2:00 pm - 4:00 pm | Yonkers, NY | Event Website
ESF Men's Basketball will participate in Day 2 of the Sarah Lawrence College January Tip Tournament on January 11th. With a win on the 10th, ESF will play in the championship game on January 11th @ 2pm.
Sponsor: ESF Athletics | Contact: Scott Blair, 315-470-4921
Saturday, January 18, 2014
· ESF Basketball vs Culinary Institute
12:00 pm - 2:00 pm | Syracuse, NY | Event Website
ESF Men's Basketball will host its first home game against the Culinary Institute @ Noon. Game will take place at the Syracuse Institute of Technology Central (258 E Adams St, Syracuse, NY). ‎ ESF Community members are encouraged to wear white for ... Read More
Sponsor: ESF Athletics | Contact: Scott Blair, 315-470-4921
·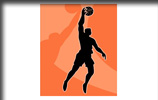 ESF Alumni Association Basketball Reception
2:30 pm - 4:00 pm | Alumni Lounge, Marshall Hall | http://www.esf.edu/alumni/bball.pdf
Join us for this year's basketball reception prior to the SU vs. Pitt game on Sunday, January 18, 2014. We will be offering discounted basketball tickets for all alumni dues-payers or life members. We only have a set number of tickets and they will go quickly. ... Read More
Sponsor: ESF Alumni Association | Contact: ESF Alumni Relations, 315-470-6632
Wednesday, January 22, 2014
· ESF Basketball vs Green Mountain College
8:00 pm - 10:00 pm | Syracuse, NY | Event Website
ESF Men's Basketball will host Green Mountain College with tip @ 8pm. This game will take place at Onondaga Community College's SRC Arena. Shuttles will be available on game day from campus to the game for ESF students.
Sponsor: ESF Athletics | Contact: Scott Blair, 315-470-4921
Friday, January 24, 2014
· ESF Basketball @ SUNY Canton
7:00 pm - 9:00 pm | Canton, NY | Event Website
ESF Men's Basketball hits the road to take on SUNY-Canton. Tip is @ 7pm.
Sponsor: ESF Athletics | Contact: Scott Blair, 315-470-4921
Wednesday, January 29, 2014
· ESF Basketball @ Davis College
7:30 pm - 9:30 pm | Johnson City, NY | Event Website
ESF Men's Basketball will travel to Davis College outside of Binghamton, NY with a tip @ 7:30pm.
Sponsor: ESF Athletics |
Saturday, February 1, 2014
12:00 pm - 2:00 pm | Hornell, NY | Event Website
ESF Men's Basketball travels to Alfred State. Tip is at Noon on February 1st.
Sponsor: ESF Athletics | Contact: Scott Blair, 315-470-4921
Sunday, February 9, 2014
· ESF Basketball vs Berkeley College (NY)
1:00 pm - 3:00 pm | Syracuse, NY | Event Website
ESF Men's Basketball will host Berkeley College of NY. Tip is @ 1pm at Onondaga Community College's Allyn Gymnasium. Shuttles will be available on game day from campus to the game for ESF students.
Sponsor: ESF Athletics | Contact: Scott Blair, 315-470-4921
Saturday, February 15, 2014
· ESF Basketball vs Davis College
1:00 pm - 3:00 pm | Syracuse, NY | Event Website
ESF Men's Basketball will host Davis College @ 1pm. Game site is the Syracuse Institute of Technology (258 E Adams St, Syracuse, NY). Come on out to support our Mighty Oaks and our graduating seniors on Senior Day. Shuttles will be available on game day ... Read More
Sponsor: ESF Athletics | Contact: Scott Blair, 315-470-4921