Today is: Friday, May 24, 2013
Add Your Event to the Calendar
(login required)
Any ESF student, faculty or staff member with a valid username and password for the following systems is welcome to submit an event, announcement or news item for sharing on the web and social media.
ESF Alumni Association Basketball Reception
Campus Calendar
Sunday, February 10, 2013

1:00 pm - 3:00 pm
Gateway Center
Event Description: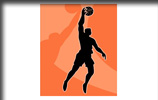 Join us for this year's basketball reception prior to the SU vs. St. John's game on Sunday, February 10, 2013. Due to a telecasting time change for the game, the reception will now begin at 1:00 p.m. with tip-off at 3:00 p.m. We will also be selling basketball tickets at a discounted rate. Further information to follow.

Sponsor/Contact:
ESF Alumni Relations
alumni@esf.edu
315-470-6632
Download: Download Event (iCal format) to your personal calendar