SHARE:
ESF Alumni Association Basketball Reception
Campus Calendar
Saturday, January 24, 2015
2:30 pm - 4:00 pm
Location: Gateway Center
Event Description: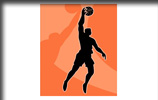 Join us for this year's basketball reception prior to the SU vs. Miami game on Saturday, January 24, 2015. We will be offering discounted basketball tickets for all alumni dues-payers or life members. We only have a set number of tickets and they will go quickly. Keep an eye out for the invitation to arrive in the mail by late November.
Contact:
ESF Alumni Relations
alumni@esf.edu
315-470-6632
Sponsor: ESF Alumni Association

Download: Download Event (iCal format) to your personal calendar
Today is:


Wednesday, April 25, 2018
Add Your Event to the Calendar
(login required)
Any ESF student, faculty or staff member with a valid username and password for the following systems is welcome to submit an event, announcement or news item for sharing on the web and social media.