Headline News
Saturday, September 5, 2015
Subscribe (News reader required)
Dr. Alex Weir Honored for Excellence in Teaching
Mycological Society of America's (MSA) William H. Weston Jr. Award

5/20/2008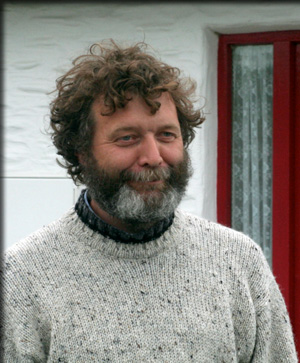 SYRACUSE - Dr. Alexander Weir, ESF associate professor, has been honored by a professional organization for excellence in teaching.
Weir received the Mycological Society of America's (MSA) William H. Weston Jr. Award for Excellence in Teaching. The award is given annually to an outstanding teacher of mycology at the undergraduate and/or graduate levels.
Weir teaches mycology in ESF's Department of Environmental and Forest Biology. He is also director of ESF's Cranberry Lake Biological Station in the Adirondacks.
In one of the many supporting nomination letters, a former student wrote, "(Weir) is not only passionate about mycology, he is dedicated to his students, he genuinely loves to teach, and he creates a positively infectious atmosphere toward the study of fungi and their relationships to ecosystem functioning."
The William H. Weston Jr. Award for Excellence in Teaching is named for the inspirational teacher at Harvard University and first president of the MSA.
Another ESF faculty member, Dr. Chun Wang, won the award in 1990, making ESF one of only two colleges to have had more than one faculty member so recognized in the past 20 years.
Office of Communications
SUNY-ESF
122 Bray Hall
1 Forestry Drive
Syracuse, NY 13210
315-470-6644