SHARE: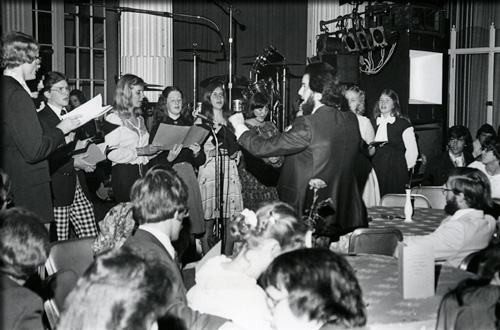 Headline News
Wednesday, November 25, 2015
Subscribe (News reader required)
Saegerbund Filled ESF Halls with Song
College glee club performed at many campus events

5/2/2011
Saegerbund, the College glee club, was established in 1934. Throughout the years, the group gave concerts and performed at campus functions. Pictured, Saegerbund performs for participants at the 65th Annual Spring Awards Banquet, held March 21, 1978 at the Hotel Syracuse Grand Ballroom. The event drew more than 600 people and saw 70 ESF students honored.
Office of Communications
SUNY-ESF
122 Bray Hall
1 Forestry Drive
Syracuse, NY 13210
315-470-6644