SHARE:
Headline News
Thursday, November 26, 2015
Subscribe (News reader required)
And Justice For All
Forestry students serve on Student Court

6/14/2011
Since its inception, ESF students have often taken part in clubs and activities at neighboring Syracuse University. Pictured, from left, are three students who served on the Men's Student Court at Syracuse University: George Kepner, '54, chief defense counsel; William F. Aloisi, '53, chief justice; and Bruce Schrier, '53, attorney general. Aloisi was also 1952-53 president of Forestry Club Cabinet.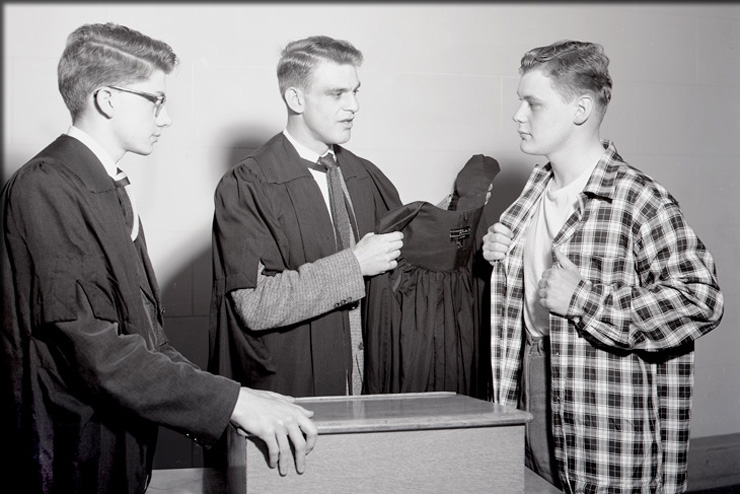 Office of Communications
SUNY-ESF
122 Bray Hall
1 Forestry Drive
Syracuse, NY 13210
315-470-6644