ESF Video | Copyright © All Rights Reserved
Native Earth Youth Camp
Menominee Students Visit ESF
Center for Native Peoples and the Environment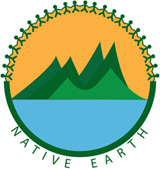 Native Earth Environment Youth Camp
August 7-16, 2013
...a summer camp experience for indigenous youth focused on land skills and environmental stewardship, using traditional ecological knowledge and environmental science.
---
Learn about the center's research, faculty, scholarship opportunities, etc.
Our region is the home of two great intellectual traditions regarding stewardship of the earth: traditional ecological knowledge of indigenous people and scientific ecological knowledge. The mission of the SUNY-ESF Center for Native Peoples and the Environment is to create programs that draw on the wisdom of both indigenous and scientific knowledge in support of our shared goals of environmental sustainability.
In addition to serving as a bridge between traditional ecological knowledge and western scientific approaches, the Center incorporates indigenous perspectives and knowledge for the benefit of native students and work to educate mainstream students in a cross-cultural context.
The Center includes a significant outreach element focused on increasing educational opportunities for Native American students in environmental sciences, research collaborations, and partnerships with Native American communities to address local environmental problems.
TOP
Scholarship & Fellowship Opportunities
Graduate Fellowship in Forest Ecology and Climate Change in Tribal and Research Forests
We are seeking candidates for a fully funded Masters of Science graduate program which integrates traditional ecological knowledge and environmental science to better understand the impacts of climate change on forested ecosystems in the Great Lakes, including biophysical as well as biocultural dimensions. Working in collaboration with our partner, the College of the Menominee Nation, graduate students will conduct their research in two "sister forests" of the well known Menominee Forest and ESF's Huntington Forest. Graduate students will also help mentor a team of undergraduates from both SUNY-ESF and College of the Menominee Nation in conducting undergraduate research. Students have an opportunity to contribute to development of a cross-cultural forest ecology course which draws upon both indigenous and scientific knowledge. Positions start in either summer or fall of 2013 and include 2 -2.5 years of support. This program is funded by an award to SUNY ESF and College of the Menominee Nation from the USDA Higher Education Challenge Grant program.Please contact Dr. Robin Wall Kimmerer for further information (rkimmer@esf.edu 315 470-6785)
Native American Environmental Scholarships
SUNY-ESF will offer five prestigious fellowships to Native American students attending ESF beginning in Fall 2013. The goal of the program is to educate a new generation of indigenous environmental leaders. The Fellowship includes a $5000 annual scholarship for 4 years-as well as a program which provides Native students with a supportive cultural community, diverse environmental majors, educational enrichment and opportunities for applying your environmental education in community service. Students will join a small close knit group of students and mentors from the ESF Center for Native Peoples and the Environment. The mission of the Center is to bring together the wisdom of both indigenous knowledge and environmental science, for our shared concerns for the earth.
This fellowship is sponsored by a grant from the USDA Multicultural Scholars Program.
Haudenosaunee Scholar Award
SUNY-ESF encourages the enrollment of Native American students and provides several sources of scholarship support. Our prestigious Haudenosaunee Scholar Award is a four-year scholarship providing $5,000 per year for two Haudenosaunee students showing strong potential as environmental leaders. This award covers full tuition and most required fees for in-state students attending ESF on a full-time basis.
ESF Diversity Scholarships
Native American students from all nations may be eligible for ESF Diversity Scholarships worth up to $2,000 per year based on financial need. Government grants and scholarships are also available through the Federal Bureau of Indian Affairs and the New York State Department of Education. More information about these and other financial assistance programs for Native American students can be obtained through ESF's Office of Financial Aid and Scholarships, and online at:
Native students at ESF also benefit from the support services of the Office of Multicultural Affairs and the Center for Native Peoples and the Environment.
Contact information
Robin Wall Kimmerer, Director
SUNY-ESF
1 Forestry Drive
Syracuse, New York 13210
rkimmer@esf.edu | 315-470-6785
TOP
CNPE Advisory Board
The Center is guided by an advisory board consisting of ESF environmental scientists, environmental leaders from Haudenosaunee communities and indigenous educators from around the country. Members include:
Henry Lickers, Director, Environment Division, Mohawk Council of Akwesasne
Jeanne Shenandoah, environmental leader, Onondaga Nation
Wendy Gonyea, environmental leader, Onondaga Nation
Joyce King, Executive Director, Haudenosaunee Environmental Task Force
Neil Patterson, Director, Tuscarora Environment Program
Irving Powless, environmental leader, Onondaga Nation
Audrey Shenandoah, environmental leader, Onondaga Nation
Carol Thomas, student, SUNY ESF, Onondaga Nation
Jack Manno, Associate Professor of Environmental Science, SUNY ESF
Emanuel Carter, Associate Professor of Landscape Architecture, SUNY ESF
Greg Boyer, Professor of Environmental Chemistry, SUNY ESF
Sharon Moran, Assistant Professor of Environmental Studies, SUNY ESF
TOP
Rationale
Diversity in the Scientific Community
Solutions to complex ecological problems require not only scientific expertise, but also understanding of the cultural context in which they occur. Cross-cultural competence thus becomes an important component of functioning effectively in the global scientific community. This is particularly true in the environmental disciplines, where science and culture intersect. All over the world, conservation biologists and policy makers are realizing the importance of incorporating local and indigenous knowledge into conservation efforts. However, such efforts cannot go forward without full and equitable participation by indigenous people. Native Americans are the most under-represented group in the American scientific community, and are "barely a presence in science" according to a report of the National Science Foundation. A 1991 study found a "consistent and nearly complete absence of American Indian faculty members in science and engineering". If the valuable contributions of indigenous thinking are to be incorporated into the realm of environmental problem solving, we must envision ways to increase the participation of native people in the environmental dialogue.

The Center programs can provide a framework for increased participation of traditionally underrepresented Native American students in the scientific community. The Center is dedicated to nurturing the success of Native American students through its efforts in outreach at the pre-college level, in student recruitment, retention and support.

Research
Traditional ecological knowledge (TEK) is increasingly valued by academics, agency scientists and policy makers as a potential source of ideas for emerging models of ecosystem management, conservation biology and ecological restoration. It has been recognized as complementary and equivalent to scientific knowledge. Researchers in pharmaceutical laboratories and in agricultural experiment stations all over the world are beginning to recognize the knowledge of indigenous peoples in scientific research. New directions in applied biology that have direct parallels and precedents in traditional knowledge include ecosystem management, medicine, agriculture, wildlife and fisheries sciences. Biological research is moving to explore these "new" approaches, yet acknowledgement or understanding of traditional ecological knowledge is rare in the scientific community. A goal of the Center is to work collaboratively to generate strategies for engaging future scientists in these vital new directions in environmental thinking.
Education
Indigenous people are the stewards of fully 4% of the land area of the United States and represent some 700 distinct communities possessing detailed knowledge of the biota of their homelands. Native American land holdings in North America collectively contain more wildlands than all of the National Parks and Nature Conservancy areas in North America. Globally, indigenous people inhabit areas with some of the highest remaining biodiversity on the planet and are actively being engaged as partners in biodiversity conservation. Issues of sustainable development, resource management and ecological restoration all include Native American stakeholders. Federal agencies are required to consult with tribes on a government-to-government basis on a host of scientific and natural resource policies. Thus, our ESF graduates have a high probability of encountering issues involving indigenous cultures and TEK.

However, the majority of scientific professionals and educators have little understanding of the value of TEK or its cultural context. Exposure to TEK has a legitimate role in the education of the next generation of biologists, environmental scientists, and natural resource managers. TEK has value not only for the wealth of biological information it contains, but for the cultural framework of respect, reciprocity and responsibility in which it is embedded. (Kimmerer 1998, Pierotti and Wildcat 2000). The Center for Native People and the Environment will develop a series of integrated educational offerings that will enrich our curriculum with coursework and allied programs that increase student's awareness of TEK and Native American perspectives on the environment.
Traditional Ecological Knowledge
Why include traditional ecological knowledge in ecological education? Read...
TOP
Program Objectives
Education
To develop innovative, interdisciplinary programs that provide educational opportunities for Native American students in natural resources and the environment which integrate western and indigenous thought.
To become a leader in fostering cross-cultural competence and understanding of indigenous perspectives among mainstream environmental professionals
To develop relationships with tribal colleges and Native American-serving institutions to create a network of distance-learning offerings that can be shared with an audience of Native American students nationally
To enhance recruitment and retention of Native undergraduates and graduate students at ESF and to develop and disseminate successful models to the higher education community
To develop innovative coursework which incorporates traditional ecological knowledge into existing programs of conservation biology, environmental biology, wildlife and fisheries sciences, forest and natural resources management, environmental studies and environmental science at ESF
Research
To evaluate educational strategies for bridging between western scientific and indigenous approaches in environmental disciplines
To promote interdisciplinary research which incorporates the intellectual traditions of both western and native science
To foster research collaborations with tribal environmental professionals on areas of shared interest including ecological restoration, wildlife conservation, air and water quality, environmental justice and land stewardship
To develop a research agenda that seeks to understand the sustainability of traditional resource management practices
To encourage the research community to incorporate TEK in the process of framing new research questions and approaches
Outreach
To develop partnerships with K-12 educational institutions which serve Native American communities to foster interest, awareness and preparation for pursuit of higher education in environmental disciplines
To develop partnerships with Native American environmental organizations for projects of mutual interest
To broadly disseminate research and educational findings, tools and approaches for successful integration of science and traditional knowledge through publications, conferences and web-based services.
TOP
About the Director
Dr. Kimmerer is a mother, plant ecologist, writer and Professor at the SUNY College of Environmental Science and Forestry in Syracuse, New York. Kimmerer's research interests include the ecology of mosses and the role of traditional ecological knowledge in ecological restoration. In collaboration with tribal partners, she and her students have an active research program in the ecology and restoration of plants of cultural significance to Native people. She has developed university courses in aspects of botany, ecology, ethnobotany and Native American Natural Resource Management, as well as a seminar in application of Traditional Ecological Knowledge to conservation. She is active in efforts to broaden access to environmental science training for Native students, and to introduce the benefits of traditional ecological knowledge to the scientific community, in a way that respects and protects indigenous knowledge. Robin is the past Chair and co-founder of the Traditional Ecological Knowledge section of the Ecological Society of America. She is involved with environmental education programs with community members. Robin is an enrolled member of the Citizen Band Potawatomi. Her interests in restoration include not only restoration of ecological communities, but restoration of our relationships to land.
She has published articles both on the science of plant ecology and on the contributions of traditional ecological knowledge to our understanding of the natural world. She is also active in literary biology and has served as a Writer in Residence at the Andrews Experimental Forest and the Mesa Refuge. Her book "Gathering Moss" draws on both scientific and indigenous ways of knowing and was awarded the 2005 John Burroughs Medal for outstanding nature writing. She is currently working on a second book exploring reciprocity of relationships with land.
Current Position: Professor, Environmental and Forest Biology, SUNY College of Environmental Science and Forestry.
PhD University of Wisconsin, Madison 1983
MS University of Wisconsin, Madison 1978
BS SUNY College of Environmental Science and Forestry 1975
Relevant Publications
Kimmerer, RW. 2003 Gathering Moss: a natural and cultural history of mosses. Oregon State University Press.
Kimmerer, R.W. 2002. Weaving traditional ecological knowledge into biological education: a call to action. BioScience 52:432-438.
Kimmerer, R.W. and F.K. Lake 2001. Maintaining the Mosaic: The role of indigenous burning in land management. Journal of Forestry 99: 36-41.
Kimmerer, R. W. 2000. Native Knowledge for Native Ecosystems. Journal of Forestry. 98(8):4-9