The 2017 Feinstone Environmental Awards Banquet was held on October 19, 2017 at College of Environmental Science and Forestry (ESF). More than 200 guests gathered at the college's Gateway Center to recognize and honor Virginia C. Robbins, attorney at Bond, Schoeneck & King and J. Andrew Breuer, principal of Hueber-Breuer Construction Co., Inc. for their dedication to ESF's mission and the Syracuse community.
The event raised nearly $40,000, which represent a 32% increase from the previous year's proceeds, and a 59% increase from 2015. Proceeds from the Feinstone Banquet fund student scholarships and other campus-wide needs.
The event was made possible from the generosity of the following sponsors:
Lead Sponsor:
Bond, Schoeneck & King
Reception Sponsors:
SRC
Hancock & Estabrook
KeyBank
Sponsors:
Fust Charles Chambers
MOST
Jim & Terri '07 Luckett
Maureen & Jonathan Fellows
Diana '68 & Gerald Bendz
Holmes King Kallquist & Assoc, Architects
In Honor of Padraic C. Morrissey, Class of 2018
RBC
Table Hosts:
Alumni Association
Rockbridge Investment Management
EdR
Hueber-Breuer
O'Brien & Gere
AECOM
M&T
C&S Engineers
Brown & Brown Empire State
The Fuller Family
ONEGROUP
Other Contributors:
Dudley & Georgia Raynal
John & Candace Marsellus
Fritz & Ginny Parker
Mark & Polly Fuller
About the Feinstone Awards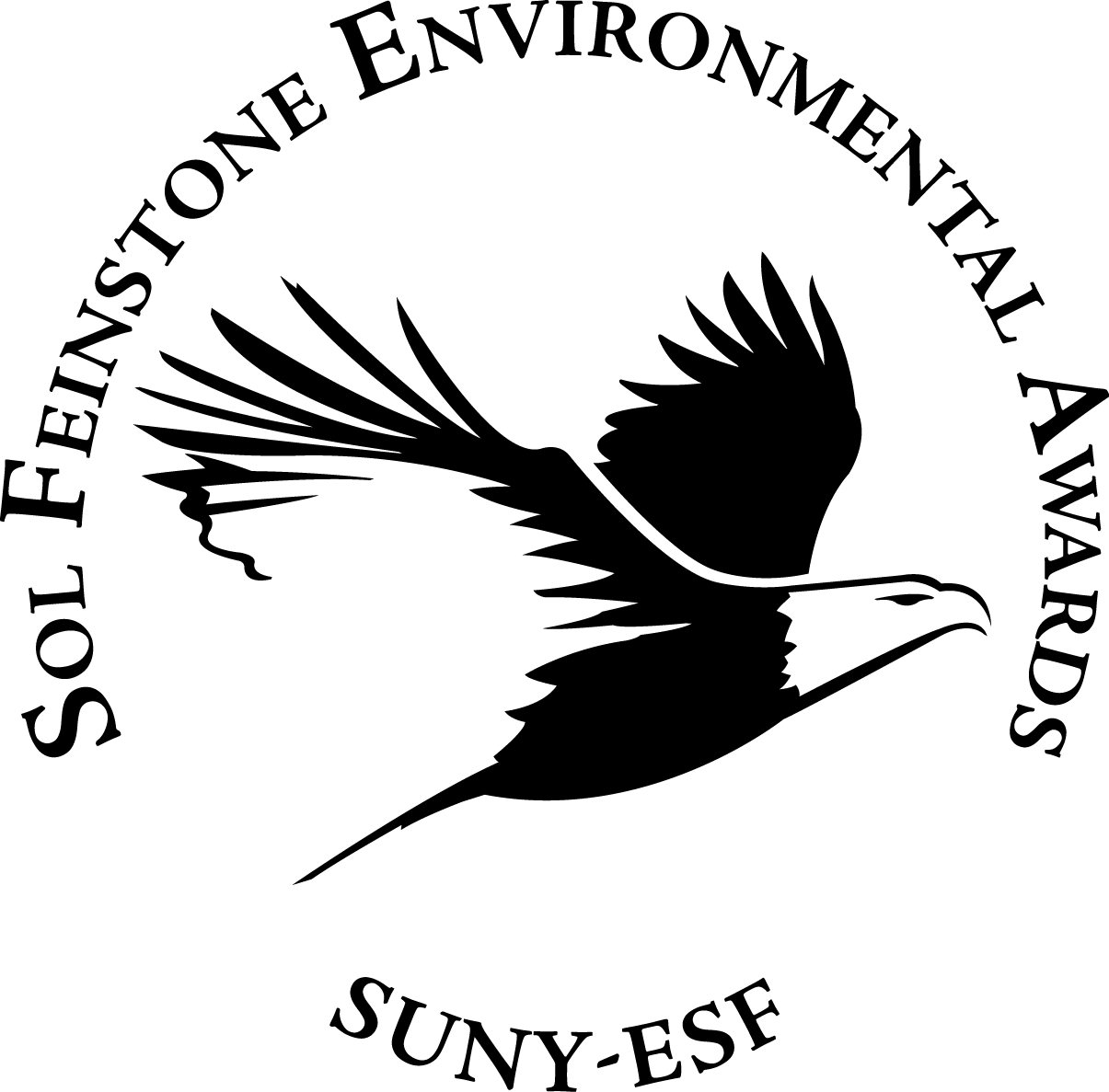 One of the oldest and most-respected award programs in the environmental field, the Feinstone Awards program was established by Sol Feinstone, a widely known historian and author who was a 1915 graduate of ESF. His goal was to reward people and organizations that exemplified his belief that the best insurance for a free society lay in people's desire to do voluntarily the things that need to be done for the good of all. The program recognizes leaders who care for the environment, encourage volunteerism and add to society's understanding of environmental issues and their solutions. The Feinstone program has made more than 100 awards, honoring people from across the United States for their significant contributions to protecting the environment and promoting the spirit of volunteerism. Past award recipients have back­grounds in science, conservation, government, public policy, teaching and the media.
Questions may be directed to foundation@esf.edu.