WiSE Professions, Adaptive Peaks & GSA Speaker Series
Dr. Paige Warren
Associate Professor, Department of Environmental Conservation, U Mass, Amherst.
Human Influences on the Species Interactions in Urban Communities: Insights from nationwide urban ecology research networks.
Thursday, February 6, 4-5 pm, 5 Illick Hall
Sponsored by the Department of Environmental Biology, Graduate Student Association, and the ESF Women's Caucus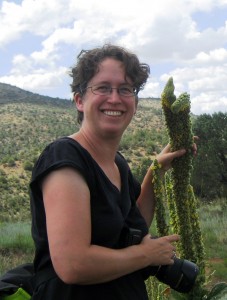 Dr. Paige Warren's research seeks to understand processes generating and maintaining biological diversity in a world that is becoming increasingly dominated by humans. Dr. Warren has recently returned from sabbatical as a Visiting Scholar in the School of Sustainability and School of Life Sciences, Arizona State University. Prior to joining U Mass's faculty, she served as a Research Scientist at Virginia Tech, and a Post Doc, Biology Department and Center for Environmental Studies, Arizona State University. She hold a BA (highest honors) in biology from the University of North Carolina-Chapel Hill, and a PhD in Zoology, from the University of Texas-Austin.
WiSE Professions
Professor Helen Domske
Education Coordinator, NY Sea Grant, Cornell University and Associate Director, Great Lakes Program, University at Buffalo
The Great Lakes -- Today's Issues and Tomorrow's Concerns
Tuesday, March 25, 3:30 pm, Nifkin Lounge
Sponsored by the Great Lakes Research Consortium and the ESF Women's Caucus
As a professor of Great Lakes Ecology, the Education Coordinator of New York Sea Grant and the Associate Director of the Great Lakes Program at the University at Buffalo, Professor Helen Domske has focused her career on educating students and stakeholders about the Great Lakes. As a scuba diver of more than 30 years, she has witnessed many changes within the Great Lakes, including the spread of invasive mussels across the lake bottoms. She works to educate people about how they can help prevent water pollution and the slow the spread of invasive specieshe holds an AAS from Erie Community College, a BS from SUC Brockport, and a MS from SUNY Buffalo. She has completed additional post-graduate coursework at Ohio State University and the University of Buffalo.