Thursday, April 27, 2017
Registration Form | Excused Absence Request Form | Volunteer Schedule | Alumna survey
(Registration and School links go live about 1 mo before program; schedule about a week)
(What about the rest of the year? Suggestions for other programs and on line opportunities).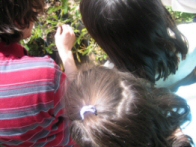 Career Exploration for kids ages 8-11! Activities encourage confidence, inquisitiveness, and resilience through participation in activities that introduce them to the broad range of science-, environmental-, and engineering-based careers fostered at ESF. Session leaders supervise experiments or facilitate discussions and role-playing. Invited quests answer questions about what they do on the job, and why they like to do it. Many of our students and employees are also active in the larger community, and sometimes activities feature this aspect of their lives. Members of the ESF community serve as escorts between sessions.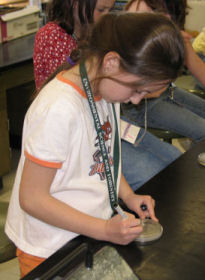 Why daughters and why this age-range?
This national event was launched in 1993 by the Ms. Foundation as a response to studies by Harvard University, American Association of University Women (AAUW) and the Minnesota Women's Fund, which indicate that a girl's self esteem, confidence in intellectual development, and interest in math, science, and technology (and thus their chance at a variety of future jobs) plummet as they advance toward adolescence. Other studies have shown that girls are more likely to see themselves as scientists and engineers when they perceive these fields to be relevant to their lives. Girls even have fewer fictional role models, as children's literature and television generally feature boys in the starring and most other roles (SeeJane.org and fem-inc.com), or the few girl characters are unrealistic or inappropriate role models (miss representation).
By encouraging girls to develop an early interest in careers that require math and science, and ultimately, maintain that interest as they grow up, we help ensure a more diverse, dynamic, and productive workforce in the future. Additional findings show that children, both girls and boys, assign gender to a host of professions (Nocek et al 2009), and it is therefore important for them to interact with female role models, and envision both women and men in a variety of careers . Former astronaut Sally Ride recommends introducing girls to women scientists to "allow them to put a female face on these careers." She also stresses the importance of involving parents and preventing the perpetuation of stereotypes that girls are not good at math or science. The Girl Scouts have similar advice
The Ms. Foundation conducted a poll with RoperASW for the 10th Anniversary of Take our Daughters and Sons to Work Day. Findings revealed that the program increased girls' interest in education, influenced their decision to go to college or professional school, and broadened girls' thinking about their goals and aspirations with reference to work opportunities.
We encourage you to look for additional options for your older or younger child, or for you to arrange for them to "shadow" you, a relative or family friend.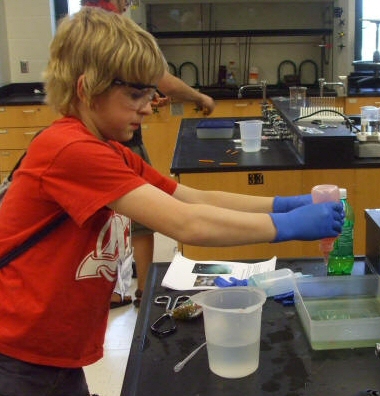 Why sons? The program was expanded in 2003 in response to comments by fathers that they, too, want balance between work and other aspects of their lives, and the realization that for girls to reach their full potential in the workplace, community, and at home, their future coworkers and partners must be encouraged to do the same. In addition, boys (as well as girls!) benefit from positive female role models that counter media stereotypes that women are either bad at math and science, or that women who enjoy such work are asocial and unfeminine (Bhatt et al. 2012).
When? The National "Take our Daughters and Sons to Work® Day" is the fourth Thursday in April, and schools are encouraged to build on the program when kids return to regularly scheduled classes on Friday. However, ESF's program may be changed to a different date to avoid religious holidays or statewide testing, and while we're doing that, we'll select a date when our laboratory spaces aren't in use by the college kids. Previous iterations of the National program site discouraged alternate program dates, but their stance has relaxed to allow local hosts to select individual dates (2013).
What about missing school? School districts may not recognize this as an excused absence. The Excused Absence Request Form explains the ESF program, and should facilitate your communication with your child's teacher and/or principal about our expectations for the day, and for them to communicate with you about work they might miss and the means to make it up.
What is the program format? The program is set up kind of like a school day. After you sign your child into "homeroom", your child will be in "classes" until you (or someone you designate) sign them out. There are few differences, of course: we have a heavier focus on science than the average middle school and make use of working laboratories; kids are escorted between all the activities; "PE" is focused on healthy work-life or life skills; and many parents join their kids in our "lunchroom." Although "homework" is voluntary, it is much appreciated, as we take kids and parents comments seriously in developing next year's program. Your evaluations provide valuable feedback to the session leaders, too, so that they can continue to improve their outreach efforts.
Is there a fee? No. However, if you can help out by offering an activity, donating materials, escorting kids to and from sessions, or assist session leaders or planners that day or in preparation thereof, we welcome your support.
Sounds great, but I don't have kids (in that age range or otherwise). "Our" daughters and sons includes all the children in our lives. So enroll nieces and nephews, grandchildren, neighbors and friends, and/or volunteer to facilitate an activity, escort kids to and from sessions, or to assist a session leader.
What else do I need to know ?
Space is limited, and registration is required. Registration forms are available about one month prior to the program.
It takes a lot of coordination to make sure everyone gets where they need to be. The registration form includes room for you to let us know when during the day you can be available to help. This is not required for your child's participation, but is certainly appreciated by the organizers, and a fairly unobtrusive way for you to check in on your child during the day.
Lunch is provided. Our regular menu is make-your-own (or Trailhead made) sandwich, chips, fruit, veggies and juice. For questions about food, contact Diane Kuehn (dmkuehn@esf.edu).
For questions about helping as part of your service learning track, contact Kelley Donaghy (kdonaghy@esf.edu)
For all other questions, contact: Heather Engelman (engelman@syr.edu).
What sorts of activities do the kids do?

We feature different activities each year so that children can try out a broader variety of careers and healthy lifestyle activities, and to share the benefits, and costs, of the programs across campus.

2017: Activities will cover plants, health, watersheds, construction, the scientific method, chemistry and communication. Note that we don't include the level of detail below until after the event. Much of science and engineering is the investigative process, and if we give you all the answers now, it deprives the kids of some of that excitement. Parents will have the full schedule, so that they can check up on their kids throughout the day.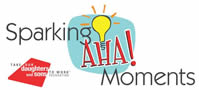 2016: Sparking AHA! Moments. Kids spent some time with Dr. Whitney Lash Marshall, US Society for Environmental Econonoics and Visiting Instructor in Environmental Studies, Thinking in Systems: Connecting the Environment and the Economy by diagramming the steps involved in obtaining the ingredients in something they would eat that day (our novice environmental economists selected strawberries, meat, a chocolate shake, and a donut). They extracted DNA from strawberries with Ms Linda McGuigan, of the Chestnut Lab. In Paper Making and Testing, each participant made a sheet of recycled paper (to their artistic specifications) with but kept that intact, and used readily available, more standardized construction paper, newsprint, and paper cups to test paper strength—these were under the supervision of Mr. Burry and the PBE Club and service track; some kids also visited the paper machine to discuss scaling up their handiwork with Dr. Biljana Bujanovic. In Getting Ento Something, kids collected and identified insects with entomology students Giuseppe Tumminello, Levi O'Brien, and Brandon Halstein.Eggs-ceptional Engineering featured a classic egg drop with the Environmental Engineering Club. Participants also worked on their hand-eye-torso coordination by Hula Hooping with Vanessa Vortex (more commonly known on campus by her current role as a GPES MS candidate). We concluded the formal program with a Liquid Nitrogren Demonstration, where Dr. Kelley Donaghy, Chemistry, and her service track students discussed safe handling, and whipped common cream and vanilla into a most refreshing end to the day.
For the first time in a long while, our program coincided with some age-appropriate Earth Week festivities, allowing some kids to also visit "Talons! Birds of Prey Experience", "Upcycled, Recycled, Refashioned Denim Crafts" or "Tie Dyeing."
Special thanks to: Presenters (and their Supervisors, Department chairs or advisors), Service Learning Track Students (and their advisors), and all our Volunteers (especially Brand Fierke and Jordan Shindler, who helped all day). ALUMNI RELATIONS and the ESF CAMPUS BOOKSTORE, magnets; COMMUNICATIONS, pencils and tattoos; MOON LIBRARY, pencils and cloths; AN ANONYMOUS OFFICE and SYRACUSE UNIVERSITY BOOKSTORE, pens; PROVOST's OFFICE and ESF WOMEN'S CAUCUS, lunch, drawstring bags and color printing; PHYSICAL PLANT and MORRISVILLE AUXILLIARY SERVICES, set & clean up; COPY CENTER, B/W printing.
2015: #MPOWR. Kids looked for the Invisible in Water with Analytical and Technical Services Deb Driscoll; searched Oakwood for insects with Entomology (EFB) MS Candidate Wendy Leunberger; App Design with local Microsoft Community Development Specialists Jackie Al-Nwiran and Maya McCallum, and talked with Information Studies PhD candidate (and GPES grad, 2007) Janet Marsden, about Smart Cities--jumping off from the amenities The Jetson's expected the future to bring. They learned to check tire pressure and to Fix-a-Flat tire with Mello Velo's Sara and Steve Morris. They ended the day with The Music Society's Ecotones (among some other acts) who shared what they do for fun (quality time with friends is part of a healthy work-life balance, after all!) but also shared all the different foci that brought them to ESF in the first place. Among the myriad of professional female role models, this year's session also featured some unstated family models: Sara and Steve co-manage their shop, cafe and their home--and will welcome their first child in a few short months, and our lead chaperones off-ramped and are at-home dads.
Acknowledgements: We thank all our presenters for their time, energy and supplies! Superdads Paul Baltzersen and Brad Fierke helped all day; and the ESF Service Track students and members of the Student Environmental Education Coalition pitched in around their class schedules. ESF Kids2Work LOGO by RINNAN WHITFORD. ALUMNI RELATIONS/ESF CAMPUS BOOKSTORE, cloth shopping bags; OUTREACH, pens. SYRACUSE UNIVERSITY BOOKSTORE, pencils; COMMUNICATIONS pencils, bumper stickers and Oakie tattoos. CENTENNIAL HALL water bottles and frisbees. COPY CENTER provided print services. Lunch, snacks, and organizational oversight were provided by the ESF WOMEN'S CAUCUS, with the assistance of the PROVOST and MORRISVILLE AUXILIARY SERVICES. PHYSICAL PLANT set up spaces in Gateway and Marshall Hall--with very little turnaround time between other events in both spaces.
2014: Plant a Seed, Grow a Future. Dr. Kelley Donaghy, department of Chemistry, offered Electrochemistry: using electricity to put coats on metal, in which kids copper plated nickel, changed the color of other metals, and investigated conductive putty. Ms. Joy Logan, also Department of Chemistry, helped kids make Borax silly putty, and demonstrated exothermic and other reactions. Dr. Sharon Moran and Mr. Christian Bucknell, Department of Environmental Studies, used a Bottle Toss! to launch a discussion of recycling effectiveness. Kids learned their way around compasses and maps in Compass 101 with Heather Engelman and Adam Wild, Department of Forest and Natural Resources Management. Unfortunately, the poor weather kept us indoors. Olivia Donachie, Zach Bellis, Jesse Olsen and Dan Dohman, various departments, offered Plant a Seed with SEEC (Student Environmental Education Coalition), and also helped chaperone other activities and transitions over the course of the day. In Deconstruction, Ms. Devin Hansen and Ms. Nicole Pointeck, Department of Environmental Studies, shared theirprevious backgrounds in electrical engineering. They helped kids dissect some soon-to-be salvaged computers to see how they are put together. (Thank you, CNS, for postponing that pick up!) Termite Trails, with Dr. Melissa Fierke, Department of Environmental and Forest Biology, actually introduced quite a few insects, up close and personal under microscopes. Acknowledgements: We also thank: the ESF Service Track Students for their help throughout the day. ESF Kids2Work LOGO by RINNAN WHITFORD. ALUMNI RELATIONS/ESF CAMPUS BOOKSTORE, cloth shopping bags; OUTREACH, ESF in the High School pens. SYRACUSE UNIVERSITY BOOKSTORE, notebooks; COMMUNICATIONS pencils and Oakie tattoos. CENTENNIAL HALL water bags. MOON LIBRARY and VP for ADMINSTRATION, pencils. COPY CENTER provided print services. Lunch, snacks, and organizational oversight were provided by the ESF WOMEN'S CAUCUS, with the assistance of the PROVOST and MORRISVILLE AUXILIARY SERVICES. PHYSICAL PLANT set up spaces in Gateway and Marshall Hall.
2013: Work in Progress. Dr. Diane Kiernan, FNRM and LeMoyne College, introducedthe concept of dendrochronology and kids aged trees using both cross sections (aka Tree Cookies) and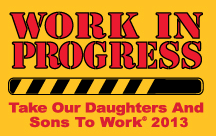 increment cores. Kids then worked with water in both a working Watershed Hydrology model (Ms. Molly Farrell (EFB and Onondaga Environmental Institute) and in Designing a Fountain (Dr. Ted Endreny and Mr. Paul Szemkow, ERE). They also learned about the Chemistry involved in Liquid Crystal Displays and marbled paper (Ms Joy Logan, Chemistry), used I-tree to model their urban forest (Ms. Allison Bodine, USFS). Kids also toured the Roosevelt Wildlife Museum (Mr. Ron Giegerich and Ms. Meredith Perrault, EFB)and entered the Recycled Shelter Contest. For Communications take on the day, visit here. lso note that Dr. Kiernan, Ms Farrell and Ms Bodine are all ESF graduates! Acknowledgements: We also thank: the ESF Service Track Students for their help throughout the day. ESF Kids2Work LOGO by RINNAN WHITFORD. ALUMNI RELATIONS/ESF CAMPUS BOOKSTORE, cloth shopping bags and cedar cookies; SYRACUSE UNIVERSITY BOOKSTORE, notebooks; COMMUNICATIONS pencils, window clings & temp tattoos. CENTENNIAL HALL water bottles, lanyards and Frisbees. MOON LIBRARY and VP for ADMINSTRATION, pencils. COPY CENTER provided print services. USFS for Smoky Bear comics, folders, rulers and bookmarks. Lunch, snacks, and organizational oversight were provided by the ESF WOMEN'S CAUCUS, with the assistance of the PROVOST.
2012: STEM and the Scientific Method (Dr. Gary Scott talked about careers in Science, Technology, Engineering and Math and the steps of the scientific method. Kids made predictions, and learned how the US mint uses paper science, chemistry and more to make currency); Termite Trails (Dr. Melissa Fierke introduced chemical communication and kids trained termites to follow synthetic pheromones); In Managing for trees and wildlife, Ashley Simpson, Eva Hopper, Jeff Kehoe, and Tejal Kuray of the ESF Society of American Foresters/Forestry Club demonstrated resource availability and its impact on both tree growth and the wildlife that lives in forested habitat. Kids Cash Kit and Caboodle (Thom Dellwo, Cooperative Federal Credit Union. Kids assembled 3 part banks to Save, Share and Spend money, and developed budgets to care for their future (fictional) pups.) Landscape Architecture and Green Infrastructure (Dr. Margaret Bryant introduced the field of Landscape Architecture and how ESF's green infrastructure projects capture rainwater to reduce pollution from stormwater runoff into the Onondaga Creek Watershed--in a really beautiful ways. Chemistry (Joy Logan) used readily available dyes (Sharpies), solvents (100% isopropyl alcohol) and lots of ventilation to personalize the 100% cotton t-shirts designed by ESF junior Rinnan Whitford (Before you wear your shirt: Wait at least 24 hours for the rubbing alchohol to completely evaportate (to keep color from fading as much); hand wash or machine wash (by itself) in cold water; dry in dryer set to medium heat (shirt may shrink a little and color will fade some); Tree products and ESF programs (Heather Engelman) Acknowledgements: We profusely thank Dr. Neil Abrams and Dr. Melissa Fierke for the use of their laboratories, the Departments of Chemistry and Environmental and Forest Biology for the dyes, solvents, and termites they purchased for this program, Rinnan Whitford for the ESF centric Kids Day logo, and our photographer, Sai Nakama. We also thank ALUMNI RELATIONS/CAMPUS BOOKSTORE for cloth shopping bags and Centennial Pens; COMMUNICATIONS for window clings, postcards and pencils; The VP for ADMINISTRATION, pencils; CENTENNIAL HALL, Frisbees and pens. Lunch and snacks were provided by WEGMANS and the PROVOST. The COPY CENTER provided print services. The ESF WOMEN'S CAUCUS, with the assistance of the PROVOST, provided t-shirts.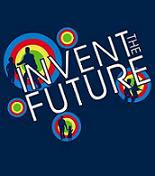 2011: Introductionswere facilitated by Janine DeBaise. Artistic Wax (using chemistry to make crayons, keeping manufactured pigments, and one very special naturally derived one-Russian soil--suspended in wax, so its transferable to paper. Kelley Donaghey and Joy Logan). Sustainable Construction (Siting buildings correctly helps make the best use of natural light in windows and solar panels. And the same angle necessary for positioning those panels was used in the construction of functional sundials. Paul Crovella). Seed Bombs for Native Plant Biodiversity (compared caterpillar populations among the different microclimates of the quad, then headed to the greenhouse to mix potting media and imbed native seed within it in 'seed bombs' to use in enriching our yards, empty lots, or wherever butterflies would be welcome. Kathy McGrath and Caterhine Landis). EE Round Robin--the kids helped the Environmental Interpretation class try out their lesson plans in population dynamics (Oh, Deer--how do they respond to resource scarcity?), mini-herb gardens, and learned about tracks (Beth Folta and class). Forest Health and Management (what things do foresters and arborists look for in assessing individual tree health and development? looked at tree cookies, insect and fungal specimens, and took some measurements, too. Jess Gibson, Jessica Craft, Colin Bartholomew, and Bill Van Gorp). Bike Safety.Tish Jubinville from the National Safety Council shared rules for the road, guidelines for proper helmet use to ensure maximum protection, the importance of seeing and being seen by motorists, and even a computer game to test bike safety decision making. Acknowledgements: We thank Wegmans for providing lunches and snacks, the International Society of Arboriculture for temporary tattos, and J.L. Darling for the rite-in-the-rain notebooks, for each participant. Other support from the program came from the Provost's Office, Alumni Association/Campus Bookstore, Moon Library, Outreach, Centennial Hall, The Offices of the Vice President for Administration and Communication. We are greatly appreciative of the departments and individual laboratories for the time and supplies used in the activities.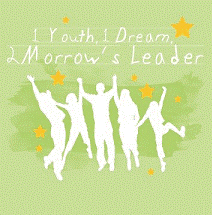 2010: Introductions were facilitated by Janine DeBaise. The Chemistry of Art (how does dye work? how do jewelers get those cool colors of metal? Kelley Donaghy and Julie McGaulley), Tissue Culture: Plants in a Test Tube (phosphorescent and carnivorous plants, among others, Linda McGuigan), Engineering in Action: Landfills (how do civil engineers handle our waste stream? what can individuals do to make their jobs easier? Jennifer Smith), Paper Making (handcrafted paper--with some high tech help, Beth Arthur), The Dirt on Worms (various plants and animals serve as indicators of forest health--conservation biologists use tools and safety protocols to check out one of those species, and return it safely back home, Cait Snyder and Stacy McNulty), and African Dancing and Drumming (local artist Biboti Oukahilo transformed Nifkin Lounge into a introductory dance studio; everyone had a chance to try the instruments, as well as to learn one of the dances.) Kids also witnessed the Remote Sensing class attempt to launch a weather balloon from the Quad. Financial and other support for the program came from the Provost's Office, Alumni Association/Campus Bookstore, Moon Library, Outreach, The Office of the Vice President for Administration and The Office of Communication. We also thank the departments and individual laboratories for the supplies used in the activities.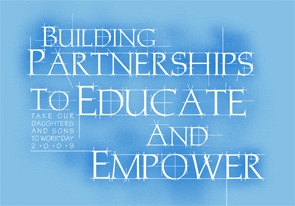 2009: Dean Cynthia Sedgwick welcomed our kids to campus this year. Kids then headed to the chemistry lab to investigate polymers (as well as some oxymorons) with "Bouncing liquids, hard water and ice-less ice cream" (Kelley Donaghy/Julie McGaulley). They also checked out dilant properties of "Oobleck" (a suspension of cornstarch in water). Kids conducted a biodiversity survey with a biologist (Melissa Fierke), and participated in a demonstration of "Losing Your Habit." In "Engineering a Fountain" (Ted Endreny), they observed the height of a fountain as the velocity of water and the diameter of fountain were altered, and then used this information in the preliminary design of their own fountains. "Bits, Bytes, and Bugs" demonstrated how viruses and spyware snatch credit card information, social security numbers, and passwords; slow a computer down, and even corrupt pictures of Aunt Sue. Finally, kids learned the history of "Morris Dancing," as well as the songs and steps of two dances with Maria Hosmer-Briggs and others from the Bassett Street Hounds. Financial and other support for the program came from the Provost's Office, Alumni Association/Small Stores, Moon Library, The Office of the Vice President for Administration and The Office of Communication. Back to Top
2008: Introductions were facilitated by Janine DeBaise. Kids visited a botany lab to propagate moss (Shana Gross and Brittany Cronk), Outreach to discuss "food miles" (Nicole Werner), a chemistry lab to "extract from the environmen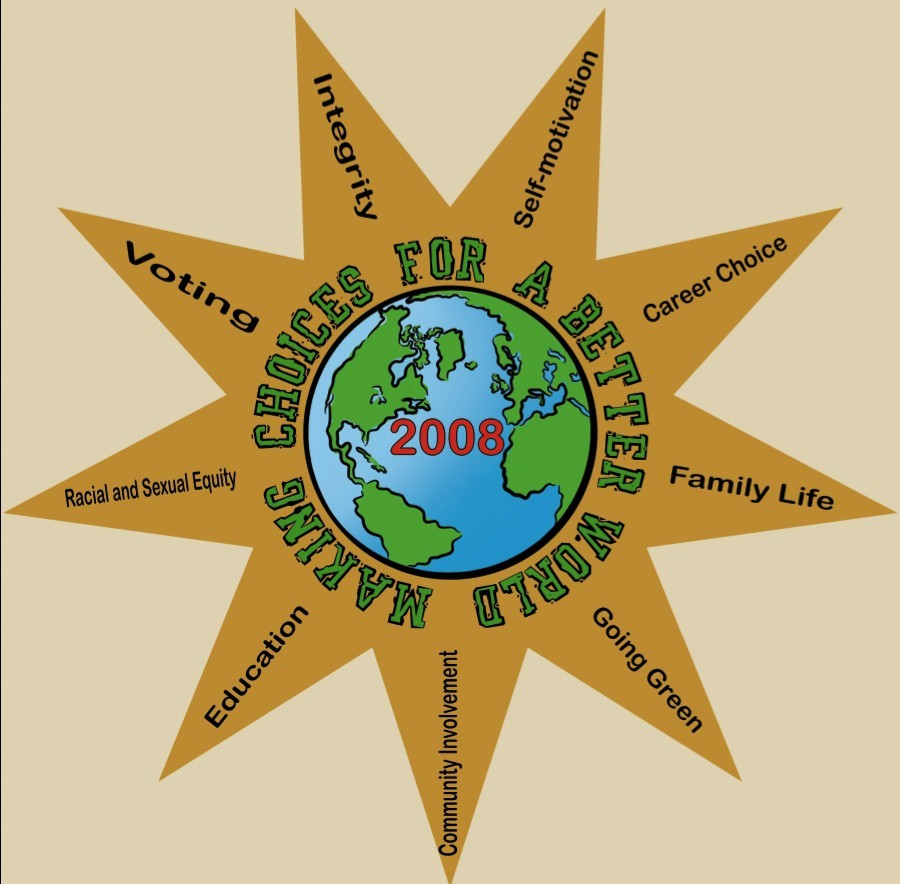 t" (Kelley Donaghy/Julie McGaulley), a soils lab to get "the dirt on dirt" (Ruth Yanai), the quad/greenhouses to determine "Ladybugs: friend or foe?" (Melissa Fierke and Terry Ettinger) and participated in a "self-defense/cardio-kickboxing seminar" (Marcia Barber). Financial and other support for the program came from the Provost's Office, Alumni Association/Small Stores, Moon Library, The Office of the Vice President for Administration, The Office of Communication, and Computing and Network Services. Supplies for activities were courtesy of the Departments of Chemistry, Environmental and Forest Biology, and Forest and Natural Resources Management. Back to Top
2007-Revolutionizing the Workplace: Janine DeBaise introduced the program, and facilitated introductions. This year's sessions included Clean and Green: Household Chemistry (Becky Jarrell), Yoga (Mary Hagemann), Buds and Bugs (an ecotourism hike with Diane Kuehn), Landscape Architecture (Robin Hoffman), and We all need trees (can you identify which everyday items use wood ingredients? Many more than most would expect--Heather Engelman). Who am I? guests represented a wood decay specialist (Sue Anagnost), a hydrologist (Laura Lautz) and a environmental writing instructor (Maria Hosmer-Briggs). Financial and other support for the program came from the Provost's Office, Alumni Association/Small Stores, Moon Library, The Office of Communications, and Wegmans. Supplies for activities were courtesy of the Faculties of Chemistry and Landscape Architecture. Back to Top
2006-Shaping the Future: Janine DeBaise introduced the program, and facilitated introductions, asking each participant to tell a little bit about what they like to do, and what they might like to be when they grow up. Smaller groups then headed off to lessons in Microbiology (Annette Kretzer), engineering (The world in maps and images-Lindi Quackenbush), Information literacy (Internet scavenger hunt-Jo Anne Ellis), and Chemistry (Molecules in motion-a chemical expedition-Julie McGaulley). Who am I? guests represented analytical (Deb Driscoll) and environmental chemistry (Sarah Fitzpatrick). And because we hope our kids have a healthy work-life balance, they concluded the program with a cardio-kickboxing/self defense seminar (Marcia Barber, with trusty assistants Heather Engelman, Andrea Baird, and Tim Blehar). Financial and other support for the program came from Admissions, Alumni Association, Computing and Network Services, the Provost's Office, Moon Library, and News and Publications. Back to Top
2005-Sharing Power & Responsibility: Raydora Drummer opened the program with "A cold wind blows", a diversity appreciation and get-to-know one another activity. The kids then divided into smaller groups to investigate chemistry (Amusing Molecules--Julie McGaulley and States of Matter--Marlene Braun), environmental law and policy (Pollution Solutions--Sharon Moran and Thane Joyal), and Landscape Architecture (Playground design--Scott Shannon). Special Who am I? guests Lee MacBeth and Heather LeFever were quizzed in 20-question style about what they do in the community. Now that their identities have been revealed by the inquisitive participants, we can share that Lee is the Watershed Coordinator for Skaneateles Lake, and Heather is a volunteer firefighter--she also a biology teacher at Henninger High School. Back to Top
2004- Today's Vision, Tomorrow's Realiy: Acclimatizing Venus Fly Traps (Linda Polin), Papermaking (Senior PSE students), Community Design (Ellen Soffa and Scott Shannon), Who am I? (Sue Senecah, Chris Langlois, Janet Marsden), Fun with Chemistry (Julie McGaulley)

2003-A New Generation at Work: Microfungus among us (June Wang and Cathy Catranis), The Wonderful World of Chemistry (Venera Jouraeva), Who am I? (Tory Gray, Jim Williamson, Karin Limburg, Lisa Engelman), Going the Distance (Heather Engelman), Down and Dirty (Ruth Yanai)
2002-10th Anniversary-Change the Way the World Works: The Wonderful World of Chemistry (Venera Jouraeva), Designing Playgrounds (Amanda O'Connor), Who am I? (Diane Kuehn, Heather Engelman, Becky Corbin), Chemistry in the Classroom (Andrea Baird), Predators and Prey (Valerie Luzadis)

2001-The Girl Force of Today is the Work Force of Tomorrow: Greenhouse (Daniella Shebitz), Smart Spending (Bonnie Charity), self-defense (Marcia Barber), self-esteem exercises (Carmen McCoy Harrison), Diversity Bingo (Carmen McCoy Harrison) Back to Top
2000-Free to me you and me; 1999-The Future is Me; 1998-Imagine a Day; 1997-Five years of Work towards a life time of confidence; 1996-Vote for me; 1995-A Girl is Watching; 1994-Take our Daughters to Work.
Year-round or other opportunities for all kids
TACNY Jr. Cafe Scientifique is held most 3rd Saturdays September through June, 9:30-11 at the MOST, Armory Square, Syracuse. Topics include "All About Submarines: High Technology Under the Seas!" and "Artificial Intelligence: Can computers really think?" Free, but RSVP's encouraged! Participants can explore the museum at no cost at the program conclusion.
ESF Pancake Breakfast (Also syrup making tours, woodsman team demos, and kite making), date tba. Heiberg Memorial Forest. Watch campusnews and college bulletin boards for advance sale ticket locations (past ticket prices were ~ $5 for 12 and up, $3 for ages 6-12,with 5 and under free); they generally also sell tickets at the door to accommodate interested alumni and community members..
Central New York STEM Connection is a place for students, parents and educators to learn about education pathways to STEM careers in CNY; for educators to share successful practices and innovative programs; and for businesses to collaborate with schools to develop business-education partnerships.
For Daughters:
Local opportunities:
Online:
As of April 2013, The Scientista Foundation offers live online "Office Hours", and will post links to recorded sessions. These meetings offer Q&A for laypeople and pre-professionals, to help them learn more about these fields, so are perfect for older kids interested in going into those fields or undergraduate students thinking about graduate school. Signing up prompt their system to send you reminders to return to their site during the session.
Tuesday, April 7 at 3 pm EST.
Office hours aim to provide every science student access to the top minds, removing barriers to accessing mentorship, advice, and role models. - See more at: http://www.scientistafoundation.com/office-hours-sujata-bhatia.html#sthash.HF6EmCdc.hER8fqjZ.dpuf
Introduce a Girl to Engineering Day, webinar is live, but resources are available year-round.
This is what a scientist looks like invites scientists to submit photos and bios to challenge the stereotype that scientists are socially inept, lab coat donning, old, white men
Program for Research and Outreach on Gender Equity in Society (PROGRESS) focuses on teaching negotiation skills through in-person workshops and online forums. The program is housed at Carnegie Mellon University's Heinz College.
Odean, Kathleen. 1997. Great Books for Girls: More than 600 books to inspire today's girls and tomorrow's women. Ballantine trade paperback. See description at http://www.randomhouse.com/rhpg/promos/greatbooks/
Great Science for Girls. Funded by the National Science Foundation, Great Science for Girls has seven programs operated by intermediary organizations to provide informal opportunities for elementary to high school grade girls to explore science. Some of the programs focus specifically on astronomy, women scientists, engineering, and scientific inquiry. Visitors can find basic information about the target audience of the program, the setting, how long each session takes, and the cost to the organization for materials is provided in the introduction to each program. The website provides "Evaluation and Results" and "Materials and Activities" information for each of the seven curricula, under the "Curriculum" tab. The "Resources and Research" tab has resources for practitioners, staff, organizations, role models, and, of course, girls. There is also a section on "Research" that provides access to documents like the "Status and Participation of Women in STEM", "Effective Practices in STEM", and "Afterschool Program Effectiveness". For any educator looking to encourage young women to discover STEM disciplines, this site is well worth a visit. [KMG]
and visit: www.girlsgotech.org (Girl Scout program), http://womenscolleges.org (Women's College Coalition), http://www.sallyridescience.com ("empower girls to explore the world of science...by creating innovative, science programs and publications.... ); http://www.nnetw.org/ (trades and technology resources); and http://www.seejane.org (promotes gender equity without stereotyping in children's programming).
For sons:
Odean, Kathleen. 1998. Great Books for Sons: More than 600 books for boys 2 to 14. Ballantine trade paperback. See description at http://www.randomhouse.com/rhpg/promos/greatbooks/
Readings about girls and boys in American education:

Gender Gaps: Where schools still fail our children, American Association for University Women, 1998.
Ong, Walter, 1981. Fighting for Life. Cornell Univerisity Press.

Orenstien, Peggy. 1994. Schoolgirls: young women, self-esteem, and the confidence gap. Doubleday.

Sadker, Myra and Sadker, David. 1993. Failing at Fairness: How our schools cheat girls. Touchstone.
Shortchanging Girls, Shortchanging America: A Call to Action, American Association for University Women, 1991.
If your own career decisions were affected by previous participation in a Take our Daughters or Daughters and Sons to Work Day program, the Take our Daughters and Sons to Work Foundation (spun off from the Ms. Foundation) would like to hear from you. Please use the link below to reach their survey.

One last thing: The ESF Kids Day Logo was created by Rinnan Whitford, ESF Class of 2013, for the 20th Anniversary Program in 2012. She met our challenge of incorporating the name of the program, name of the college, as many majors as possible, in a timeless design that is--very important to a low budget program--printable in b/w. Thank you very much for this tremendous and timeless gift.