Department of Environmental Biology


Environmental Biology

Learn about everything from molecules to ecosystems to regional landscapes.

Apply today
Environmental biology is the broadest of ESF's six biology majors, covering topics from molecules to ecosystems to regional landscapes. Students can choose one of the specialized areas as as an elective or minor.
Science foundation enhanced with field research opportunities.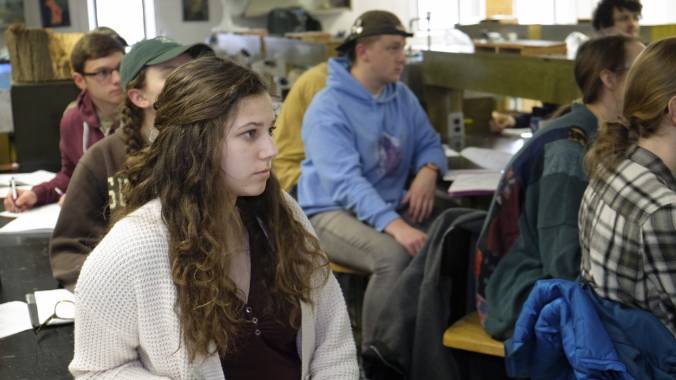 Challenging coursework helps develop a student's foundation in science. The AFS Major requires courses in calculus, writing, chemistry, genetics, economics, and biology. Examples of core classes and electives from AFS program faculty include
ichthyology, limnology, marine ecology, aquatic restoration ecology, fisheries biology and management, and wetlands ecology. There is also a requirement for 6 credits of field experience. A diversity of field and laboratory research opportunities are available with individual faculty in a wide range of habitats and locations.
Environmental Biology Degree Outcomes
Many lucrative medical sector, and research opportunities in environmental biology are available. Graduates can also find employment in the fields of agriculture, seed technology, and plant physiology.