Be a part of the solution.
ESF is one of the most distinguished colleges in the nation that focuses on the study of the environment, developing renewable technologies, and building a sustainable future.
For the past century, we've been educating, training, and supporting environmental champions, planet protectors, and sustainability advocates to understand, adapt to, mitigate, and build resilience in the face of environmental issues facing our planet.
If you're passionate about improving our world, ESF can provide you with the academic foundation you need to prepare for a rewarding career. You'll learn through a variety of ways: in the classroom, lab, or studio; out in the field; through study-abroad programs and internships; and from your faculty, peers, and the community.
Our work has never been more important, our research has never been more needed, and our students have never been more valuable upon their graduation.
See what we have to offer!
Undergraduate Admissions
At ESF, you'll be taught by world-class faculty and renowned field experts who push the boundaries of knowledge and research in their academic specialties.
We practice what we teach, which is why many of our programs embrace a hands-on learning approach.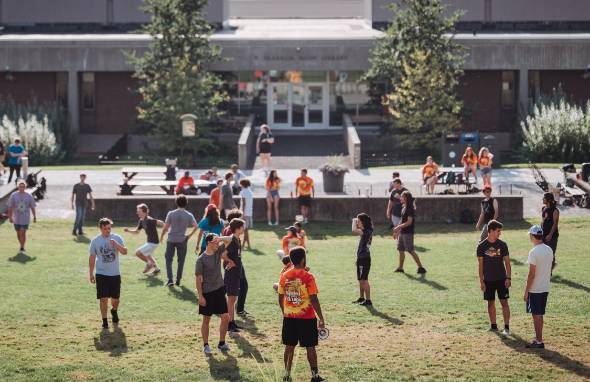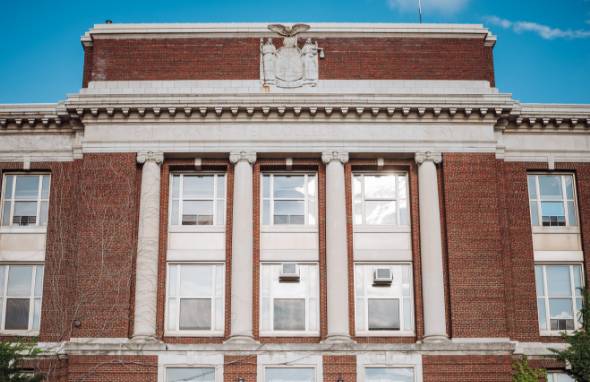 Graduate Admissions
The Graduate School at ESF advances environmental leadership through relationship by enabling students to create knowledge and develop skills to improve our world.
ESF offers advanced degrees in six program areas.
Ranger School Admissions
At the Ranger School, students gain an experience unlike any other. Earn a two-year degree and prepare for a career in the outdoors while immersed in the spectacular natural setting of the Adirondack forest on a 2,800-acre campus.
International Students
We're excited to welcome graduate and undergraduate students from across the world, offering a full range of educational opportunities, services, and support.


Online Students
ESF offers an online Bachelor of Science degree in Sustainability Management, as well as online graduate certificate programs.


Summer Semester
At ESF, we make summer learning easy — choose from online, on-campus, or field-based courses to boost your GPA, keep you on track for graduation, or explore a new area of interest!
Programs, Majors, Minors
We offer 24 Bachelor of Science programs, 28 minors, and three associate degree programs within our eight academic departments.



Learn >
Student Life
ESF students are encouraged to dive in and take advantage of all that ESF has to offer. We offer many opportunities for support, leadership, extracurricular involvement, and lifelong friendships.
Go >
Tuition & Aid
A college education is an investment in your future, and it's hard to find a better educational value than ESF. Find out how we can help make college more affordable.


Explore >
Schedule a Visit
Getting to know us is the next step for undergraduate admissions. Join us at one of our many in-person or virtual events.
If you're thinking about ESF, then you're the type of person who cares for our natural world, who wants to help people, and who wants to make a difference for the future. Those traits are what got you into ESF in the first place, and they're the types of traits that help students excel here.

Victoria Murphy, Conservation Biology
Returning to ESF
Former ESF students looking to re-enroll should work with the Office of Student Affairs on the appropriate forms and next steps. Typically, students must wait a full semester after withdrawal from the college before re-enrolling.
You will not need to re-apply.