Department of Environmental Biology


Forest Health

Supporting healthy forests by mitigating threats caused by invasive species, poor management, climate change, fire, and other anthropogenic factors.

Apply today
The forest health major prepares biology-oriented students for employment in positions that deal with maintaining the health of forest resources. The major is distinct from those in the Department of Forest and Natural Resources Management and its forest ecosystem science major, which provides skills and preparation in forest management. Employers today have expressed a need for a deeper understanding of the science behind the trees. Positions requiring a forest health background are found in federal and state agencies, nonprofit organizations, and the private sector. With good performance, the forest health major prepares students for graduate study in preparation for higher-level positions, such as forest pathologist, entomologist, or mycologist.
Science foundation enhanced with field research opportunities.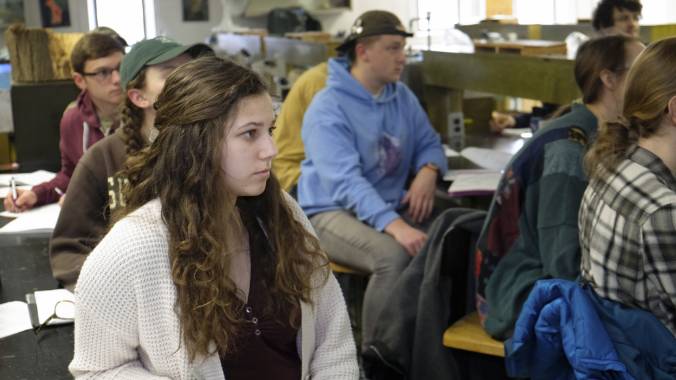 The curriculum provides a solid foundation in mathematics and the physical sciences (chemistry, physics) followed by courses focusing on forest trees and their requirements, the basic ecological principles that shape forest ecosystems, and the management of these ecosystems. Other required courses introduce students to the identification and impact of biological agents of disease and physical damage, and to the methods by which these are monitored. The flexibility of the major will permit students to pursue more intensive training in integral forest health specialties, such as forest pathology and forest entomology, or to obtain even broader knowledge in related fields such as forestry, microbiology, mycology, conservation biology, and ecology. Field experience is an important element of the program and is integral to several required courses and many of the directed electives. Two of the requirements are field courses at the Cranberry Lake Biological Station.