SHARE:
Mighty Oak Monday: Alex Allen


5/23/2022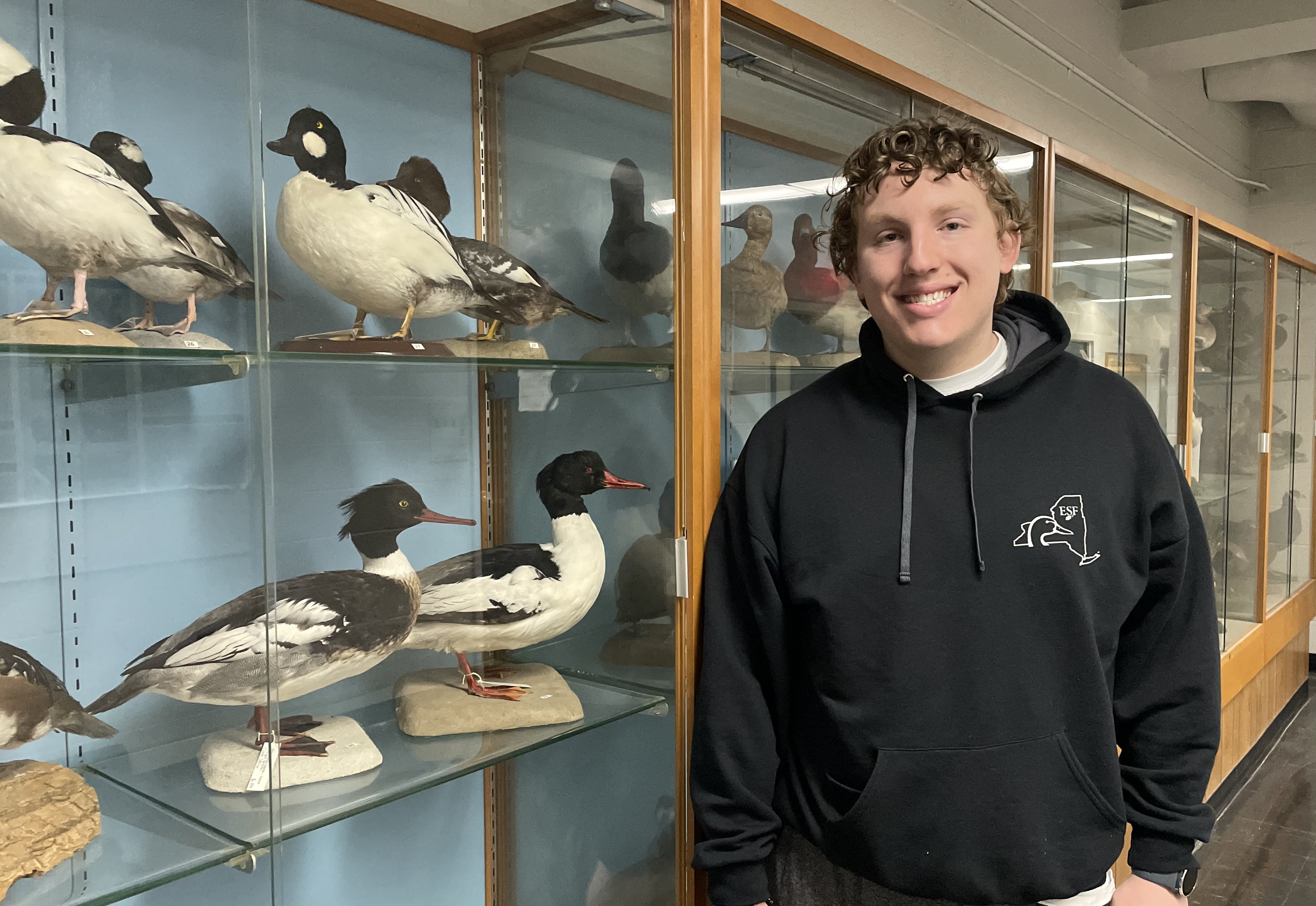 For Alex Allen, it all started at 12 years old when he was gifted two wood duck boxes from the Syracuse Chapter of Ducks Unlimited. Alex was captivated by the conservation story behind the wood duck, and why so many can now be found across the United States. From that point on, he became singularly focused on becoming an expert in Wetlands with a concentration on ducks and fish.
After graduating from Charles W. Baker High School in Baldwinsville, New York, he enrolled in a different SUNY school, but ESF's renown with environmental programs called him back to the area and he transferred for his second year.
Now, Alex is entering his final year at ESF. The wood duck box that inspired him in childhood has become a major part of his experience at ESF. Alex manages and maintains 12 wood duck boxes, which act as nesting cavities for ducks. He's also the incoming chapter secretary for ESF's Ducks Unlimited Club, which has engagement far outstripping that of much larger universities. He credits professors such as Don Leopold and Michael Schummer for encouraging him to get involved.
This summer Alex will intern with the SUNY Research Foundation and Dr. Joshua Drew to conduct biomonitoring of fish in Onondaga Lake. This research will help the Syracuse community better understand how the wildlife is affected by cleanup efforts.
The next chapter in Alex's life will be graduate school. He wants to become a wildlife expert, ducks in particular, and work towards better conversation and management of Wetlands.

Congratulations Alex! We are excited to see you grow into an expert on ducks.
Recent ESF News
News Archives
Communications & Marketing
SUNY ESF
122 Bray Hall
1 Forestry Drive
Syracuse, NY 13210
Communications@esf.edu