SHARE:
Mighty Oak Monday: Tatianna Moragne


7/18/2022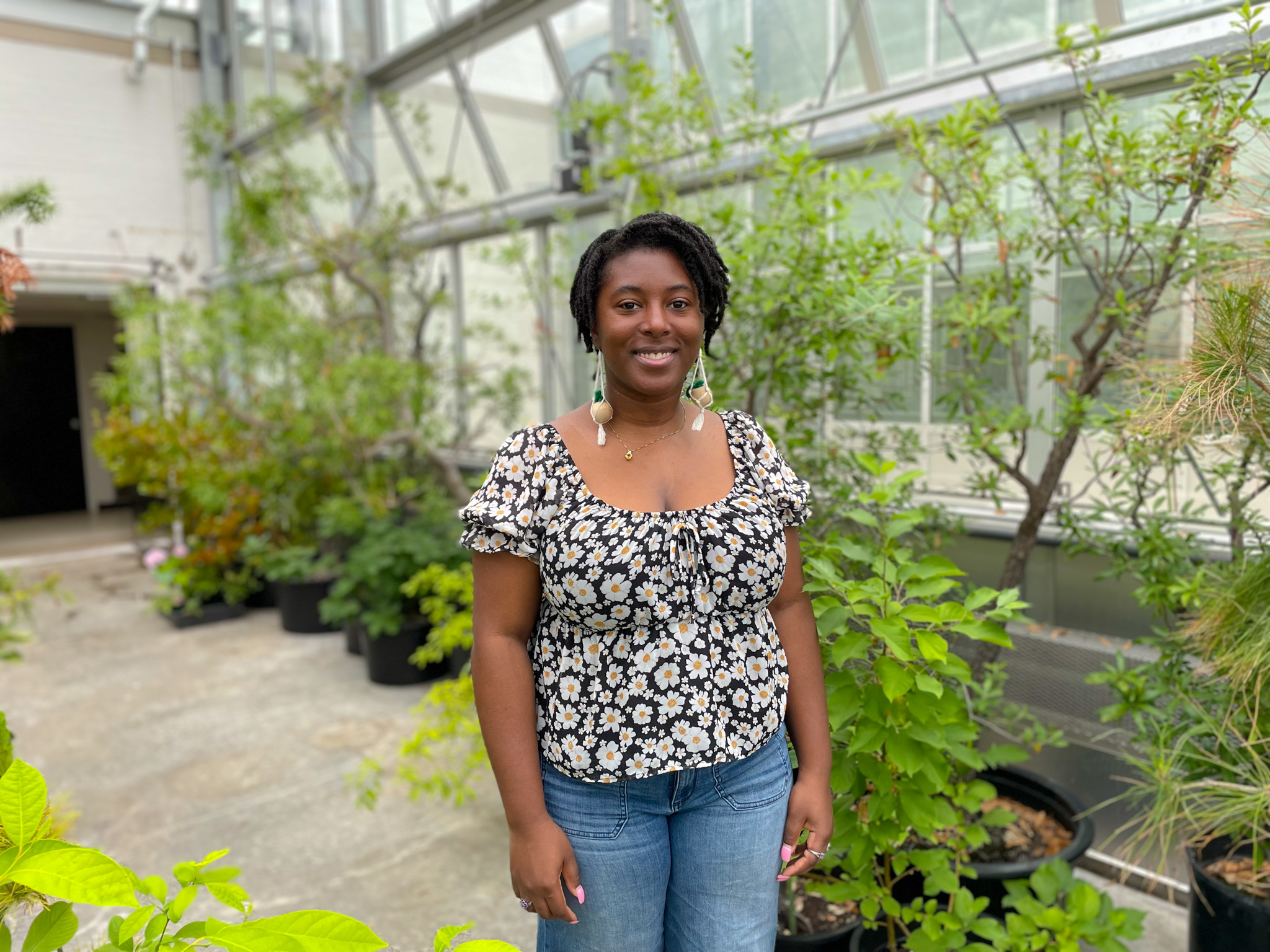 Major: Conservation Biology
Hometown: Little Rock, Arkansas

Tatianna Moragne came to ESF after a journey that took her from Arkansas to Albany, New York. She discovered a passion for the environment while working with farm animal on the Tivoli Lake Nature Preserve. After three years at the preserve, she shifted her focus to her education, enrolling in the Environmental Science program at Hudson Valley Community College. After graduating, she moved to Syracuse to pursue a Conservation Biology degree at SUNY ESF.
"My internship on the Nature Preserve made me realize how precious nature was and how hard I am willing to fight in order to preserve it," Tatianna said.
While a student, she has excelled in her program and beyond. She was recently awarded a grant from The ESF Alumni Association to develop an app on composting that she hopes to launch in beta by the new year. The grant is part of an $8,000 competitive fund to assist students with projects and travel outside of the requirements of their program each year. "We were excited to see Tatianna's proposal and are thrilled to help bring the app into the implementation phase," said Debbie Caviness, Director of Alumni Relations.
Tatianna also does macrame art to support her education, has assisted with running a food pantry during the COVID-19 pandemic, and is a passionate advocate in the fight to save the New England Cottontail.
Tatianna doesn't know what her future holds, but wherever her path takes her, she knows that a passion for conservation and the environment will follow her throughout her entire life. We wish you all the best on your continued journey, Tatianna!
Learn more about the Conservation Biology program at ESF.
Recent ESF News
News Archives
Communications & Marketing
SUNY ESF
122 Bray Hall
1 Forestry Drive
Syracuse, NY 13210
Communications@esf.edu