SHARE:
Mighty Oak Monday: Julia Niehoff


7/22/2022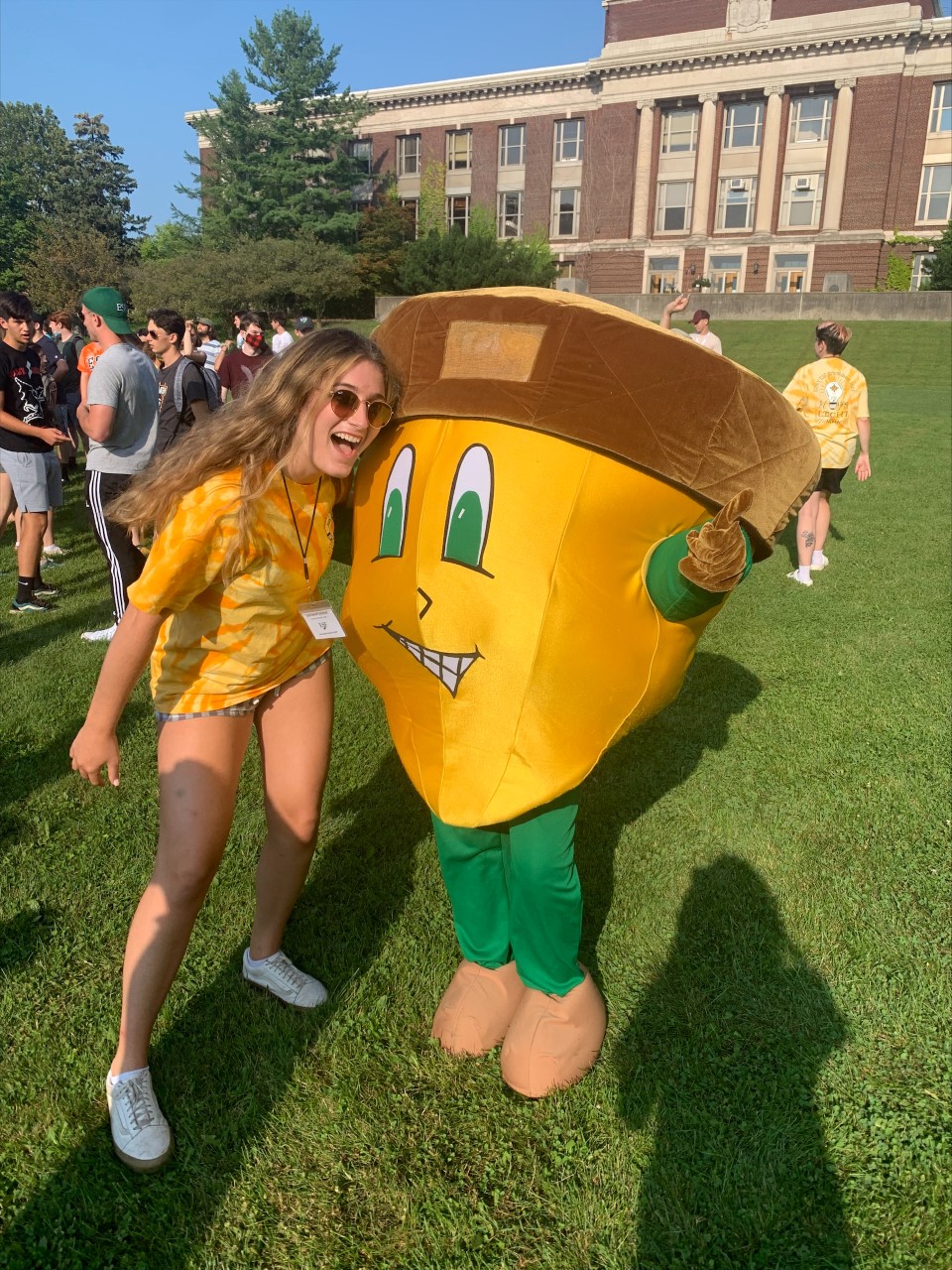 Major: Environmental Chemistry B.S.
Hometown: Mendham, New Jersey
Julia Niehoff noticed the shoreline at her childhood home in coastal North Carolina getting higher and higher every year. When her family returned to New Jersey they got caught in Hurricane Sandy. It was both of these firsthand experienced with climate change that ignited her passion for the environment.
Before landing at ESF, Julia thought she wanted to be a journalist but as she learned about water eutrophication in her New Jersey community, she got involved with her local environmental board. The political action fueled her passion, and eventually she realized she wanted to tackle the problem through a more scientific lens. After her first year at ESF, Julia found her passion for chemistry and switched her major to Environmental Chemistry.
Since then, she's excelled inside and outside the classroom. Julia writes for The Daily Orange, is part of the Alpha Omega Epsilon STEM sorority, and recently achieved a prestigious internship at the Center for Aerosol Impacts on Chemistry of the Environment (CAICE). She also conducted several research projects ranging from production of dimethyl sulfide from algae, to bacterial methylation of mercury, to developing an analytical technique for measuring formate in high-salinity water.
Her hard work was rewarded when she was selected for the Undergraduate Student Award from the Environmental Chemistry Division of the American Chemical Society. "It was a great honor to be selected for this award," said Julia. "Thank you to the Department of Chemistry for nominating me." Julia also thanked her first-year orientation leader Katherine Miller, who helped her through her first year and excel at ESF. "To all those considering a similar path," Julia said, "I want to encourage them and let them know that they can do it, despite any obstacles in their way. Your dreams and passions are worth working hard for."
After graduation, Julia hopes to become an expert in her field, working at the National Oceanic and Atmospheric Administration (NOAA), the Environmental Protection Agency (EPA), or the National Science Foundation (NSF). She also wants to continue writing about environmental issues for different publications.
We know you're going to do amazing things, Julia!
Learn more about the Environmental Chemistry B.S. program at ESF.