SHARE:
Staff Spotlight: Jill Rahn


8/2/2022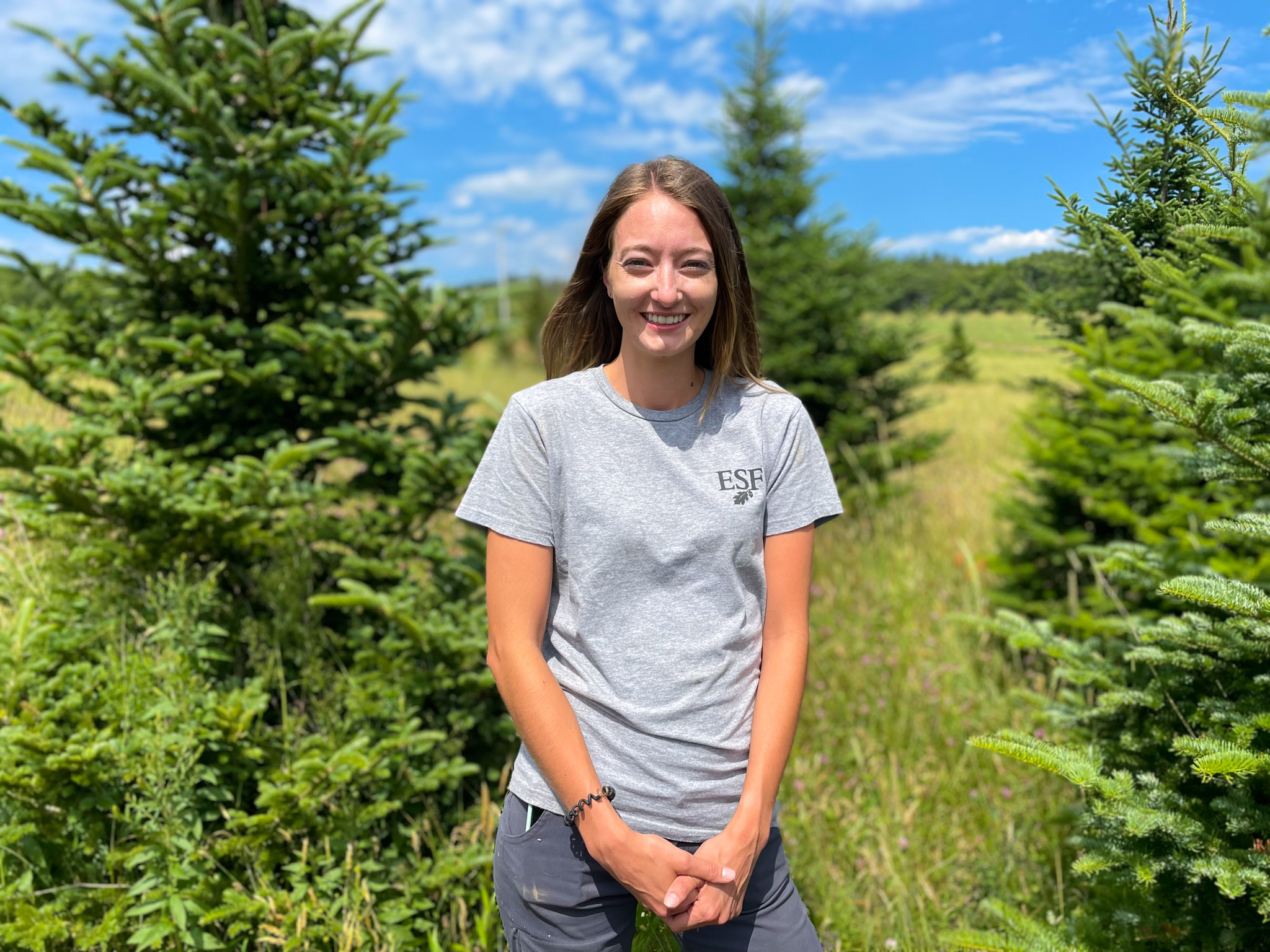 While enrolled at ESF, Jill Rahn worked a summer job at Heiberg Forest in 2014 and liked it so much that she never left. After graduating with a bachelor's degree in 2015 and a master's degree in 2017, she became a Forest Resource Analyst in the College's Department of Forest Properties. "We could always rely on Jill as a student, which made her a great choice to become a part of the staff at Heiberg Forest," said Mark Appleby, Forest Property Manager.
Jill's day-to-day responsibilities include forest management and analysis, marking trees to cut, managing timber sales, communication and outreach efforts, and assisting with maple syrup management. Jill also facilitates the needs of ESF faculty conducting research on the property.
Her hard work was recognized when she was named Chair of the Central New York Chapter of the Society of American Foresters (SAF). She has been a member of SAF since she was a student and has been involved ever since. Her duties as Chapter Chair began this summer and will run for a two-year term.
Congratulations, Jill, on your accomplishment and thank you for your continued service to ESF!
Recent ESF News
News Archives
Communications & Marketing
SUNY ESF
122 Bray Hall
1 Forestry Drive
Syracuse, NY 13210
Communications@esf.edu