SHARE:
Mighty Oak Monday: Manoon Pilosungnoen


8/8/2022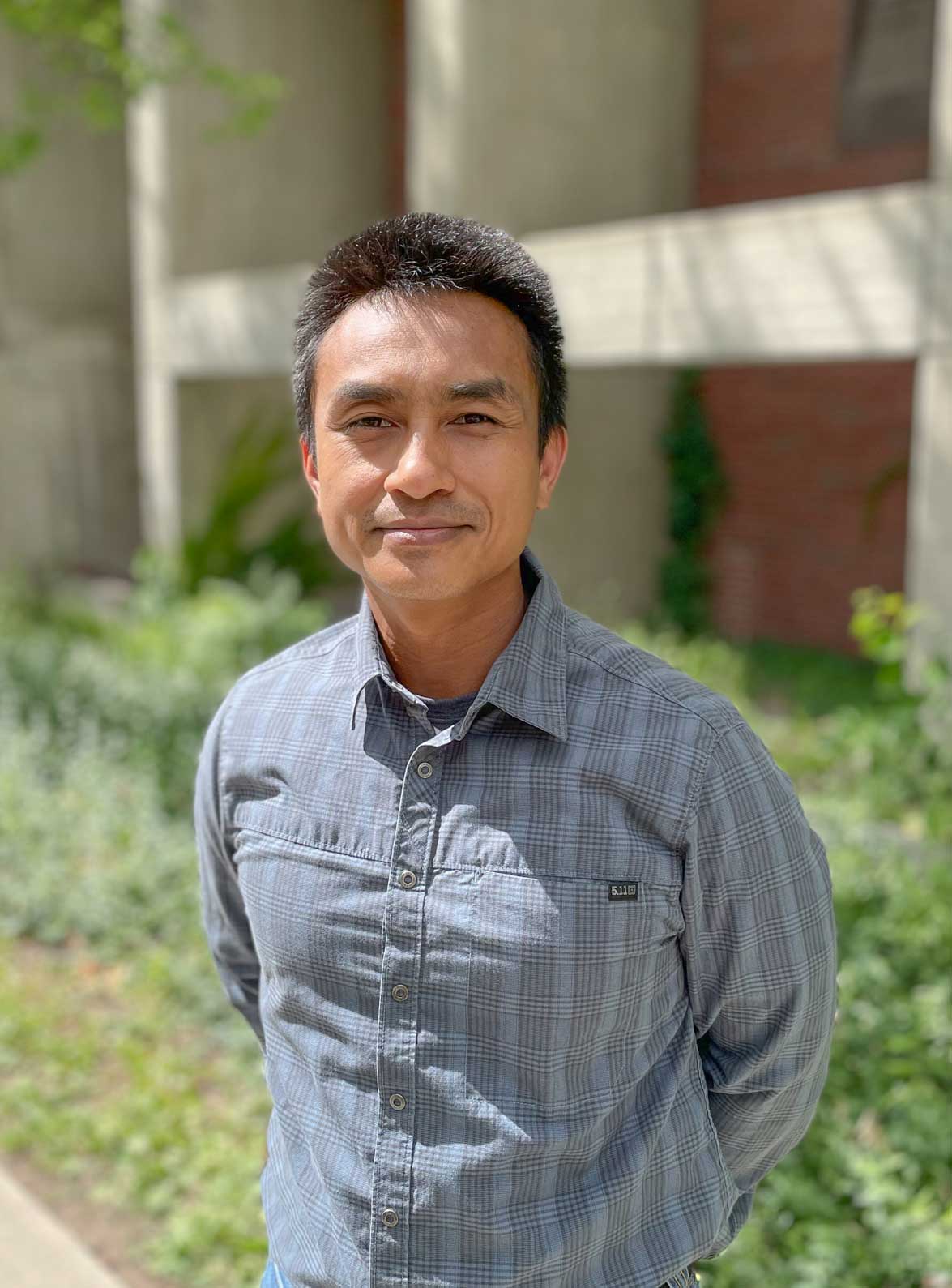 Major: Environmental Biology
Hometown: Nakornratchasima, Thailand
Growing up in Northeastern Thailand, Manoon Pilosungnoen was surrounded by forests. He enjoyed them so much that he became a Forestry Boy Scout as a kid. When it came time for him to go to college, it felt right to pursue environmental science.
Manoon attended Khon Kaen University and held internships at various NGOs doing wildlife animal rescue. The work inspired him to go deeper, propelling him to pursue a major in conservation ecology at King Mongkut's University of Technology Thonburi (KMUTT). Upon graduation, he started working with the Wildlife Conservation Society (WCS)'s Thailand program. Through his service, Manoon got a conservationist's dream opportunity, a fellowship at the WCS's Bronx Zoo program. He moved to New York City and spent 13 years working along that path.
In 2016, Manoon came to ESF to pursue his doctoral degree in Environmental Biology on a scholarship from WCS. The experience has allowed him to focus on research for an animal he's particularly interested in conserving - the leopard. Throughout his years in the conservation field, he's seen this animal ignored in the scientific community. It propelled him to pursue this as the focus of his doctoral program. His research has focused on measuring population density of leopards and includes an assessment of how other organisms would be affected by their dwindling numbers.
Manoon is slated to complete his doctoral degree in May of 2023. He hopes to one day work in higher education and conduct further research on wildlife management.
We wish you continued success, Manoon!
Learn more about the Environmental Biology Ph.D. program at ESF