SHARE:
Alumni Spotlight: Stacy McNulty, '97 & Michale Glennon, '02


8/11/2022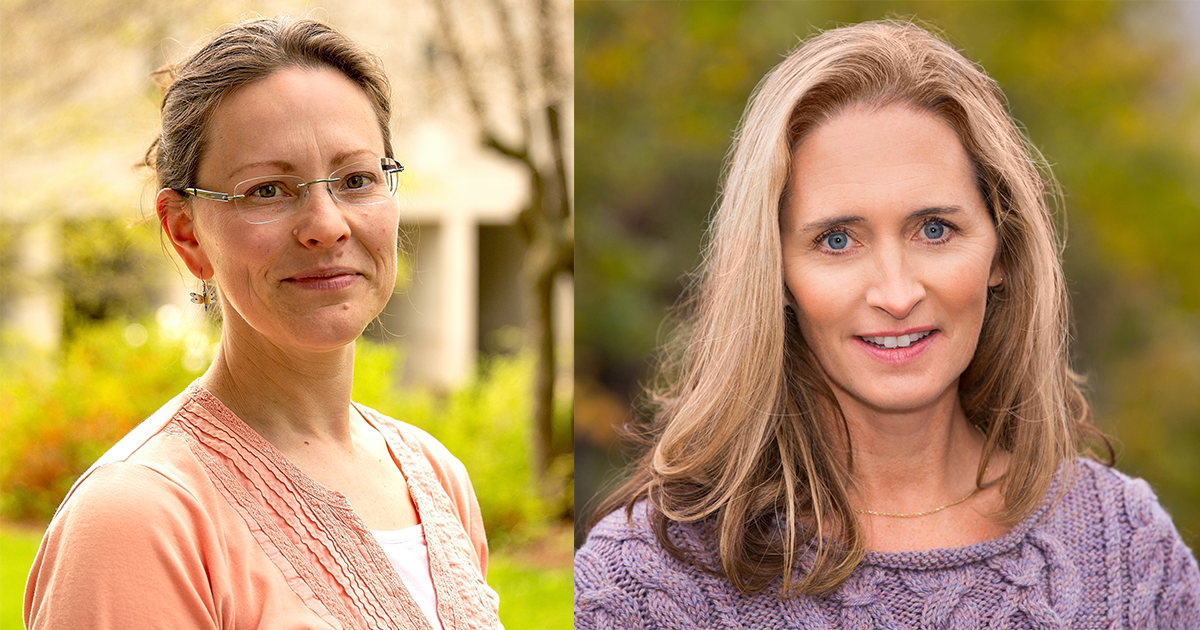 For Stacy McNulty, '97 and Michale Glennon, '02, their joint co-authoring of a book on boreal birds represents years of long-standing friendship. It is also a milestone in endangered species literature, as many of these birds are listed as either endangered or threatened.
"Boreal birds often indicate environmental health issues in northern ecosystems. They are globally at risk from habitat loss, contaminants, climate change, and other threats to their breeding, stopover and wintering grounds. We decided to collate this special issue because of the crucial roles these birds play and to address gaps in our knowledge of them," said Stacy.
The college classmates first met at the ESF Newcomb Campus through their shared interest in natural resource ecology and management. Michale was an undergraduate research assistant and Stacy was embarking on her master's degree thesis. After they earned graduate degrees working with former faculty advisor Dr. Bill Porter, both landed in the Adirondacks and have collaborated over the years. Stacy is currently the Associate Director of the Adirondack Ecological Center.
With the Adirondack region as the southern limit to breeding for many boreal birds, they both gained an appreciation for the Blackpoll Warlbers, Boreal Chickadees, Canada Jays, and other native birds. When a call went out from Diversity for article submissions, they embarked on their work. Along the way, they partnered with two of Stacy's former advisees, Amanda Pachomski, '17 and Shannon Buckley Luepold, '13. The two more recent alums contributed through science advances on Rusty Blackbirds, and cover photograph by Shannon. With Michale's extensive research on boreal birds and Stacy's editorial skills and contribution from ornithology experts from around the globe, they were well-positioned to create a strong body of work.
"Boreal Bird Management, Ecology and Conservation" published this year in MDPI and is an open-access resource for the public. Download a copy here: https://www.mdpi.com/books/book/5603
Congratulations, Stacy and Michale! We look forward to the next collaboration.
Keep up with alumni like Stacy and Michale by joining the ESF Alumni Association.