SHARE:
Mighty Oak Monday: Kathryn McKenzie


9/6/2022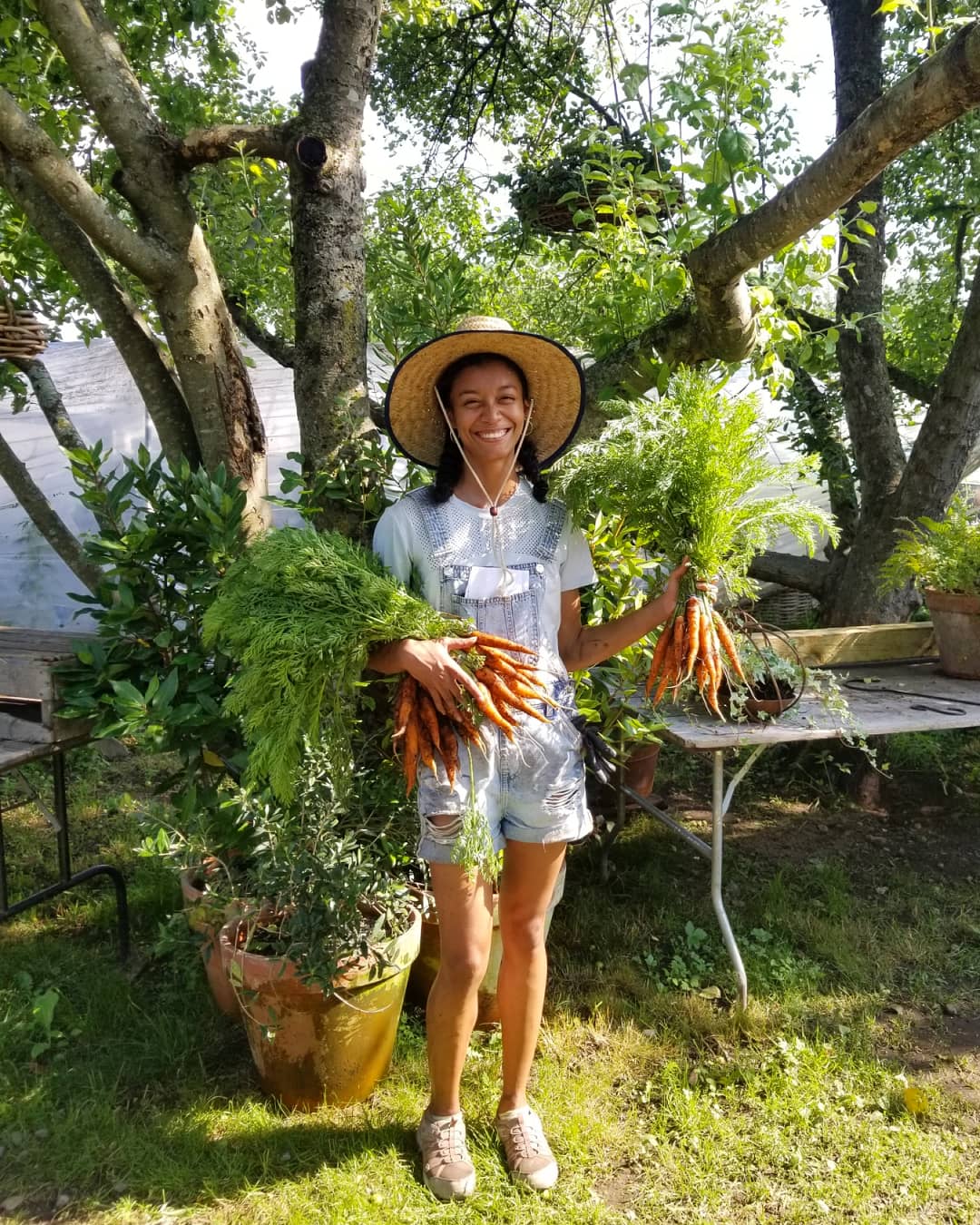 Major: Environmental Leadership Certificate
Hometown: Newburg, NJ
Kathryn McKenzie didn't know what she would do when the COVID-19 pandemic hit. As a dancer in New York City, things completely shut down and she was laid off from all three of her jobs. Without a steady income, she moved in with her parents and started caring for garden that her dad planted. The seemingly small act revealed a passion she didn't know she had.
She began going to community gardens and joined her hometown's Environmental Justice Fellowship where she learned about her community's street trees and environmental landscape. Inspired by what she learned, Kathryn searched for a course she could take to learn more and found ESF's Environmental Leadership Certificate. The fully online program is designed for people who want to roll up their sleeves to drive sustainable change and tackle complex environment challenges.
She was hooked after one course when she learned about environmental justice issues, such as per- and polyfluoroalkyl substances (PFAS).
"I learned the drinking water wasn't safe in my own hometown of Newburg and that troubled me deeply," Kathryn said. "It made me realize I belong in this field and this fight."
It was her work with PFAS chemicals that prompted her to finish the program and work towards graduate school at ESF. Kathryn credits Associate Professor Dr. Paul Hirsch with inspiring her. Now she hopes to support others along their path as he has helped her.
Wishing you success as you continue your studies, Kathryn.
Learn more about the Environmental Leadership Certificate program at ESF.