SHARE:
Quality of Worklife Committee Helps Build Campus Community
Group plans numerous events throughout the year

7/5/2011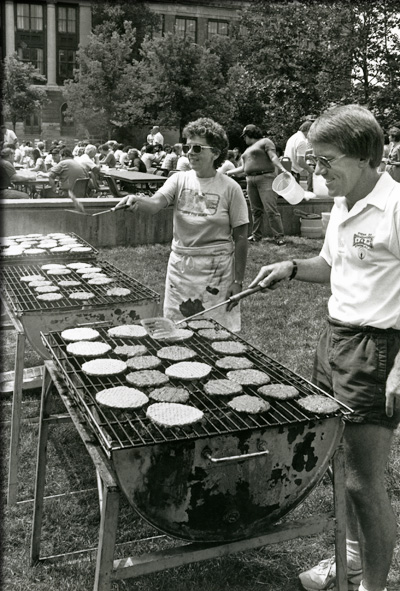 The ESF Quality of Worklife Committee was formed in 1984 with the primary mission of enhancing the sense of community and esprit de corps at the College.
Pictured here is John View, now director of financial aid and scholarships, flips burgers at the 1984 QWL picnic for a hungry crowd.
During its first years, the QWL hosted three events per year. Since then, the committee, comprising staff and faculty members, has created and sponsored numerous campus activities, instituted several recognition programs and coordinated many special events to help build campus community.
Recent ESF News
News Archives
Communications & Marketing
SUNY ESF
122 Bray Hall
1 Forestry Drive
Syracuse, NY 13210
Communications@esf.edu